Have you ever looked in your favorite magazine and thought to yourself, 'Why can't I find similar styles of furniture to what I see in these pics??' I personally always feel this way! I was lying in bed looking through the March issue of Style at Home (great issue!), and I came across a little mirrored side table that I fell in love with (in the far corner with the chrome lamp on it, I even excitedly pointed it out to my half asleep husband):
Isn't that room gorgeous? I especially love the punches of blue. After seeing that cabinet I thought to myself, I can never find neat items like that at a reasonable price! The amazing thing was that the very next day I happened to be scoping out what was new at HomeSense, and right when I walked in the door, it hit me in the face!!! What a great find, I couldn't believe how much it resembled the table I had drooled over just the night before. If you live in the Vancouver area, I believe the table could still be findable (it comes in black, white, silver, or orange), and it is 250 dollars, probably a fraction of the price of the one in the magazine. I also got inspired by another Style at Home issue from nearly two years ago that featured a gorgeous room done by Sarah Richardson. Her room showcased these super cute little tufted chairs you can see are very similar to the ones I found. The pretty little pillows I have sitting on my chairs were sewn for me by my wonderful and talented friend Laura. Check out the gorgeous vintage buttons she found!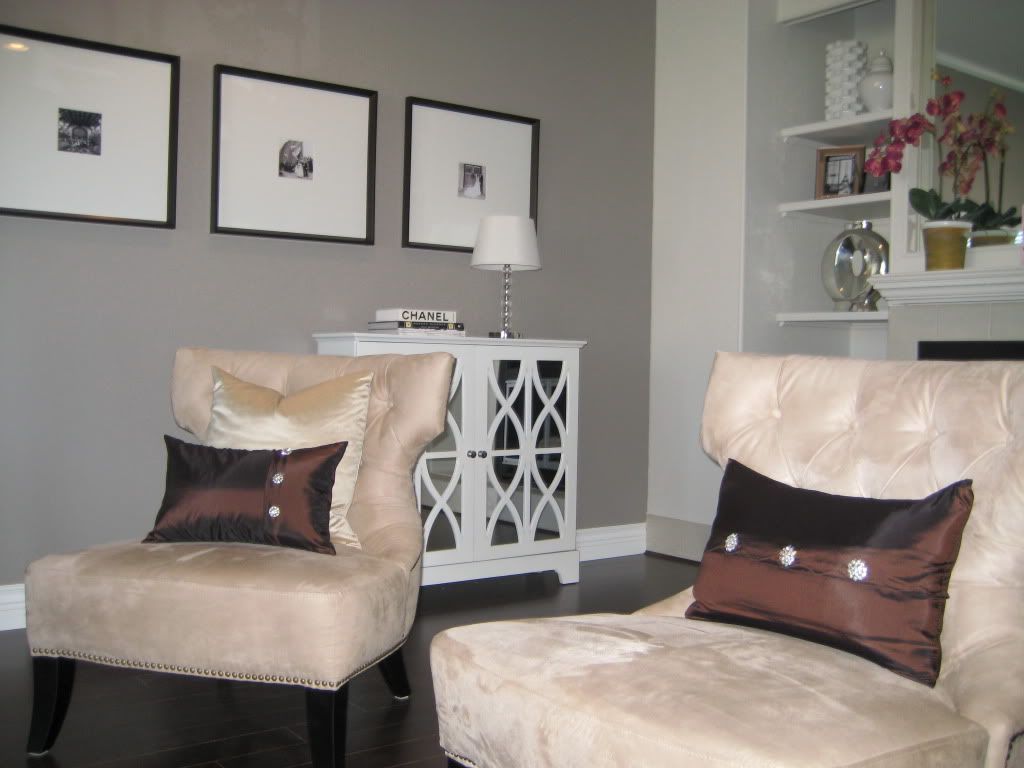 I now need to pick the perfect accessories for the table, I just put a lamp I already had on top for now, although I really like the chrome-based lamp in the magazine pic. But I also think I need to add something with color
.
Any tips on what accessories would look great on this cabinet? I would love to hear your suggestions. Hope you have a wonderful week!