As promised, here are some photos from this month's issue of House and Home. This was a really great issue filled with beautiful spaces (pick one up if you can!). They went inside Kelly Wearstler's closet, and as expected it is gorgeous!
She had some really neat ideas like installing removable glass dividers that can slide in and out to adjust to the size of her purses. Nice collection hey? This is an amazing idea to keep purses from being bent or damaged (less glamorous tip: I fill my purses with tissue paper to keep their shape when being stored).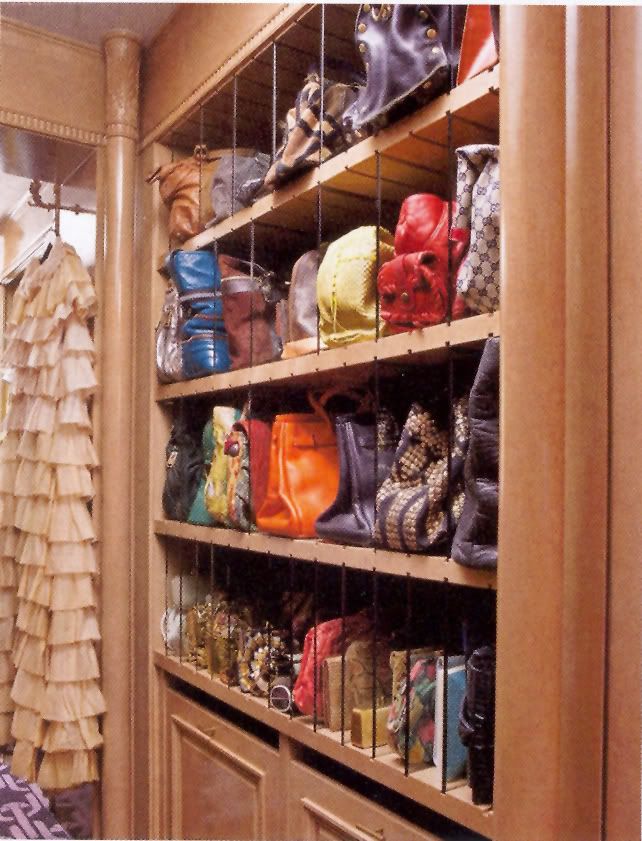 Another great tip she mentioned was to try T-shaped drawer pulls because they can hold clothing on a hanger. And check out the fabric-lined jewelry drawers!
My favorite closet was by far this glamorous boutique-style beauty. If I could build my dream closet this would be it! I love the idea of having drawers at the center of the closet, directly across from the door so they are the first thing you see when entering the closet. Drawers make a good visual focal point and I love the idea of displaying your jewelry and perfume on an island in the center of the space!
If you look closely you'll notice the open shelving has a dark chocolate back, this really gives a boutique-inspired look. This beautiful bergere chair is perfect for putting on shoes: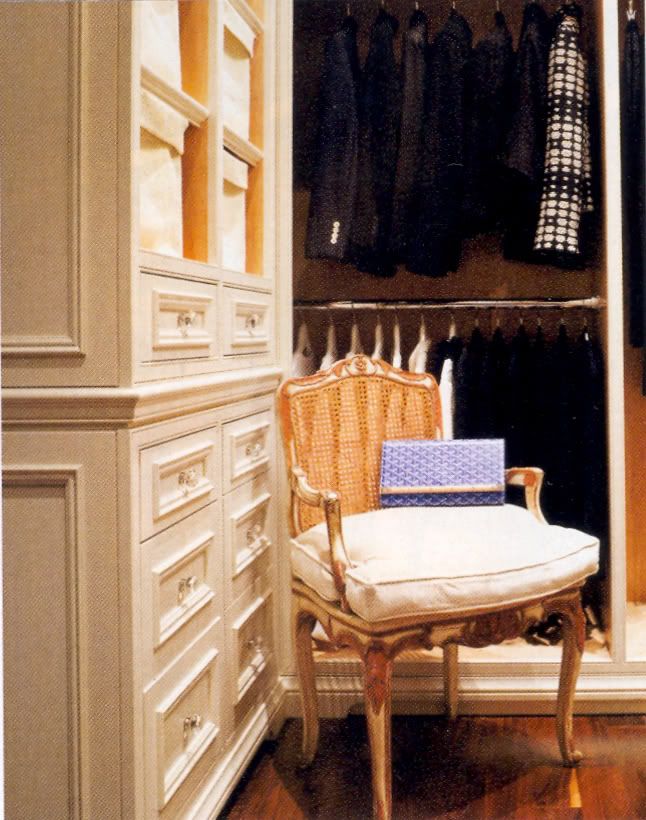 Check out this dramatic space, it has illuminated shoe racks! I love the crystal pendant fixture and the black and white ottoman:
I hope you enjoyed these enviable closets as much as I did! It's always fun to dream a little…