Let's face it, more often than not, the fashion world and the world of interior design collide. And what a match made in heaven! I have to admit I have a minor obsession with the house of Chanel, and when I first saw the photos of fashion insider Hilary Kelley's home, it had such a similar glamorous sensibility. In 1921, Coco Chanel created Chanel No. 5, in its famous white case edged with black (her two favorite colors), and Karl Lagerfeld took this same scheme for the new decoration of the Haute Couture showrooms in 2002 (Photo from the book 'Chanel' by Assouline):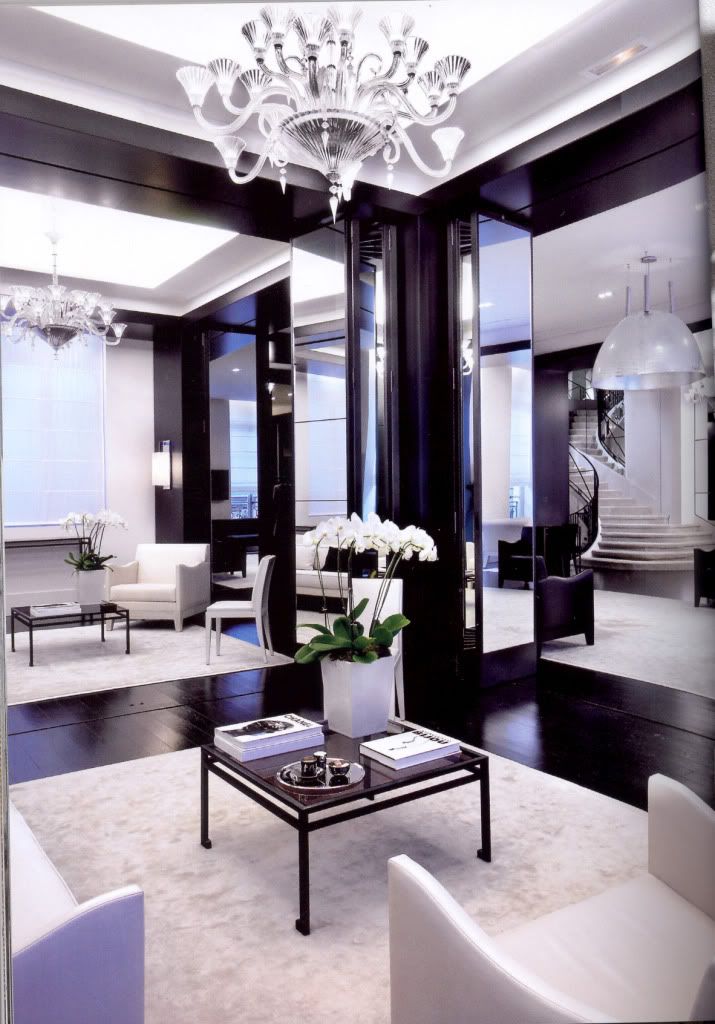 Hilary Kelley renovated her 1959 Toronto condo into a modern yet glamorous beauty. Black and white reign in every room (with a few touches of brown). You can see below, fashion photography is the focal point in the dining room (Photos via Style at Home):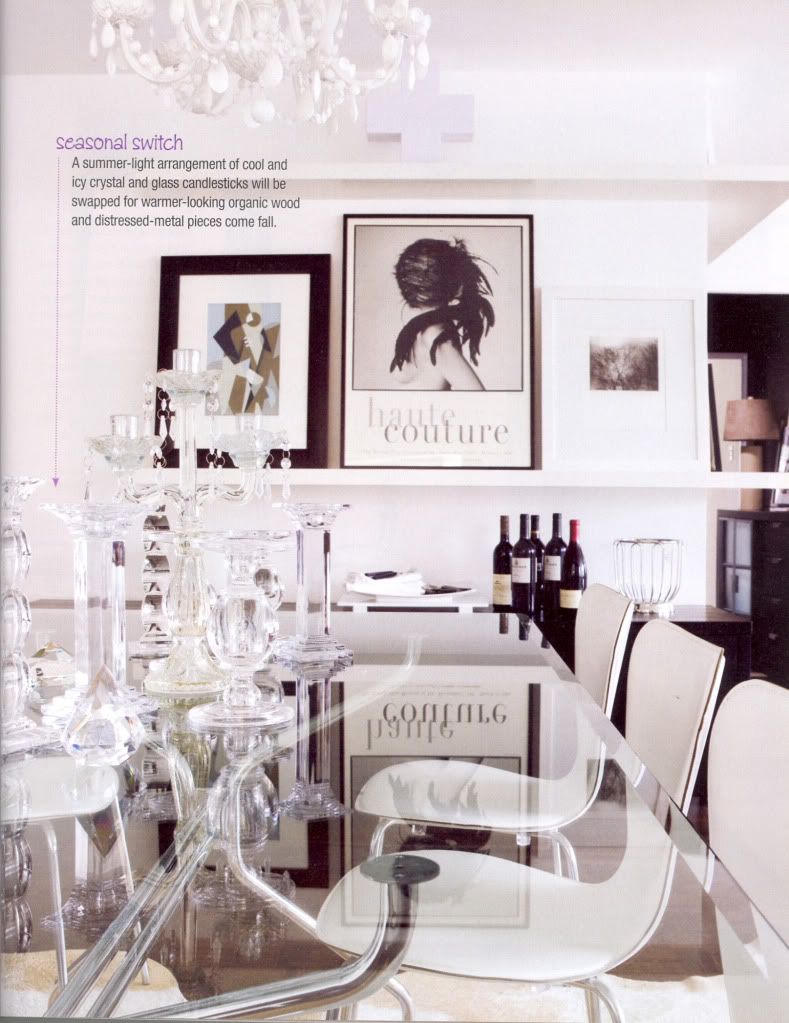 Who doesn't love the glamour of mirror? Check out this mirrored backsplash in the kitchen!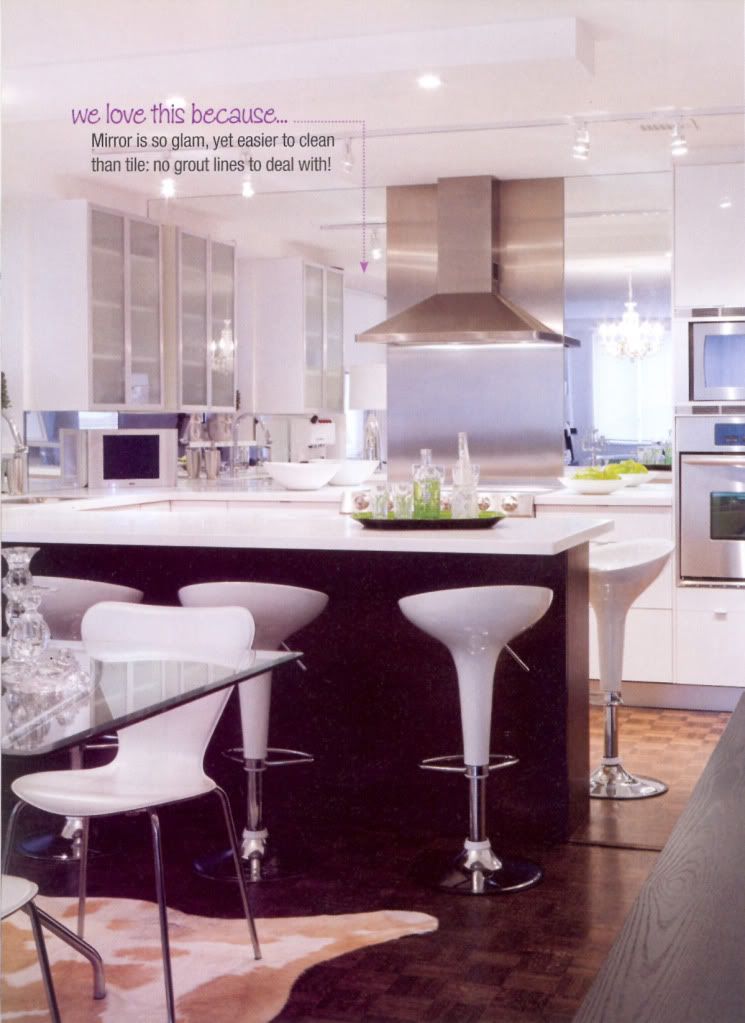 An ode to Chanel: Hilary framed an invitation to a Chanel fashion show by her bedside. Gorgeous! This could totally be a do-it-yourself project!
I love that the parquet floor was kept and stained dark: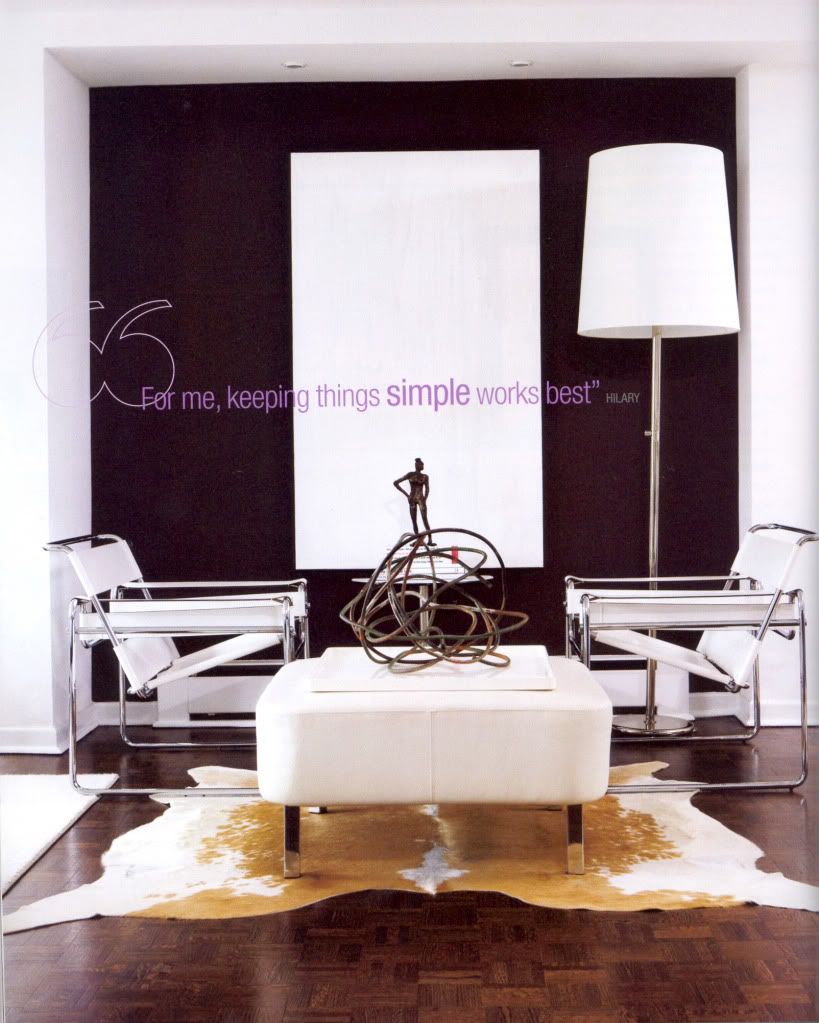 My interpretation of how to get this look: Tons of white with a touch of black and brown (to keep it warm), chrome, glass, mirror, leather, hides, artwork, and furniture with straight lines! Isn't the result quite stunning? Maybe this is as close as you could get to living inside of a Chanel atelier!?!