Since my last couple of posts included some beautiful bedroom bliss, I thought I would stay on topic and show you one of my all time favorite master bedroom retreats. These photos are from Sarah Richardson's website at:
http://www.sarahrichardsondesign.com/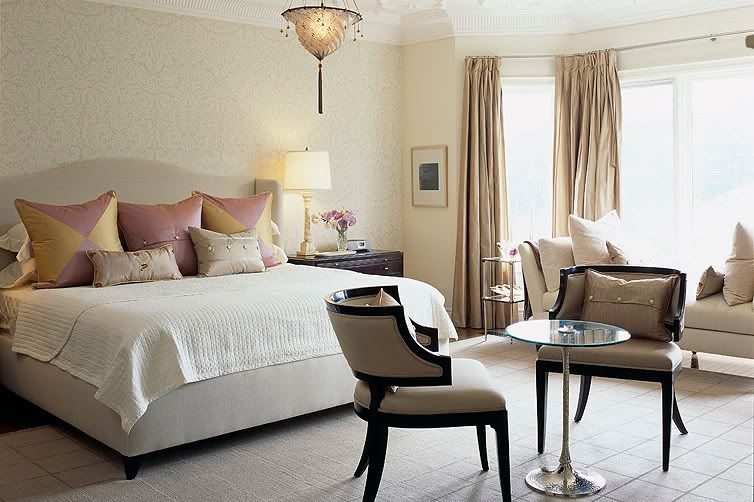 I think one of my favorite elements to this room is the gorgeous plaster ceiling installation. Those kind of architectural details really take a house from 'builder basic' to fantabulous!
Don't you love the luxurious looking furniture? The daybed is actually from Sarah's line of furniture (Quinn daybed) which you can order through Liberty. Ahhhh, so beautiful!
On a more personal note, my next post will include how I attempted to tackle organizing our walk-in closet (though I like to call it a 'stand-in' closet because it is definitely not big enough to walk around in) in honor of spring cleaning! I don't know about you but cleaning and organizing is one of my most favorite tasks!! So as a just-for-fun teaser, here is a pick of what I had to deal with (our closet before we moved in to the house):
Stay tuned for some after picks as well as some expert tips that I learned on how to help organize your closet! Yay for spring!