Warning! This is a spoiler if you are waiting to catch the re-run of last nights episode of Sarah's House. I am so glad she's back! These pics are from her website, and they highlight her before and after (who doesn't love before and afters?) of the entrance of her farmhouse she is re-doing this season. Here is the before of what they made become the entry way to the home:
They obviously completely gutted it, raised the ceiling, and did paneling throughout, what a difference!
Sarah picked a bold wallpaper for the powder room and mentioned that a great way to lengthen the life of wallpaper in the bathroom is to use paneling on the lower half to protect the paper from water splashing. Also notice the sink, it is actually meant to be an under-mount sink that she placed on a beautiful piece of furniture. Since it is sitting high, she painted the outside of the sink a pale blue, looks neat hey?
The little jewel box of a powder room showcased this amazing light fixture that was literally a metal ball which was opened and retro-fitted to become a light fixture! Talk about a second life…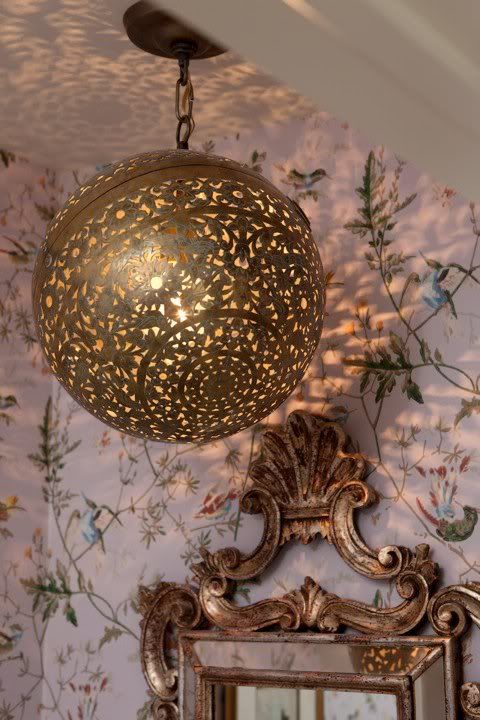 Sarah's House 3 airs in Canada on HGTV on Tuesday nights, and will be in the US in April!