I feel as though this time of year evokes spring cleaning! I'm pretty sure I am not alone because I've noticed countless magazine covers these passed couple of months advertising tips to 'Get Organized' or 'Cut Clutter.' My plan was to give you some practical tips and show you what I made work in my own closet, and then after showing you my humble little corner of the world, post some inspirational closets to really envy from this months House & Home magazine.
Ok, so I have a lot of clothes. I have a lot of shoes. I have a few purses too. So I really needed to get rid of the low hanging rods that were in before we bought the house and start from scratch (here's the before):
So we went with an inexpensive closet organizing system and followed a few basic rules:
1. A basic rule of thumb is that 50% of the space should be for low hanging clothes, and 25% for long clothes, and 25% for shelves.
2. Max out your space with double closet rods (one over the other) for shirts, skirts, and short garments (you'll need an 8' closet ceiling height for this).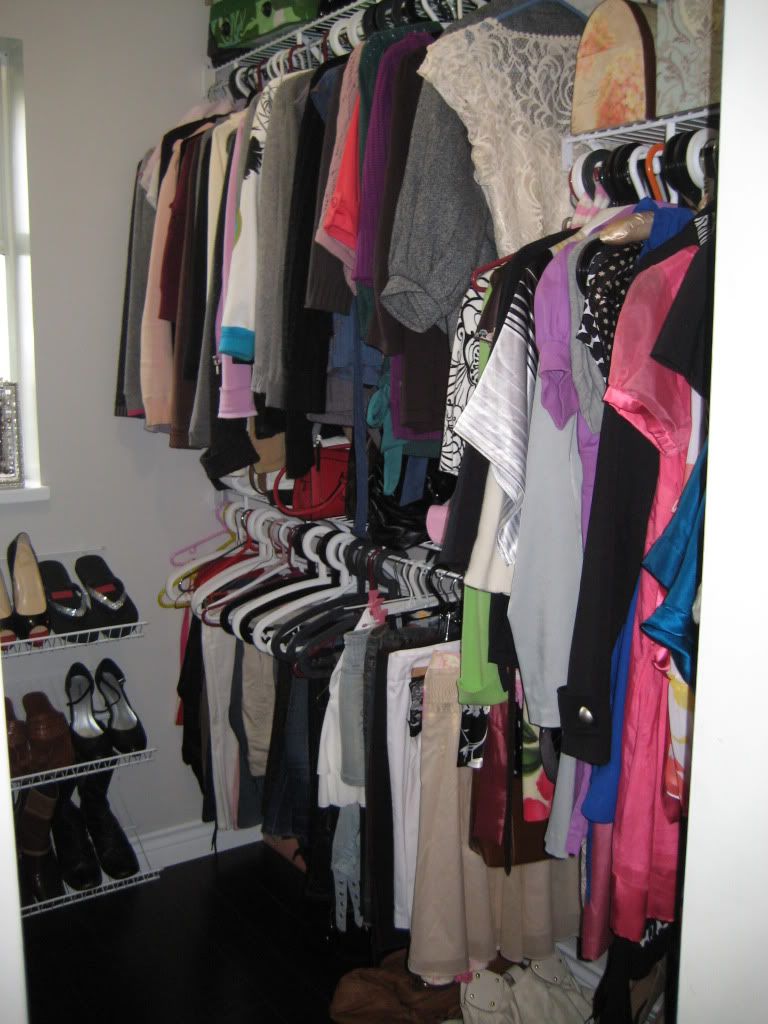 3. Leave ample vertical space between the rods for folded clothes. The minimum height is 8 inches, the maximum is 18 inches and the optimum height 12 inches. You can see I used this spot for my bags!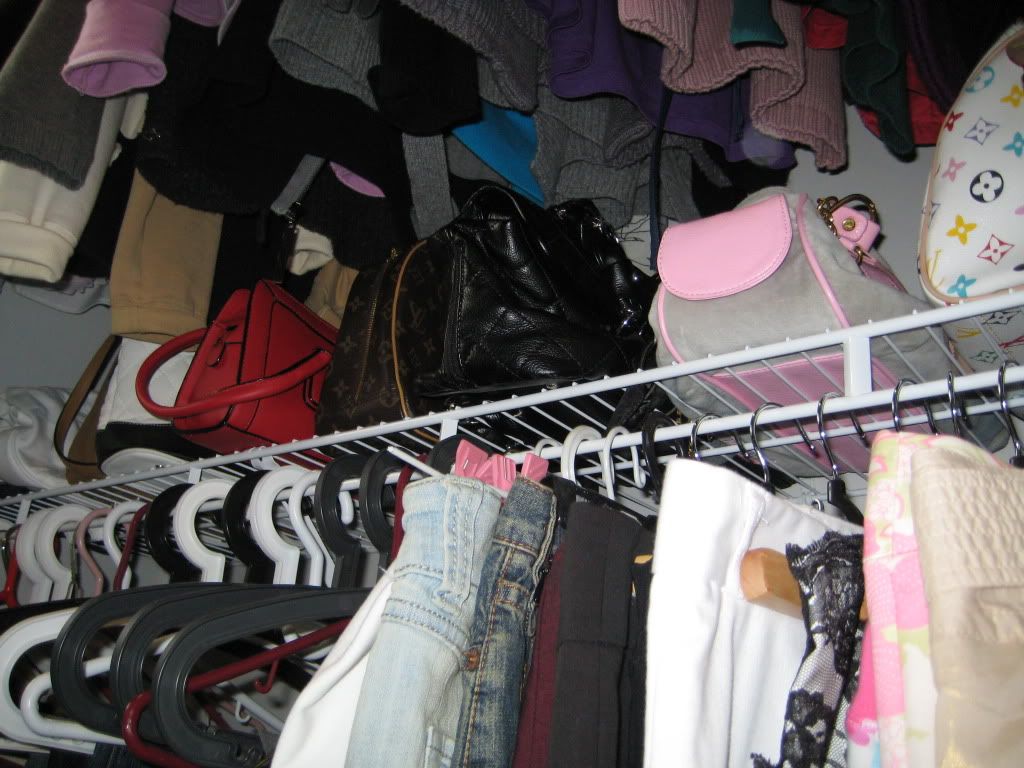 4. Plan sufficient space for your shoes. You can squeeze a few in under the hanging clothes sections as I did. You can also plan a full closet section for shoe storage.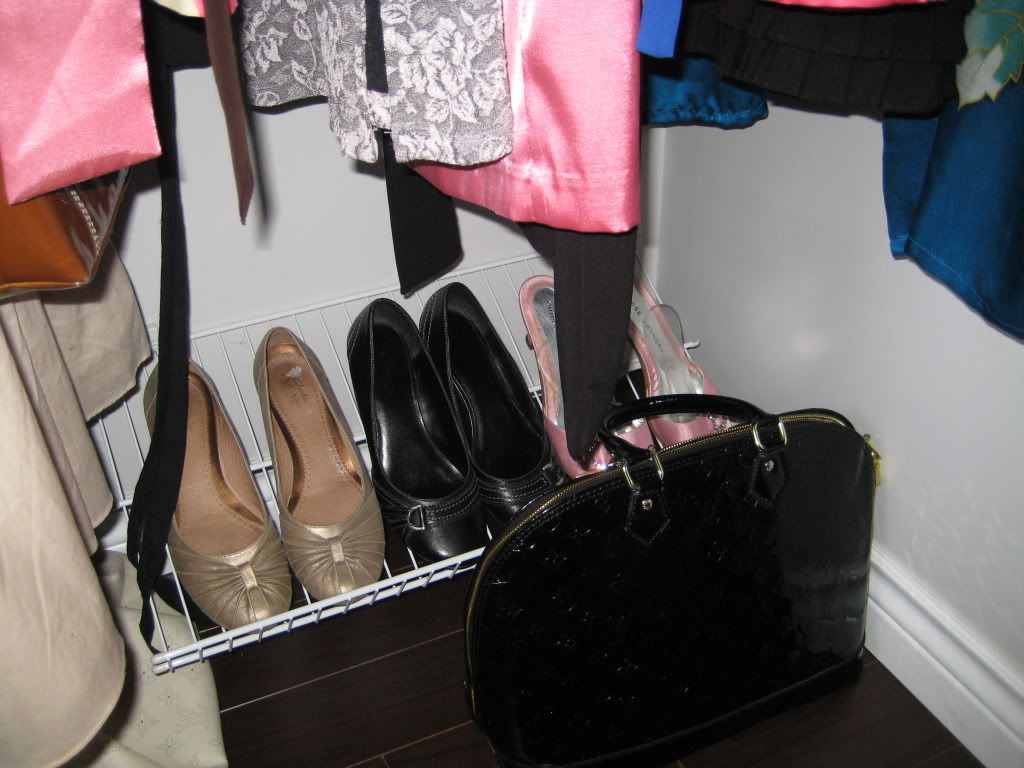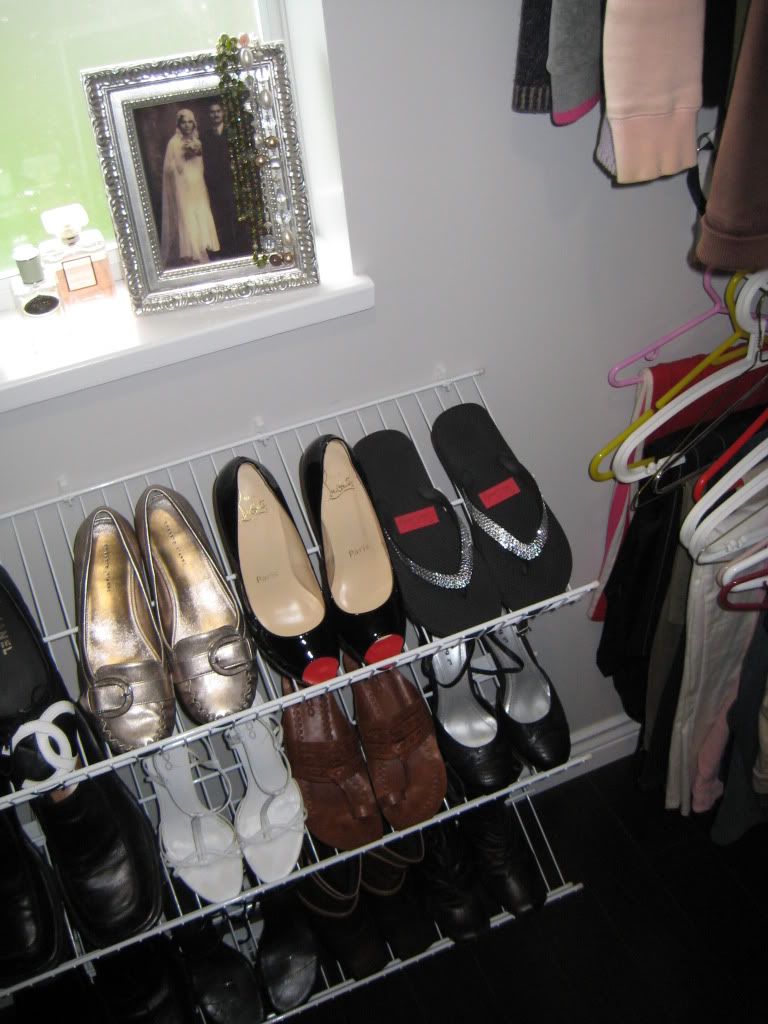 If you aren't able to change your closet system, there are still tons of tips to help you work with what you have! Here are some of the best tips out there that I found:
1. Conquer clutter - Hold your own once-a-year fashion show. Empty the closet, then try on each garment in front of a full-length mirror. Separate pieces into four piles: keep, mend, donate, throw away. Follow the same steps for shoes.
2. Toss mismatched hangers – Apparently, their irregular shapes take up more space, and the wire ones are hard on your clothes. I'm slowly trying to collect a coordinated set, every time I go to Ikea I pick up some of the Hemlis hangers ($1.49 for four).
3. Remove out-of-season items – If you have other space, moving out your winter gear in boxes to stash away is a great idea.
4. Visible storage – Use labeled or see-through boxes and bins to hold accessories on the floor or on higher shelves of your closet. I put tags on some pretty gift boxes to store some of my things, this keeps everything dust and damage free!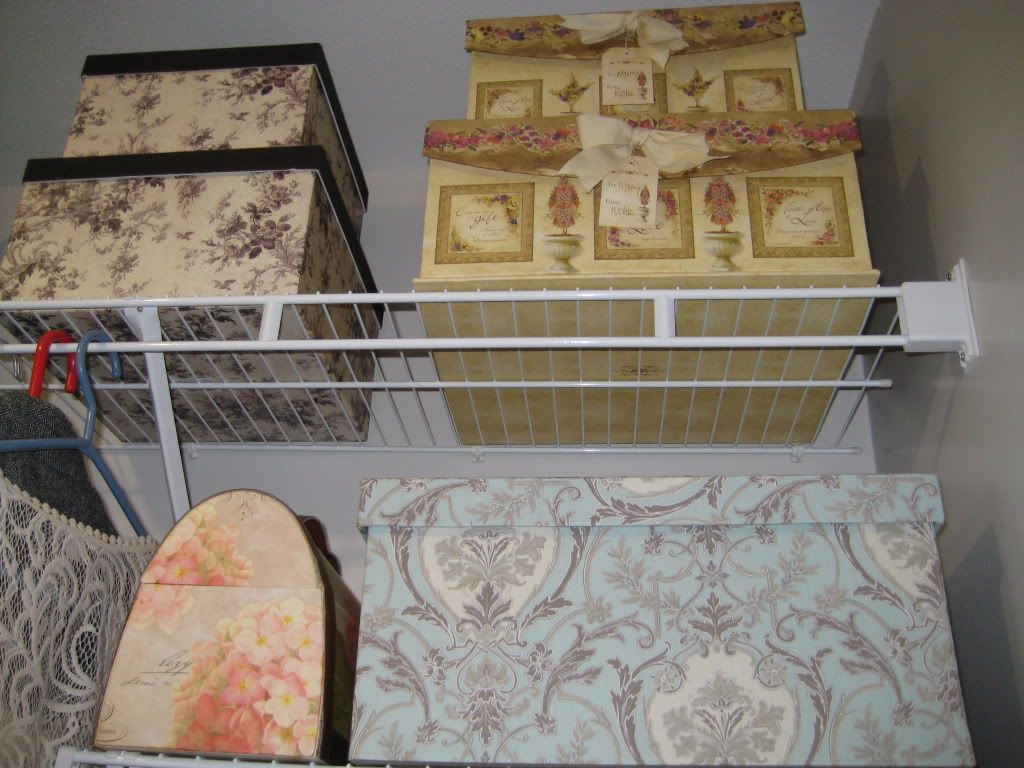 5. Display something personal! – I chose to place a framed pic of my grandparents wedding, but anything goes! I thought it would be very cool if I had hanging space to frame fashion sketches like the one's below (this could be an easy DIY):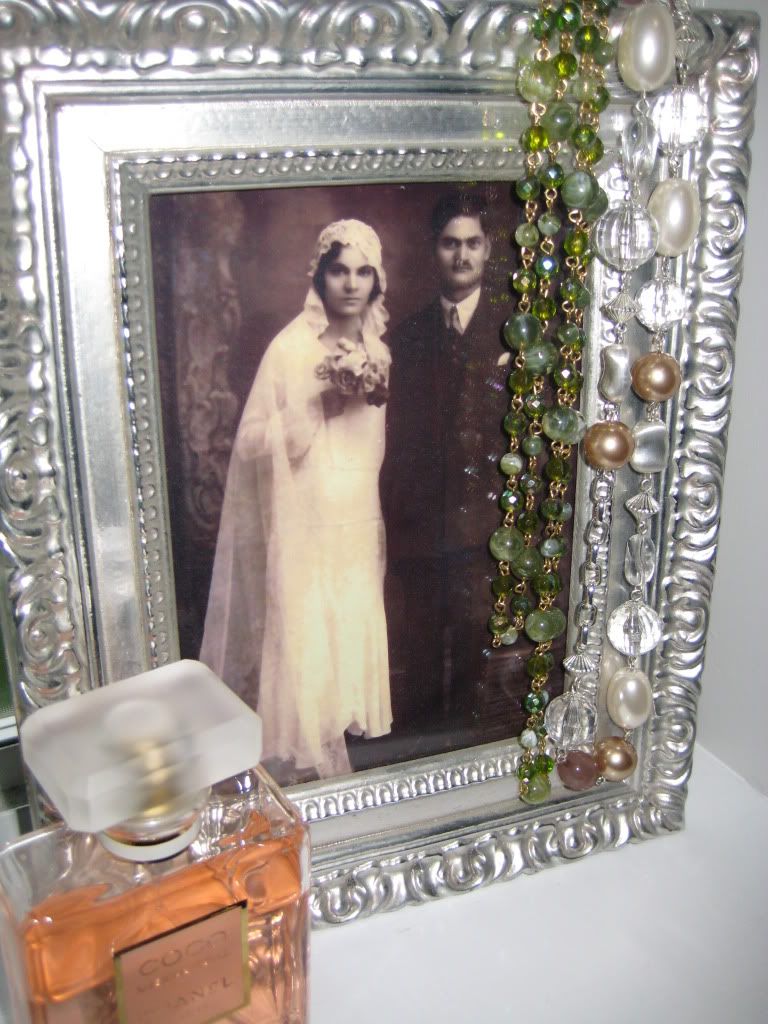 So there you have it, some inspiration to get started! Did I miss any helpful hints you've heard before? I'd love to hear them. In my next post I will include those beautiful closets from the March issue of House & Home!