A few weeks back, during the second episode of Sarah's House 3, Sarah Richardson decorated two sumptuous guest bedrooms in her farmhouse. Both were very pretty and unique bedrooms with totally different palettes, you can see the entire episode by clicking

here

. There was one element in the west guestroom that I couldn't get over; a perfectly curvy custom headboard!
via Sarah Richardson Design Inc
The nailhead detail was perfect for accentuating the shape of this lovely headboard: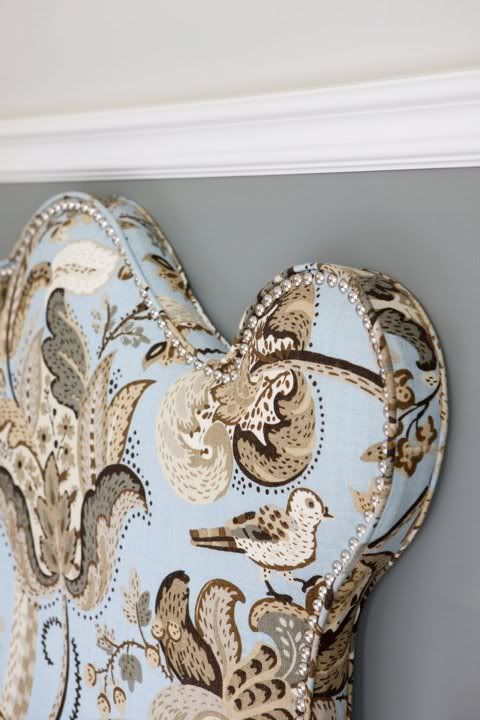 via Sarah Richardson Design Inc
Pretty vintage lamps added sparkle to the room. A neat little trick: double the sparkle by placing a mirror behind the lamp!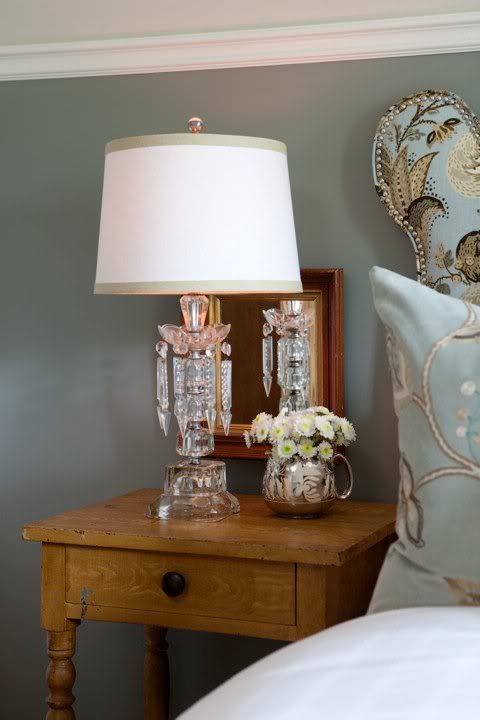 via Sarah Richardson Design Inc
If you are anything like me, you might be in love with the shape of this headboard, but be a teensy weensy afraid of using such a bold and intricate fabric in your bedroom. Well, I happened to come across the same headboard with a bit more of a sleek and simple look:
Both are quite fabulous in my opinion! Can't wait till the next episode tomorrow (Tuesday night), Sarah will be re-doing the dining room. Will you be watching?