I love the colors of spring! And more specifically, during the Easter season we usually see a whole lot of bright and beautiful color around:
When I was flipping through the May issue of Style at Home I came across a bright and fun room designed by Lilly Pulitzer, and it reminded me how much I love the combination of spring greens and floral pinks together:
Lilly has been designing clothing and home décor products since the 1960's, and she appears to have a slight infatuation with these complementary colors. Check out some of her other products (all via

Lilly Pulitzer.com

), I'd say she's the queen of pink and green!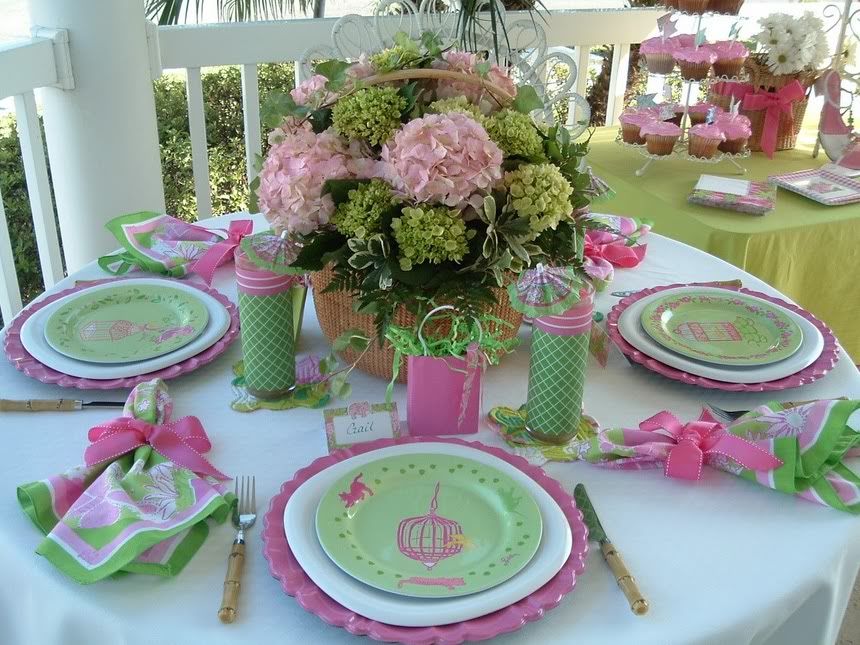 Check out Lilly Pulitzer for Mac Cosmetics! How divine:
Her book, A Guide to Colorful Holidays, is filled with beautiful images, recipes, and creative hints for holiday celebrations. There's even a section on how to plan an Easter brunch! Apparently, back in the days Mrs. Pulitzer was noted for the original way she did things - like having dinner parties in her kitchen, while everyone else entertained formally in their dining rooms. Her view on this? "What did we care? I didn't want to miss out on the fun just because I was cooking." More power to you Lilly!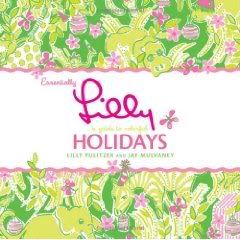 I wasn't kidding when I said I love this color combo, I wish I was brave enough to have a bright and bold room like the one featured here, my home is so far in the other direction with it's moody grays, black, and white! But I'll always have a place in my heart for spring greens and floral pinks…here's a couple of photos of how I used pink and green at my wedding a few years ago:
photography by Yaletown Wedding Gallery
photography by Yaletown Wedding Gallery
Whether you are entertaining family and friends this weekend, or just taking a moment to relax, I hope you have a wonderful and happy Easter!