Last week we looked at the iconic designer packages from Hermes, Chanel, and Tiffany, and how they relate to interior design (you can read that post by
clicking here
). Vanessa, from the lovely blog
decor happy
mentioned Kate Spade and kelly green ... thank you Vanessa, you inspired this post!! Let's take a look
(PS. if anyone has any other suggestions please let me know, cause I am loving the fashion inspiration right now)!
Kate Spade:
Kate appears to be the Queen of green! Here's a look at the iconic green box, and the classic green and white striped bag:
Any one fancy a luxe Kate spade green bag? Sign me up!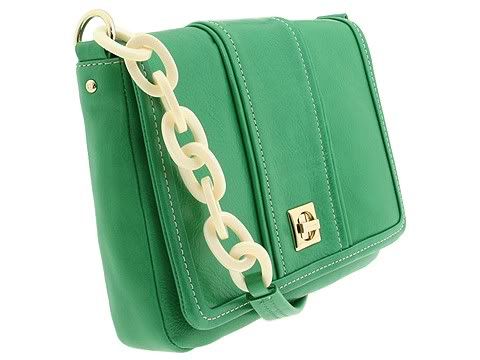 I think we can all agree kelly green has been popping up all over the place for a while now! Rule of thumb: if you see something twice, it's a coincidence. If you see it three times, it's a trend! Here's a beautiful hallway featuring Kelly Wearstler's Imperial Trellis wallpaper: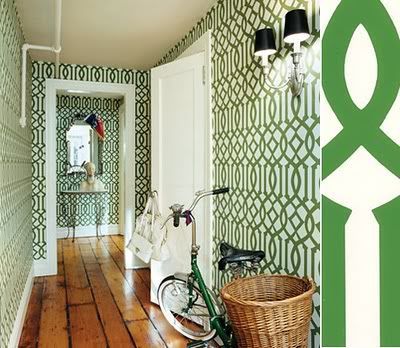 I think Kelly Wearstler has kelly green down pat!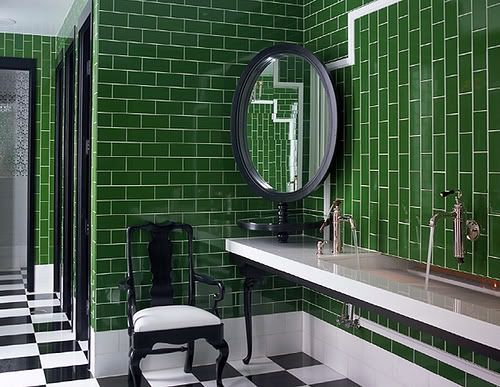 via Kelly Wearstler Interior Design
via Kelly Wearstler Interior Design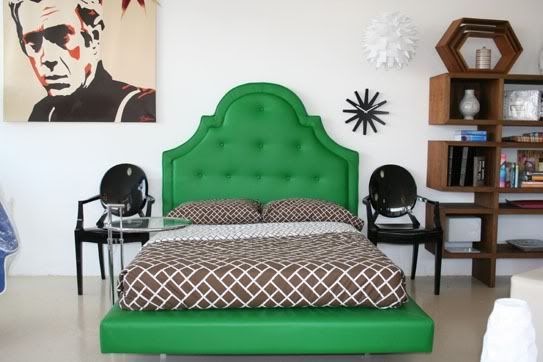 Here's a chest that's dressed to perfection in a stunning shade of green:
Afraid of commitment?? Here's a nice little touch of kelly green that could be changed on a whim:
Don't forget to enter the draw for a Unison accent pillow, the contest closes Friday May 7th at midnight! Just
click here
to leave a comment letting me know which throw pillow you love best!