You might remember I blogged about a cute little retro phone from Pottery Barn a while ago, you can read that post

here

… I had been eyeing this telephone for a while now and even mentioned I was hoping to receive it for my b-day, wink wink!! Well, my mom must read my blog or something cause guess who got a birthday present 4 weeks early?? ;) Woot woot! Isn't it pretty?
And you should hear the cute ringtone, it actually contains a mechanical bell. How authentic! Great thing is, it still contains many 'modern' conveniences like redial and call waiting.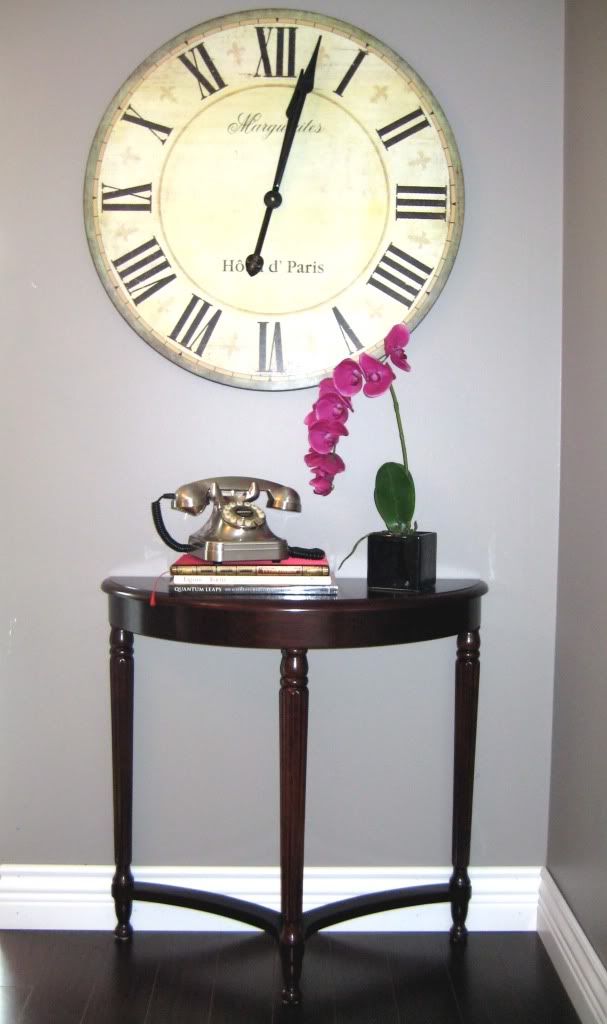 So happy to have added this cute little guy to my kitchen. Thanks Mom & Dad! Stay tuned because this week I'll be posting about another fab addition to my home, a new dining room table!! I'm now on the hunt for dining chairs, and I'll show you some photos of my inspiration thus far. Any exciting additions to your home décor lately? I would love to hear about them!!