Have you heard the news?? I learned today through
La Dolce Vita
and
Shelterpop
that the beloved magazine Domino will soon have all of its articles available online! The magazine will have a new home online over at
brides.com
, as they have been granted access to the entire archive.
They already have a number of Domino stories up on their site, and will be adding more and more in the weeks and months to come. Here's a screen shot of a few of the articles listed so far, check out the current articles

posted here

, and if you're anything like me, then keep checking back for more!!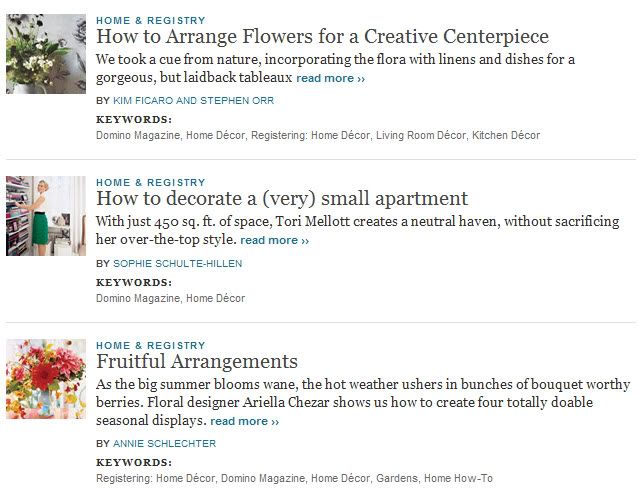 Of course, I still wish this magazine would come back and have all new content; it's been 1 year and four months since the magazine was laid to rest. But to have access to all of the passed content will be pretty fabulous. Bloggers rejoice!