I'm always drawn to photos of overly girly rooms. Below are 2 of my favorite feminine spaces, each with very different styles. The first has touches of old-world, soft French provincial charm, while the second space is all-out bold and modern glamour. In my opinion, both are stunning!
You've probably seen photos of this first bedroom everywhere a hundred times, but I think even three years later this room's pretty color palette and refined layout are still awe-inspiring! Catherine Golden won the 2007 domino magazine design contest for this beautiful creation. Ever time I come back to these pics stored away in my files they make me feel happy, and I just want to curl up with a great book and relax with a cup of tea!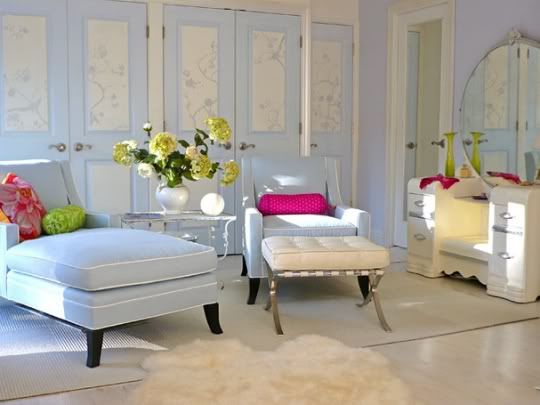 The fresh color combo is a delight; I wouldn't think to combine pale blue, lime green, hot pink and crisp white!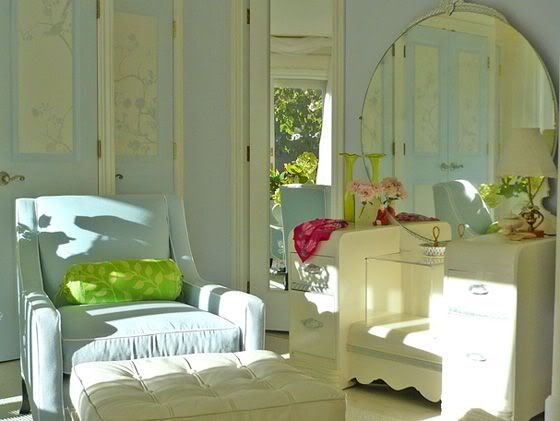 Catherine hand-stenciled this bed frame. Stunning!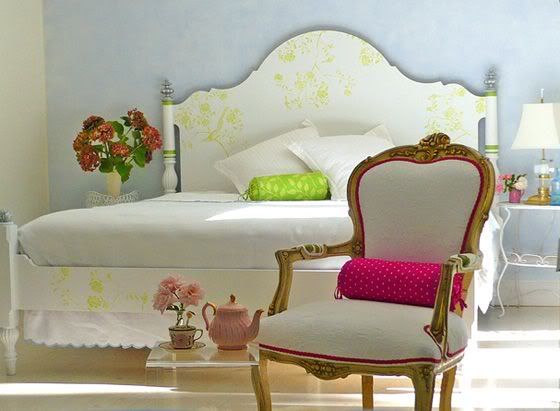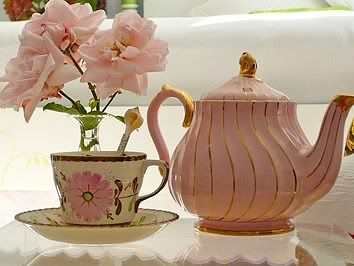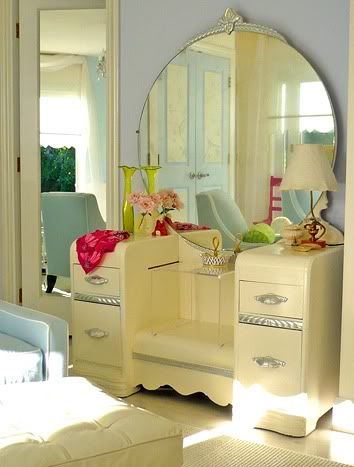 I also love the whimsical pairings, such as the barcelona ottoman without it's partner chair, and instead placed together with this comfy accent chair: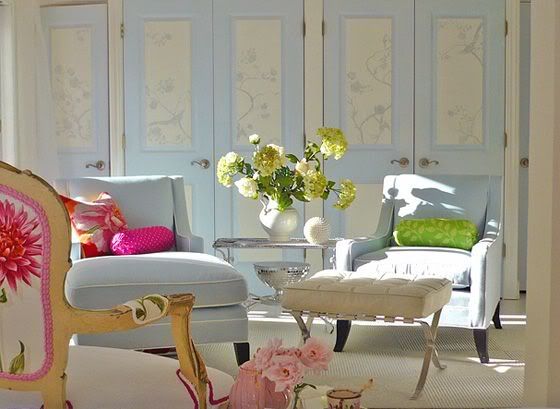 This second space was featured on
dmagazine.com
, and was decorated by Jan Showers for Kari Schlegel. It's actually half of a 12,000 sq foot penthouse suite shared with Kari's brother Kirby.
Jen of Made by Girl
posted about this gorgeous suite and you can get the whole tour (including Kirby's rather masculine half of the suite and a shared entertaining area) on her lovely blog by
clicking here
.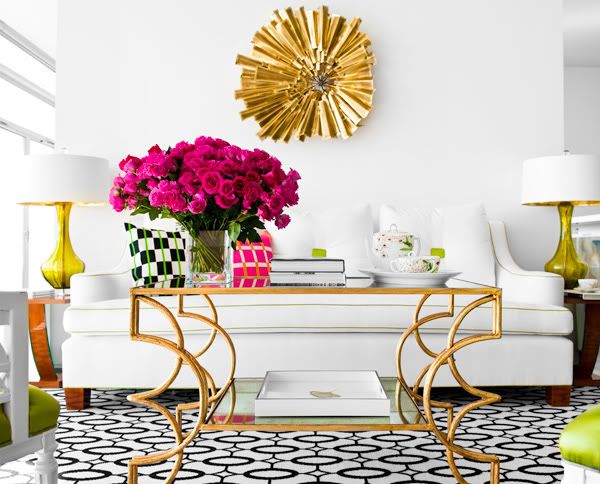 Bright and pretty colors reign here, don't you just love this perfectly pink tufted creation?
And what's more feminine than a ginormous, color-categorized shoe collection??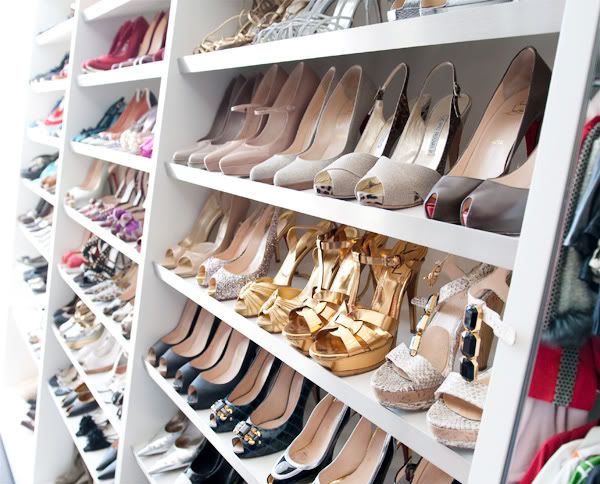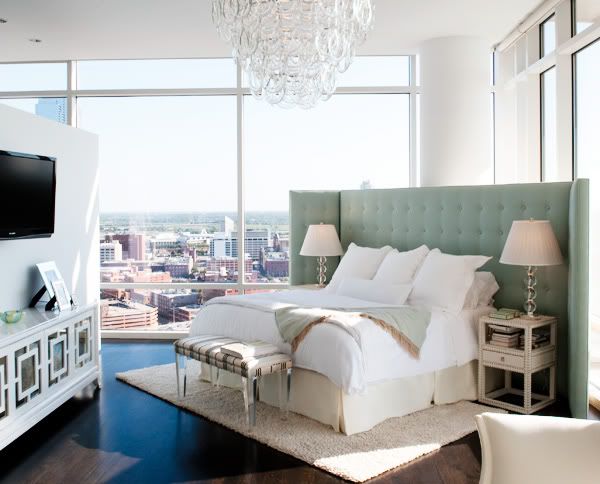 I love the touches of pink throughout: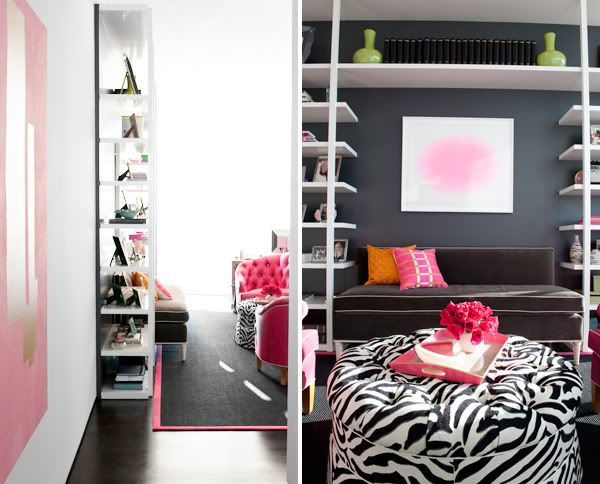 Gorgeous spaces right?? I don't think I could ever put my poor husband in such feminine spaces as these, but it sure is fun to swoon over these photos. But you can sign me up for that shoe closet any day, I don't think hubby would mind! So, the big question … if you had to choose only one of the styles in these spaces, which would you choose?