Ever since I've begun hunting down turquoise ornaments to go with my copper and orange themed Christmas tree, I've had nothing but turquoise and orange on the brain!! What a lovely palette, and so today I thought I'd share a couple of rooms sporting this color combo that I am truly lusting over.
I first spotted this bedroom by

Lee Ann Thornton

on my lovely friend Hallie's fabulous blog

The Glam Lamb

, and I couldn't get it out of my head! Warning: these images may cause you to drool a little on your keyboard :)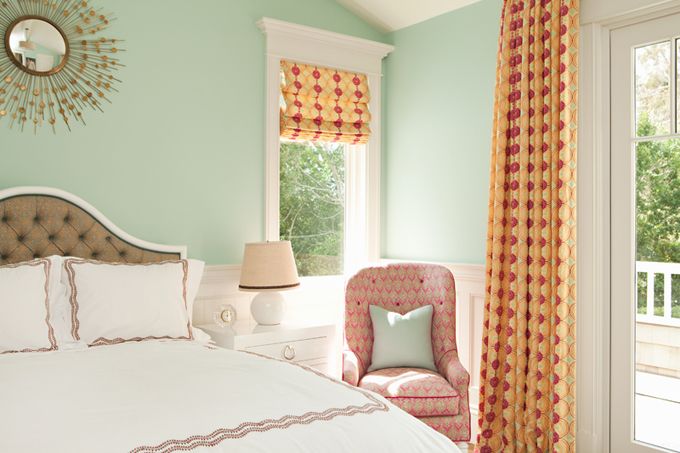 The space below was designed by

Tobi Fairley

, and her use of these bold colors is just spot on! I love all the gorgeous accessories.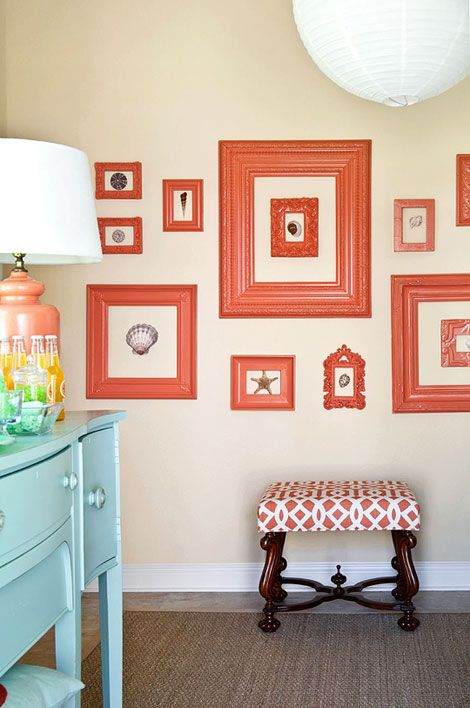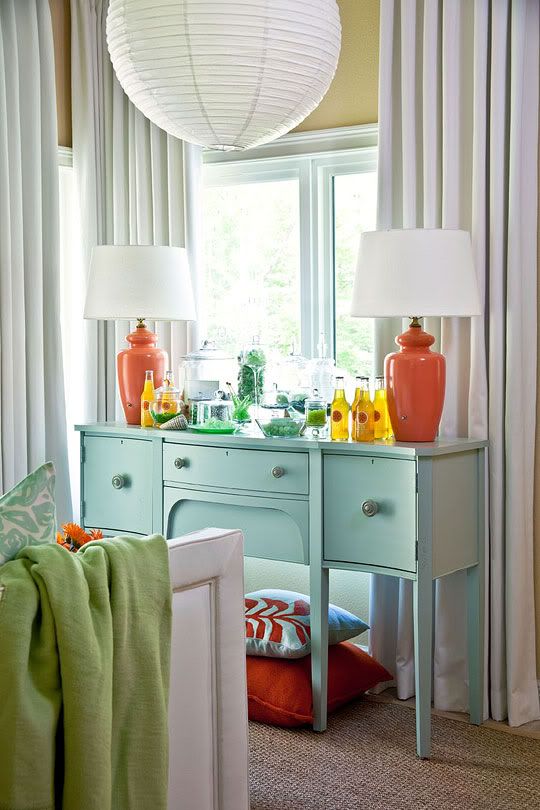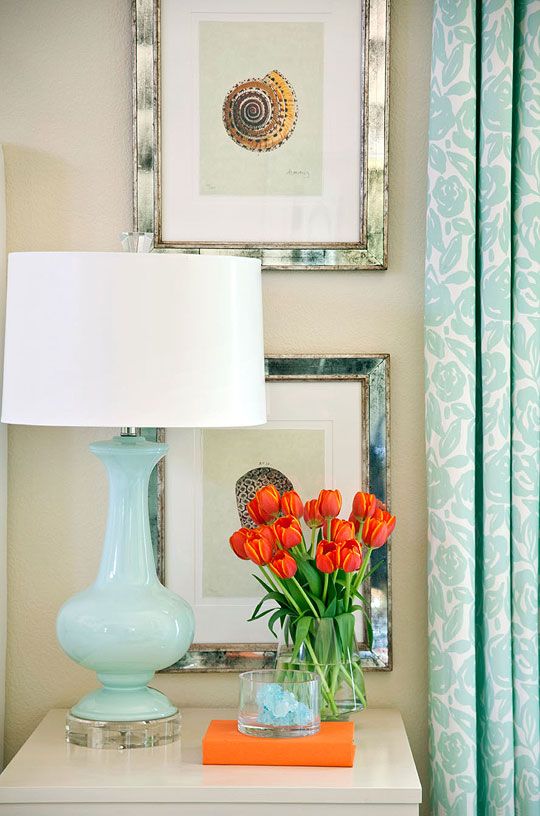 Such a lovely palette! Maybe a little unconventional for a tree, but I think I can make it work :) Now back to hunting for those turquoise ornaments ... Happy mid-week friends!