If you're anything like me, you have a drawer in your bathroom/vanity that tends to become a bit of a mess no matter how hard you try! Jewelry, nick-nacks, etc. overflow and it's hard to even see what you have! Need a simple and very pretty solution?? Why, TEACUPS of course!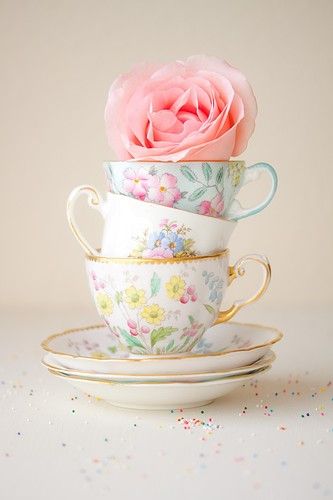 I love getting organized for a new year, and I love this easy idea, makes me want to run down to the local thrift shop right now!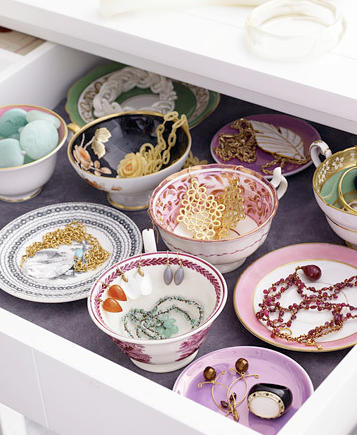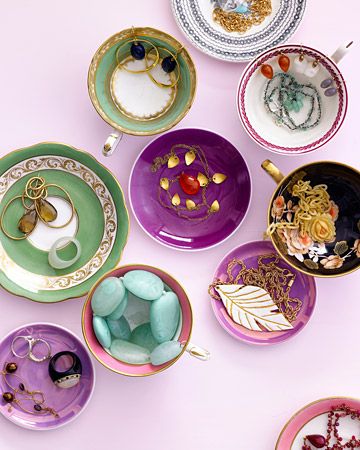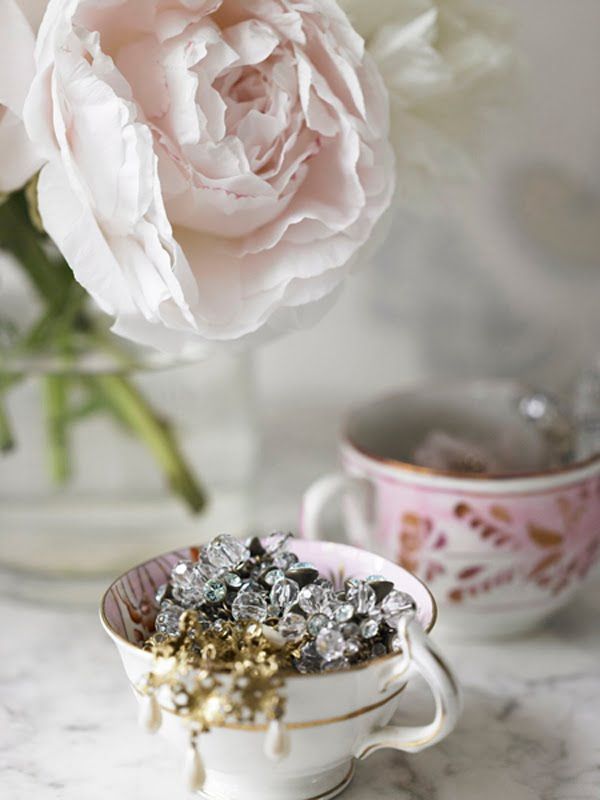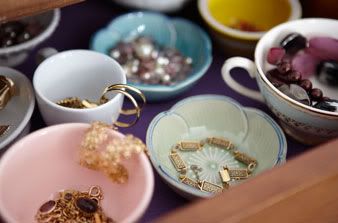 And it doesn't have to stop at teacups, how about goblets and little dishes?? You can take this idea and really run with it!