Remember this room? It belongs to the fabulously talented Catherine Golden who won Domino's decorating contest over more than 1000 entries! Catherine is a full-time lawyer by day, and a creative DIYer by night who now writes the blog,

'The Golden Touch

,' where she shares her current home projects, inspirations, and has such a wonderful way with words. Golden used her crafty and artistic talents in this winning room; the stenciling, furniture re-finishing, upholstering, and more are all her own labours of love. Here is a peek at what her bedroom looked like before she went to work on it: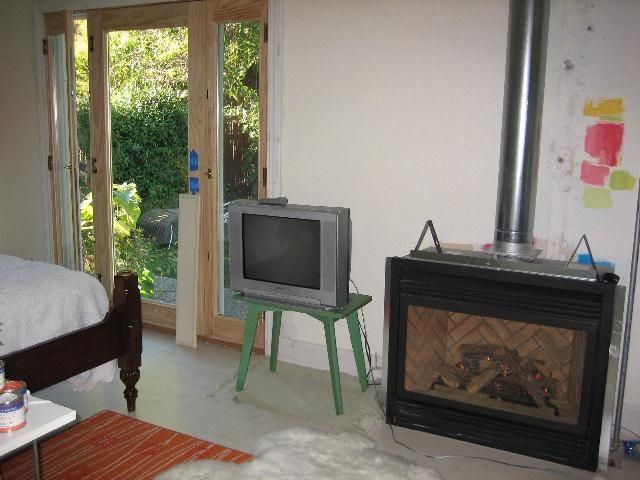 I was lucky enough to get the chance to catch up with Catherine and ask her a few questions about how life has been since winning the Dominio contest.
What changed for you after winning Domino's Decorating contest?
Well it was the 15 minutes of fame idea. Lots of recognition and the local papers did write ups and blogs etc. I was shocked, absolutely shocked I was even a finalist in the contest. I had barely thought of the contest because I was in a long trial down in LA and the case settled on a Friday. I had a voice mail message from a number I did not recognize. I was so tired, burnt out, and had way too many cocktails in the bar and blew off the VM message. The next morning, I was checking personal email and contacting friends etc and then remembered they were going to announce the winner that week. So I emailed Domino and causally asked if they had figured out the winner yet and the online editor immediately wrote back and said I had won and it was by a large majority of votes. THAT was the VM message I still had not listened to! I just started screaming! So I was elated for weeks. I was respected for this type of work. But then it is over, people move very quickly which is fine. But I had a bit of a hard time. I compared everything I tried to do the "winning" room. I got over it.
Which projects in the winning room are you most proud of?
I was so excited about doing this room. I had waited so long and knew pretty much knew what I wanted to do. And every aspect was a different project which I loved doing. I was just proud that I had completed the whole thing and that my vision manifested itself as I had imagined. I think the stencilling on the bed, fireplace wall and closet doors (3 separate areas of the room) really pull it together. The bed was a very dark four poster and I sawed off the posts and re-did the entire finish. I re-did the vanity, the French chair, and entirely built and installed the fireplace surround by myself. That was a real accomplishment.
One of the things I was most proud of is the stencilled wall behind the fireplace. You can see that the flowers and vines have a "shadow." This is called a "drop shadow" and is achieved by stencilling the same design in 2 colors and the first color is slight offset from the second. The wall is very beautiful and people are always so surprised by it.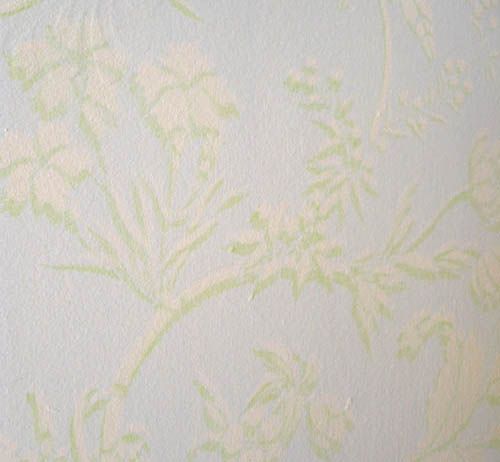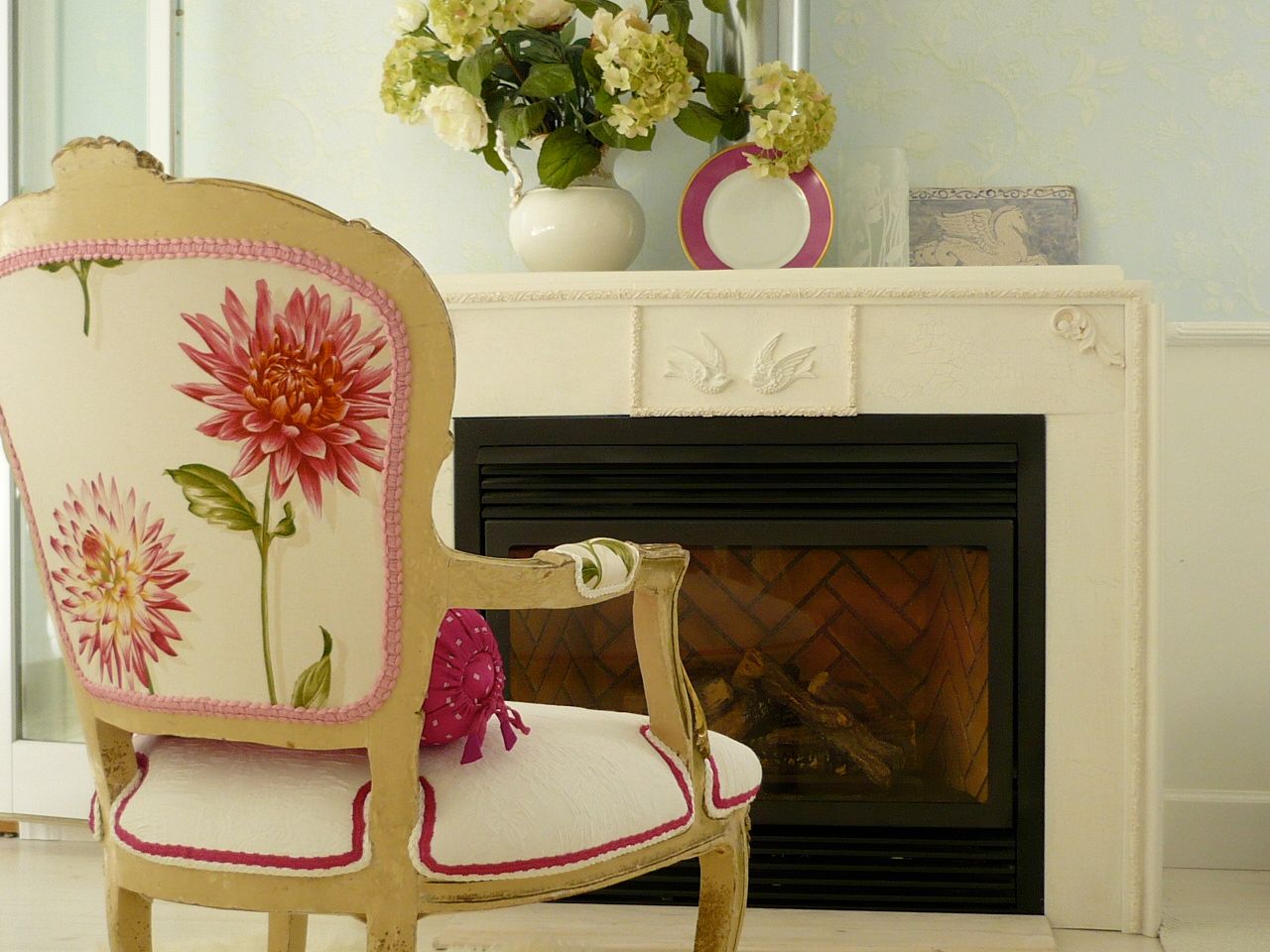 How would you describe your style?
Eclectic, bold and colorful (ie. the fushia pink in the bedroom is an example) but within a realistic budget. No one has the money to do rooms you see in magazines. Although gorgeous and inspiring, it is not reality. I recently read about a room redo where the woman said she could "just take off the new trim on her curtains if she didn't like it" but it was Scalamandre, $150 bucks a yard! Are you kidding? I just did posts on two entryways which reflect my style but these are very budget conscious as was my bedroom. Don't get me wrong, I would DIE to use a big budget. Early Domino, Blueprint and those BHG publications were/are budget conscious. I believe you can have a gorgeous, exciting room with any budget.
Which designers do you admire most?
Jamie Drake, Diamond Baratta and Sarah Richardson.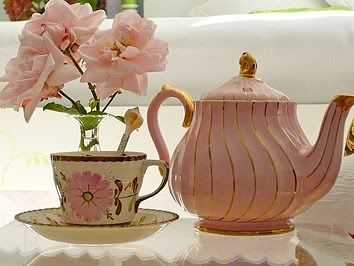 What is your next design venture?
I am working on a number of one-off projects which include a desk area, a china hutch redo, chair redo. Also a small apartment. I am working on making my own stencils for fabric and using the fabric for upholstering case-goods. You know I was an art history major, could live in a museum for days. I think this is where I learned composition and detail.
And here is the fabulous before & after of her recent makeover of her desk area, go
here
to see more: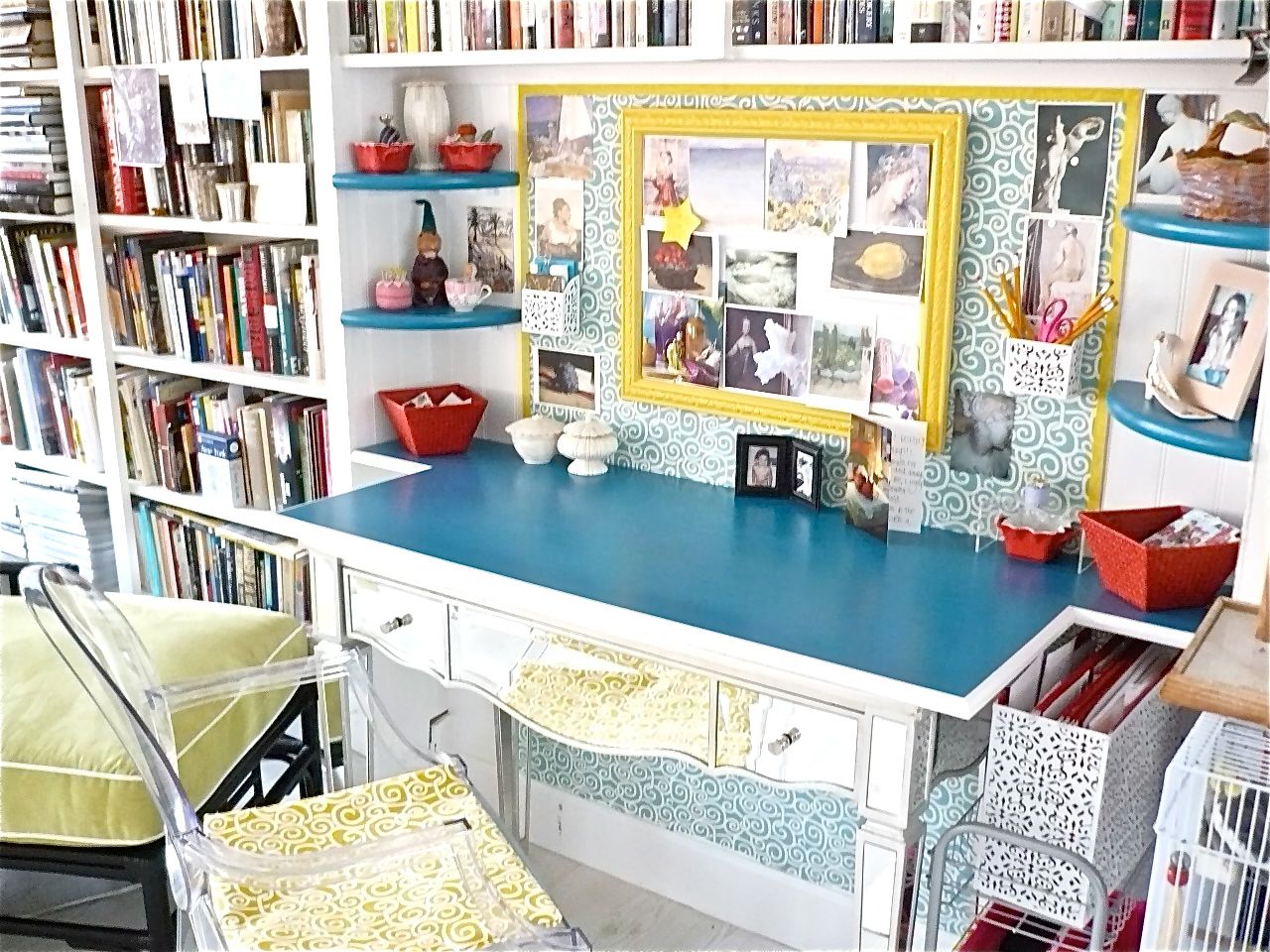 Believe it or not, Catherine painted, lime-washed and stenciled this trellis pattern in her entry. She sure knows how to work with color!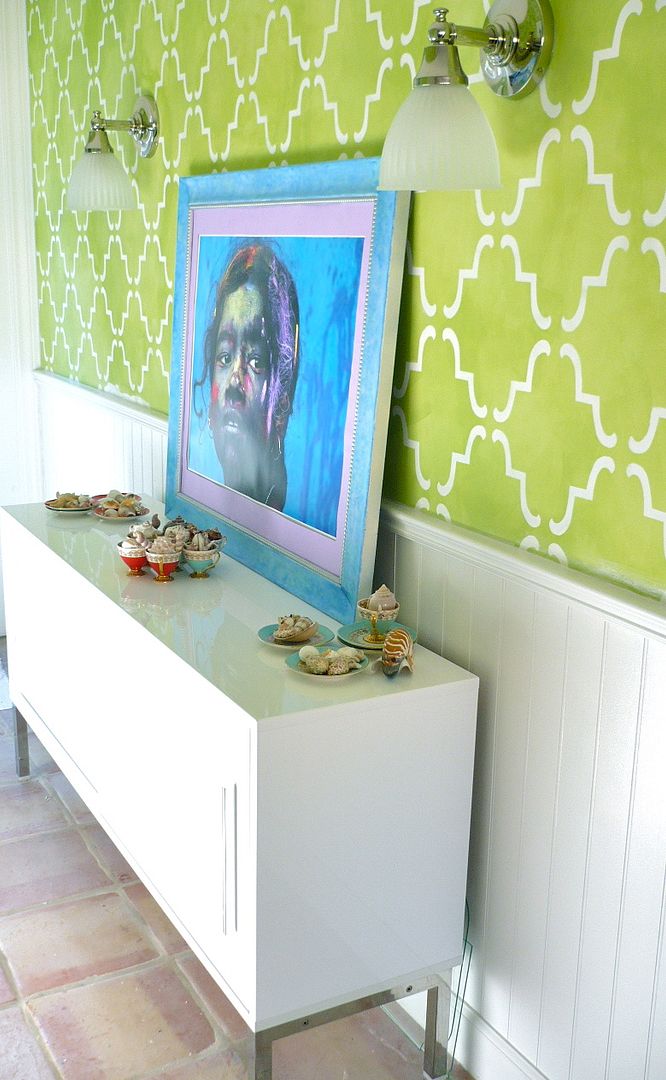 A huge thank you to you Catherine for being so generous with your time! Be sure to check out Catherine's blog for more of her projects.