Ok, confession time. I am lusting over a beautiful piece of furniture at the place I work. I see it every day and stare at it, dreaming about where I'd put it and what I'd do with it. I even asked (nicely) if I could buy it and *so far* the answer is no. You might be wondering what on earth I am talking about as many of you know I work in a biology lab (what the heck could one lust over in a lab??) ... so I'll just show you! I snapped this pic with my iPhone while working:
An old library card catalogue!! And this one is in perfect shape (the two missing drawers are just sitting on top). And it feels like such a shame that it is being used to store some yucky stuff when it wants to come home and be loved by me :( So I'm going to keep trying before the condition of the piece goes downhill. What would I do with this piece, you ask? I've seen some lovely inspiration of turning it into a wine cabinet, or storage for all your craft/gift wrap/baubles etc: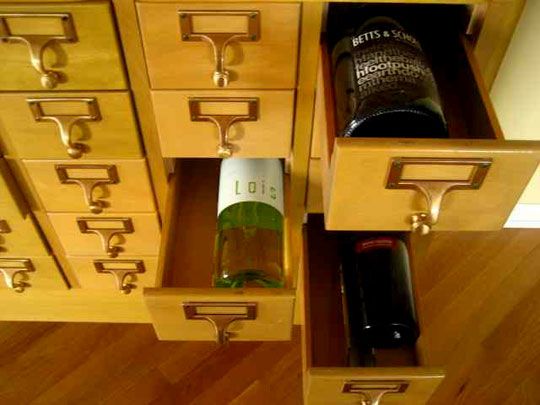 And maybe I'd take the legs off, not sure though: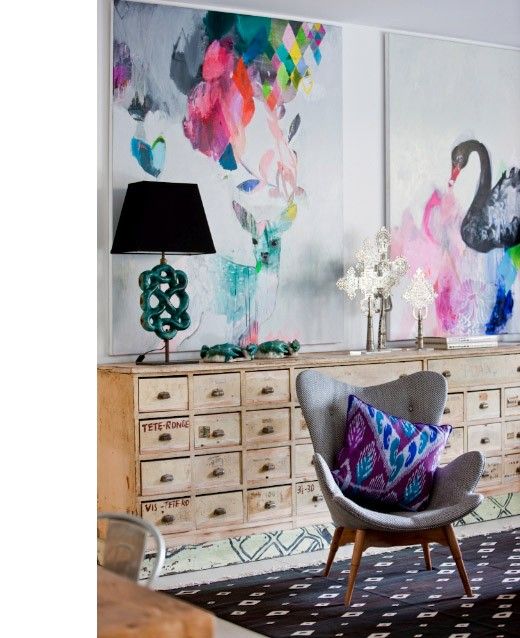 Or just keep the height like this one!
You could even repaint/refinish it:
But I do think that the wood is in such smashing condition that I would leave the finish alone. What would you do with it? Well, for now I guess I'll keep dreaming ...