I've got a line up of fabulous bloggers for this new series, 'My Dream Home would Have to Have...' and first up is one of my favorite blog friends, Hallie of

The Glam Lamb

. She's sweet, talented, and her blog is on my daily must-read list! If you haven't been by to visit her yet, hurry cause you've been missing out! So, without further ado....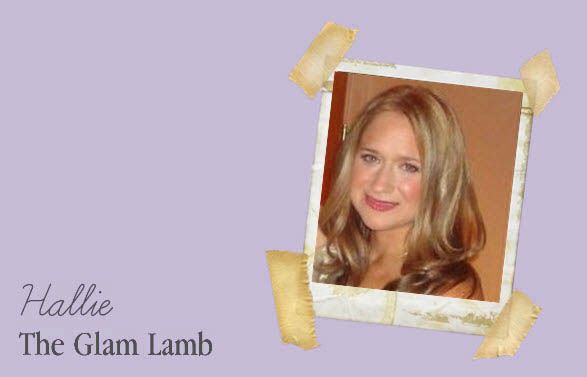 Hi everyone! My name is Hallie, and I have a lil' blog called

The Glam Lamb

. First and foremost - Thank you Nancy for asking me to be part of this really cool guest post!! It's so fun to dream and this is the best series to do it! You have been such a wonderful blogging friend to me and this is such a treat!!
As much as I would love to design my own bedroom for my "Dream Home" - I truly would love to collaborate with the fabulous ladies of

Massucco Warner Miller

to design it instead. These girls have so much style, and they always hit my design craves with everything they do. It would be a dream come true to work with them hands on to design a bedroom of my dreams.
This bedroom (above) has all of the touches that I crave - vintage finds, glammed up and perfectly layered. The accents of gold and bamboo makes my heart race!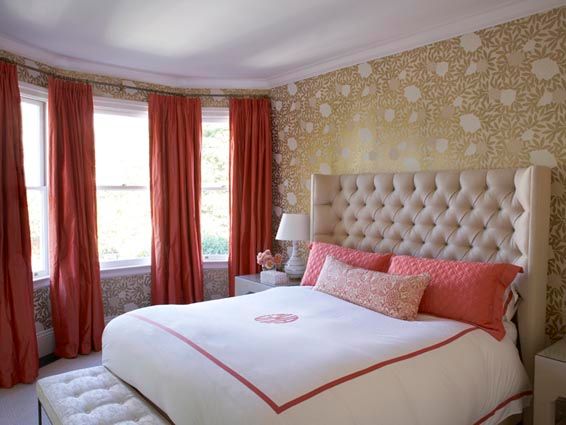 Now this room is just glistening genius! The wallpaper combined with the hot coral is heart racing, yet not over the top.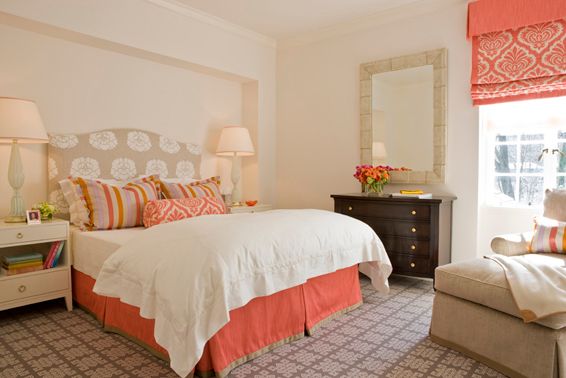 And another beautiful example of their work. I love the pairing of different fabrics without being fussy. It all works seamlessly - and that would be exactly what I would want for a dream bedroom.
Wow, Hallie you are bang on, a bedroom designed my MWM would be on my must have list as well! Love it. A big thanks to Hallie for participating.