Any one identify with me when I confess to searching MLS online listings for fun on a regular basis? I'm not in the market for a new home, I just love to know what's on the market and at what price points. When I came across the

beautiful home below

I'm pretty sure I gasped out loud. To quote the fabulous Carrie Bradshaw, 'I've died and gone to

real

estate

heaven

!'
I think my favorite part is that this beautifully renovated historic Federal-style mansion located in Montreal, Quebec, Canada was built in 1909!

The 8,500 square foot mansion boasts a spacious modern interior that includes a gourmet
kitchen
, formal living and dining rooms, 5 bedrooms,
8 custom fireplaces, 7 panoramic "gallery" areas, a
home
theater, gym, front courtyard, and a rooftop terrace. It is listed at $7,875,000. The restoration is done so well that by looking at it, I would never have known that this charming mansion was built over 100 years ago.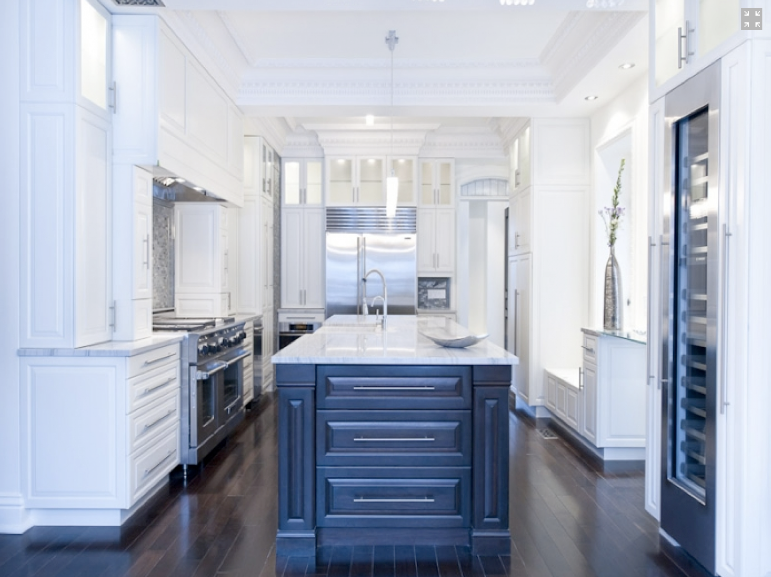 Kinda almost died when I saw these herringbone floors: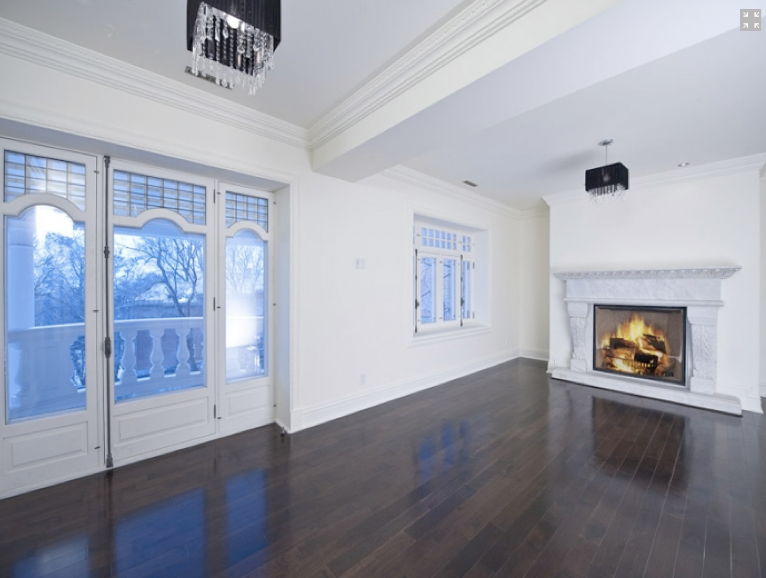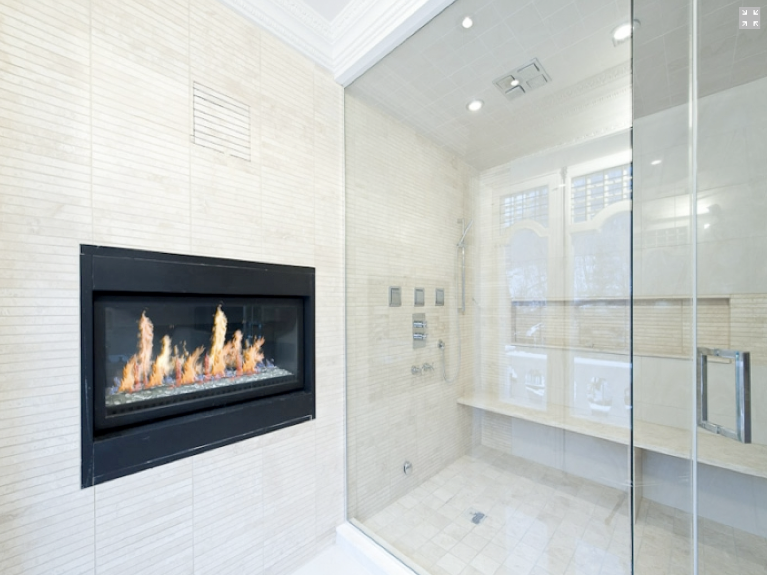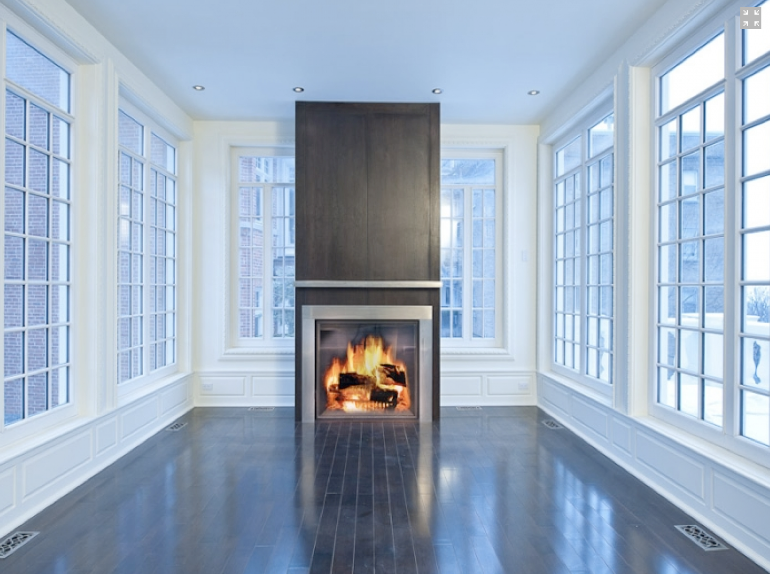 Serious gorgeousness! I know the home is completely empty, but with those bones can you only imagine how fun it would be to decorate this place?