You may remember I posted a long while back on the question of

gallery walls vs. art shelves

. I've been collecting art to display in my home office, and believe it or not, have still not decided which look to go for! Every time I think I've firmly decided on one, I see a gorgeous image that sways me to the other side again! Truth be told, I love both looks, and if I had enough rooms in my home I'd probably do both. So what do you think?
Gallery wall?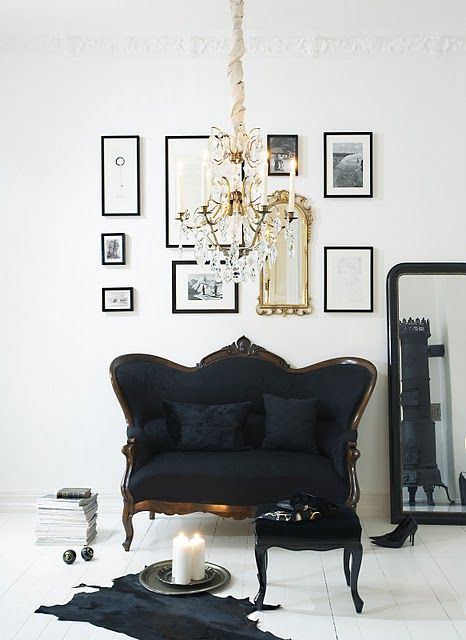 Geesh, I am so smitten with both! Ugh. And can you tell from my favorite inspiration photos that I am drawn to an all black & white palette with touches of silver & gold?? That's what I've been collecting so far. So for now, I'll keep on finding pieces to add, it's taking me a while since I am a firm believer in only displaying art work I adore!!
And I'd love to here your thoughts on my dilemma ...