I'm excited to have Danielle of the fabulous blog
Danielle Oakey Interiors
visiting today!! Her blog is a daily must-read for me, hop over to check it out, and while you're there be sure to
take a tour
of her gorgeous home! Here's Danielle's pick for her dream home must-have: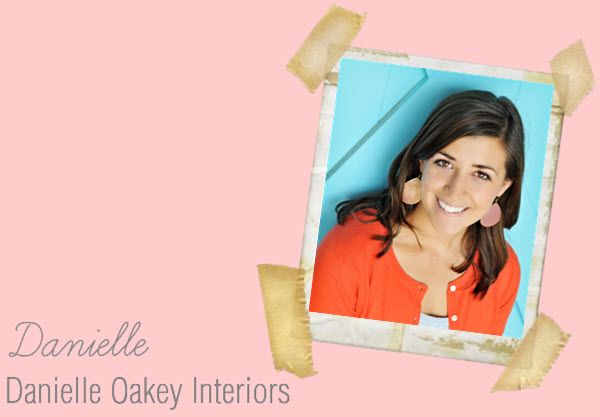 Hi, I am Danielle from
Danielle Oakey Interiors
. I was thrilled when Nancy asked me to participate in this series. Since I live 2 bedroom condo, everything seems like a dream!
Lately I have been dreaming big. I would love to have a large and stylish design studio.
This office from
Lonny
speaks to me. I love the bright white walls and ceiling, the graphic drapery, and the large work space. Those chandeliers aren't so bad either!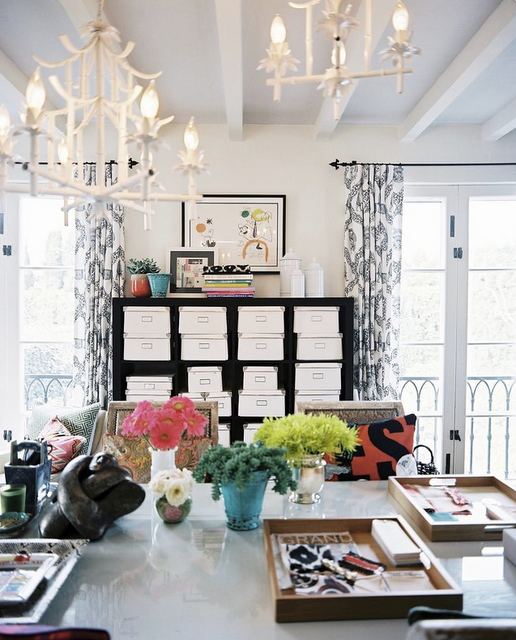 Ultimately, I would love the design studio to be just behind my home. A small traditional cape would be perfect.
Now wouldn't that be amazing? I will keep on dreaming...
Danielle, your dream is dangerous ... now you've got me thinking of all the fabulous possibilities! I love it!! A huge thank you for sharing this lovely must-have with all of us!