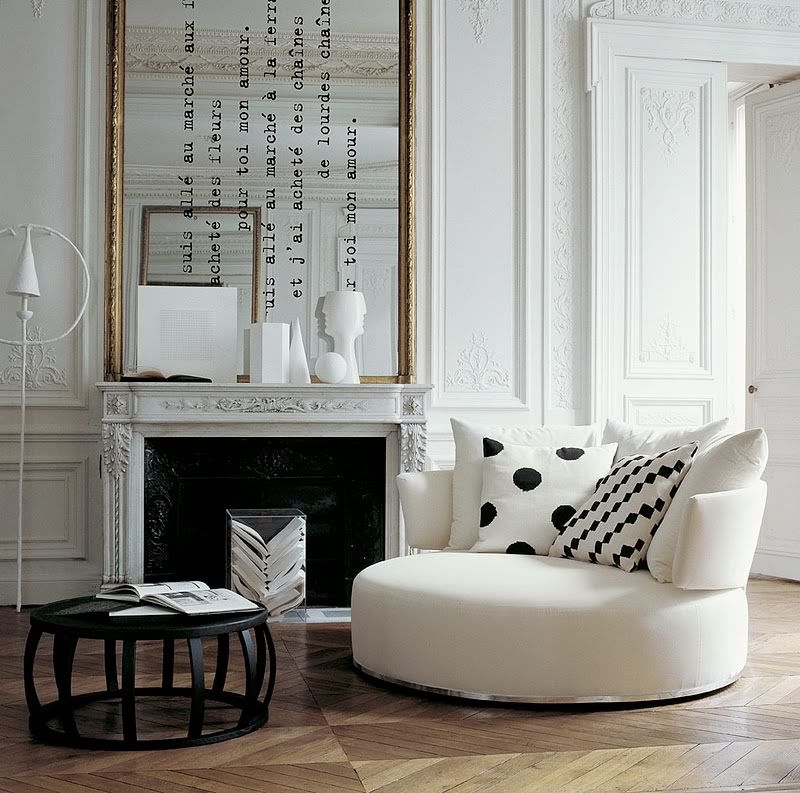 The room above is one of my all-time favorites, and I've posted it before, but today I'm looking specifically at that magical mirror. Isn't it fabulous? I've always been drawn to the words stenciled sideways on this antique mirror, and it's oh-so-chic in written in French.
I've found a few more photos of this mirror and room since, and I've tucked them away in my DIY wish-list folder for some time. Don't you think this would be easy to pull off? I just need to find a fab mirror.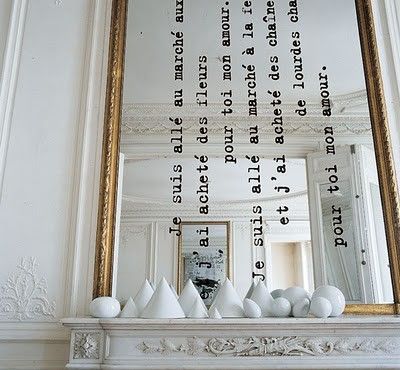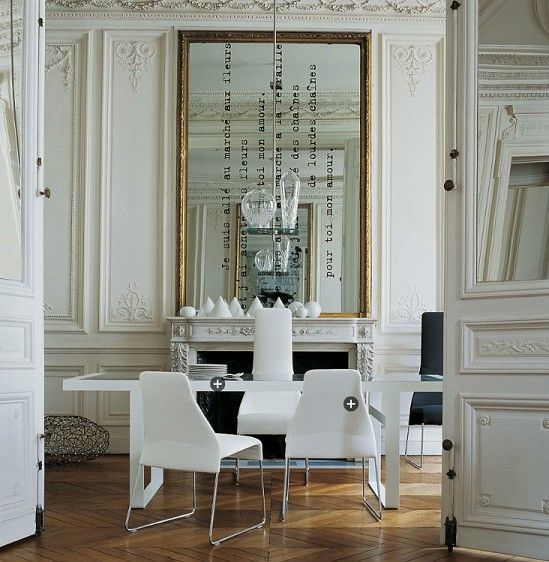 Then when I saw a similar project on Made by Girl last week, I got re-inspired to give this a try! I will keep you updated on my mirror hunt :) Any one tried a similar mirror DIY before? Did you used paint or stencil stickers?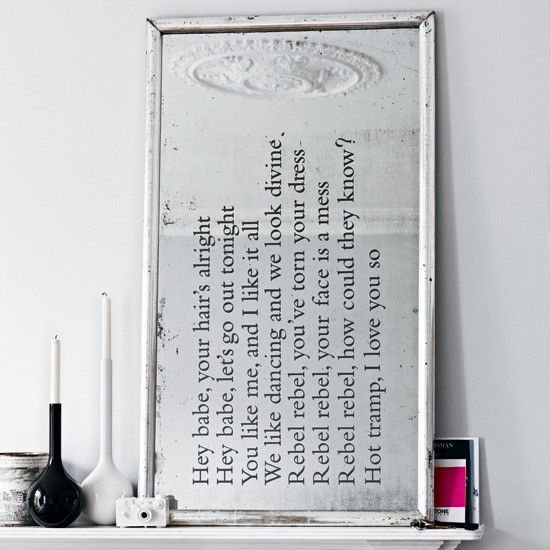 Oh, and I've got to decide what I would write on it of course!! But I am thinking français will be the way to go :)