I'm excited to have the fabulous Lora Coburn of
CoCo Designs
here to share her dream home must-have with us for this weeks installement. Lora is an interior designer and blogger based in Portland, OR and has created 8 rooms for HGTV's My First Place! So without further ado ...
I would just like to start by saying that it is horribly cruel to ask a designer to pick just ONE must have item. It actually caused me physical pain to make a choice, but alas, I was finally able to narrow my favorites down to my design must have. Mirrored furniture, gold leaf anything, pink, Ghost chairs ... my mind was on overload. I imagined the scene from Hackers where they are on their computers and all of these symbols and colors are floating around their heads.
Then, it all became so clear, we all need somewhere to sit. And if you have to sit, why not go with the grandest seating of them all? A luxurious tufted sofa, preferably a bright color or white, with nail head trim of course.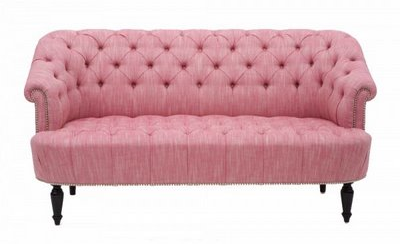 The beauty of a tufted sofa is that it can be worked into almost any style. It all depends on the fabric, finishes and accessories added to the sofa. It is a truly versatile piece that can be considered an investment. Not to mention, they are true Hollywood glamour, and who doesn't love a little Hollywood now and then?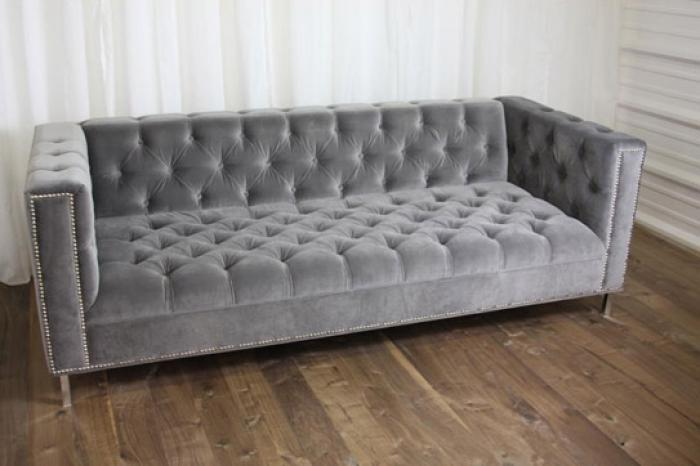 You are speaking my language Lora! Tufted anything makes me really happy, and a tufted sofa ... I die! Thank you to Lora for her time in putting this together!
PS. I'm guest blogging over at
LeBaron Interiors
today, sharing a little tip for Kayla's fabulous 'Designer Tip Tuesday' series ...

hop over

to take a peek!