I have been quite smitten with the glamorous look of an antique silver toast rack repurposed as a mail sorter. It's clever and classy!! Our mail was always piling up on the front entry table and I knew this would be the perfect solution. So, a trip to a local antique shop solved my problem and I scored this pretty little gem for only $16!! From toast to post, I love it!
I like that it's kind of a tray at the same time, so there is a perfect spot to set my keys when I walk in the door ...
I had been scouring ebay and etsy for a while, there are some great finds on there but you just have to be patient. They come in a variety of shapes and sizes, and prices too! From $15 to upwards of $2000!
Here's some pretty inspiration I found around the blogosphere: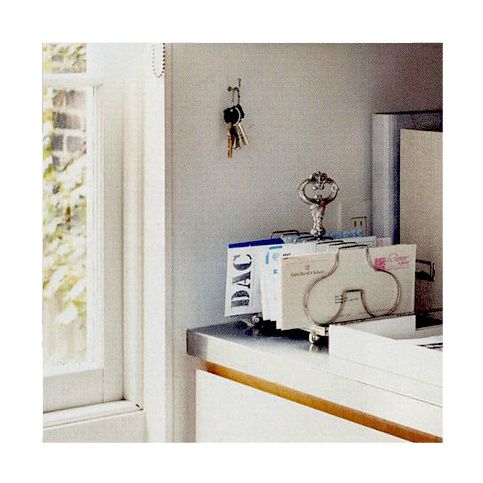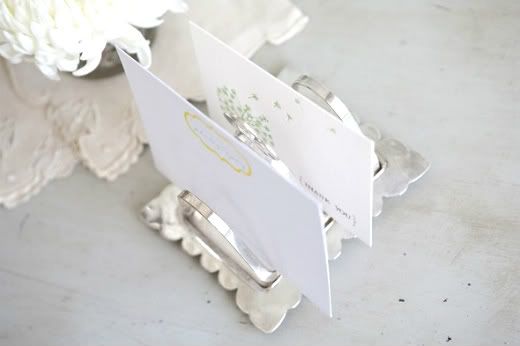 I love the idea of repurposing a vintage item and using it in a new way! The cute little old lady at the till said to me, 'You know, people are using these to hold mail these days!' Looks like the idea is getting around!!
If your loving this look as much as I do, hop over to
Etsy
and
Ebay
or your local antique shop and start searching!
I think I may just need another one for my desk ... :)