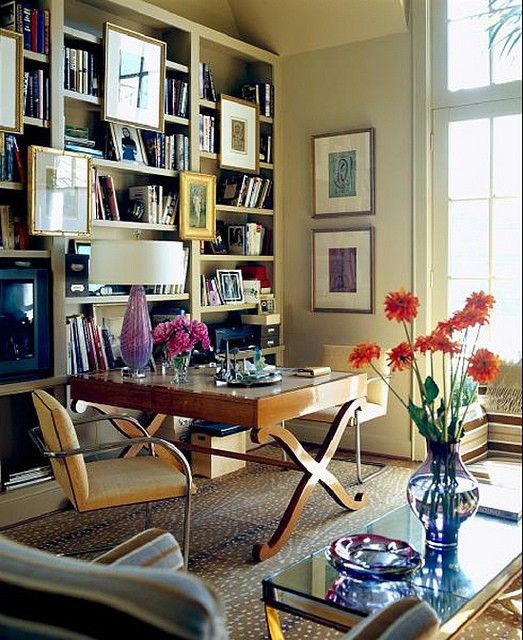 I just love the look of framed art hung directly onto a bookcase! It really adds another layer of interest, don't you think? The combination of piles of glorious books and artwork is just dreamy, and I would love to try this look in my own home office. Into the inspiration files it goes!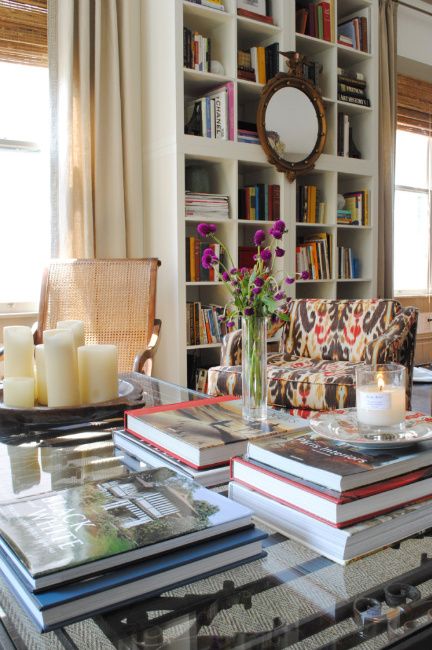 Lovely! Has anyone tried this layered look on their own bookcases or in a project? If so I'd love to hear your tips on how to secure the frames without ruining the actual bookshelf. I was thinking maybe the 3M adhesion strips may work nicely!
Hope you have a wonderful start to your new week!