I'm loving the trend of treating the bathroom as a room: placing furniture, lighting, accessories, and artwork in this space as you would any other part of your home!
Using unique design details, the bathroom no longer has to scream BATHROOM at first glance, I love that!!
Here are a few examples from the latest ads from

Kohler

that really caught my eye, they take the concept of the 'bathroom-disguised-as-a-room' to the next level!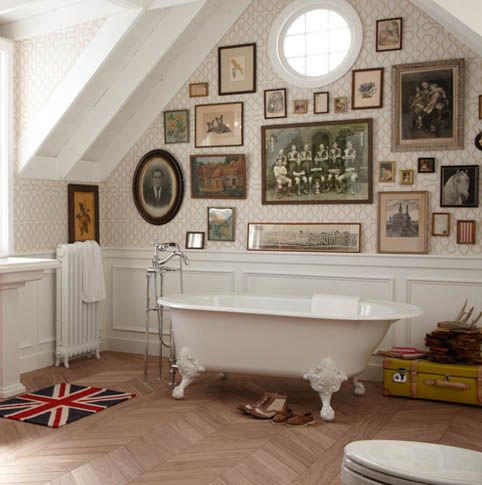 To many things to love! The chevron floor, the panelling, the gallery wall, it's all very charming. Not to mention the room is ginormous ...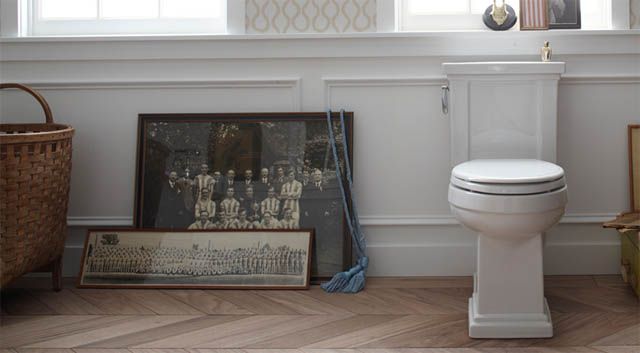 Another example, with inky blue paint on the back of the shelving, what's not to love?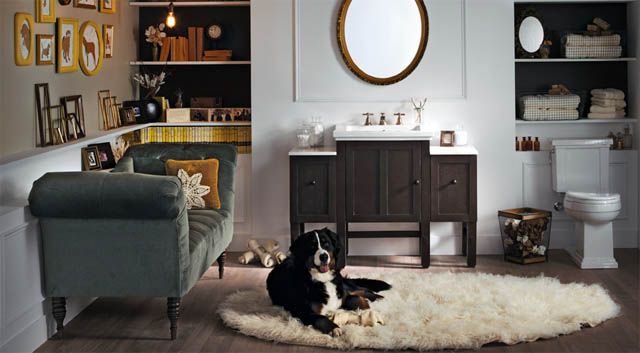 Ooh! A settee and books, lovely! Do you almost not even notice the toilet?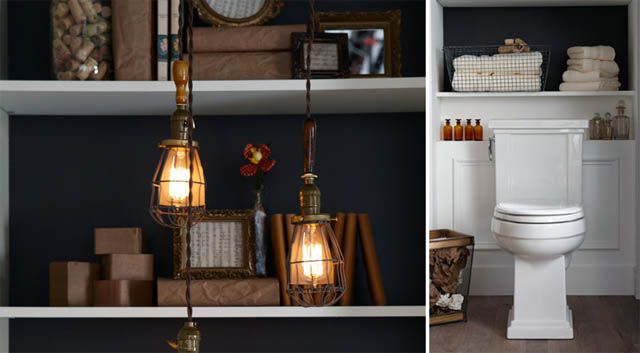 These images totally grabbed me, have you been noticing this look?