I promised you a little review of my thoughts on Deborah Needleman's latest book,

'The Perfectly Imperfect Home.'
It's a charming and informative read, and I adored all the illustrations by

Virginia Johnson

. Deborah covers a multitude of topics on how to create a luxurious, personal, & above all comfortable home. The table of contents includes topics such as nice lighting, cozifications, delicious scent, glamifications, and a bit of quirk ... intriguing right? I've already bought copies to gift!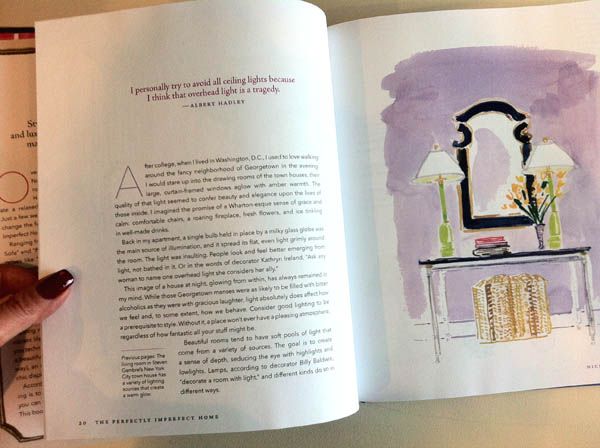 She explains that in her mind, nothing beats the soft & inviting light of a table lamp. She suggests that a lamp is the perfect decorating starting point for a vignette. And it doesn't stop at table lamps, the book gives details on choosing and placing chairs & side tables, a formula for a perfectly styled sofa, a pillow 'recipe' for the bedroom, and addresses a place for tissues, remotes & other useful things.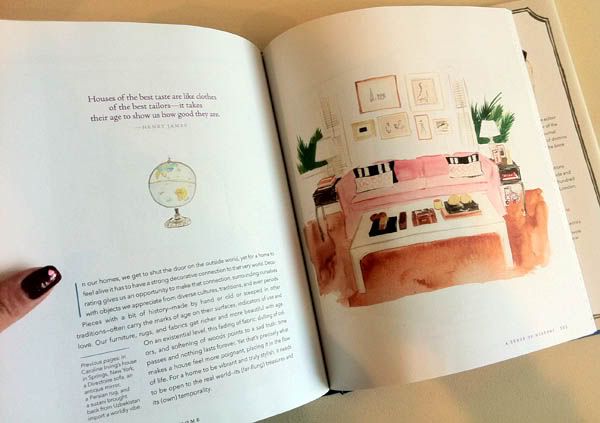 I loved some of the language used in the book - like the term 'jollifier', a sentimental object that spreads a little joy every time you cast your eye upon it.
Another tip that resonated with me: "Every room needs at least one good antique to lend it a sense of stability."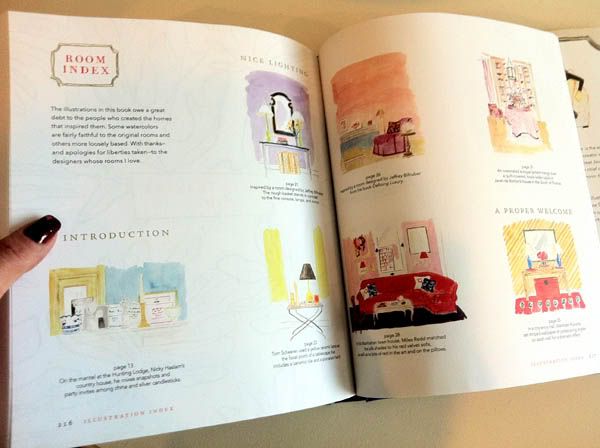 And I love that an index of all the illustrated rooms can be found in the back! The watercolors were inspired by real-life designer rooms and this is a handy reference if you'd like to hunt for the room behind the artwork.
All in all, a fabulous book choc full of tips that I would recommend! You can purchase yours

here

.
Happy Friday and happy 11-11-11!