I loved both rooms that

Sarah & Tommy

tackled this week; the master ensuite and the basement. Sarah does bathrooms well, and this was no exception! They had lots of room to play with, and included a freestanding sculptural tub, giant shower, water closet, 2 lovely re-done chairs, and a double vanity:
It's calming and dreamy isn't it? And I think it's the size of my Master bedroom! One thing I love that Sarah has been known to do in previous projects is the 'rug' look created with a border of mosaic tiles in the floor. I'd love to sport this look one day!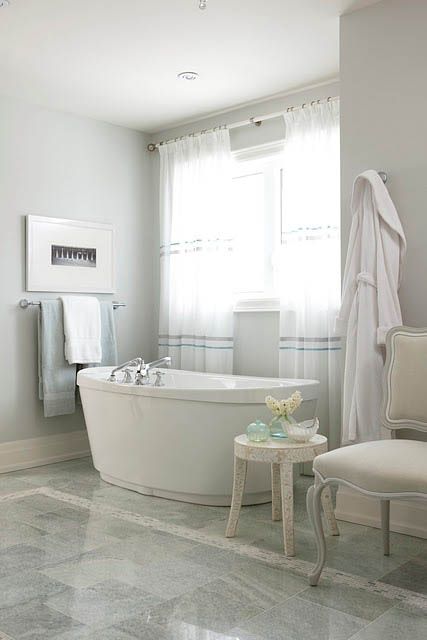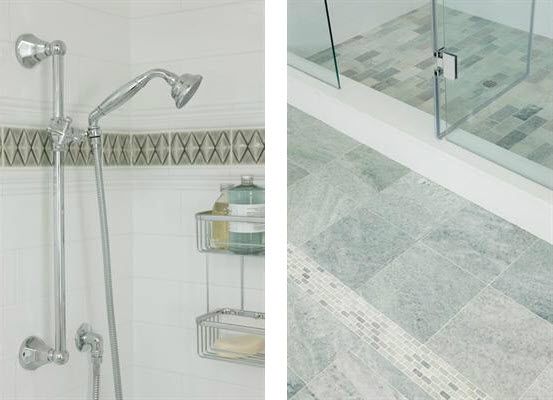 And it's all in the details, isn't it? Sarah took a simple shaker style vanity and brought the glam factor up a notch by having mirror cut to the size of each cabinet door, and topped it with a gorgeous glass knob. Great idea!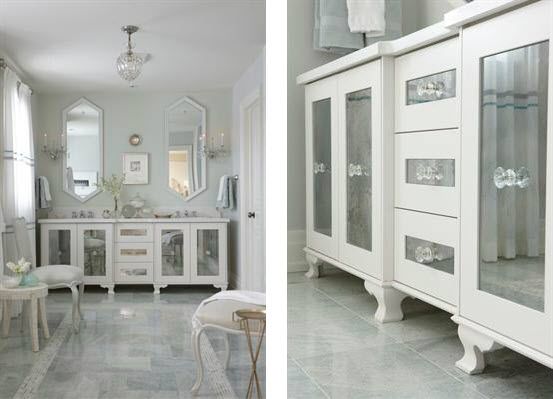 It reminded me of this lovely vanity in a bathroom designed by

Christina Murphy

, but I'll bet Sarah's was a fraction of the price: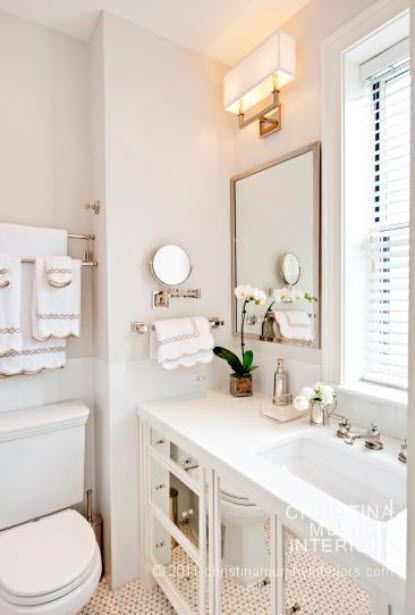 On to the bright & cozy basement, two words that wouldn't normally be used to describe a
basement!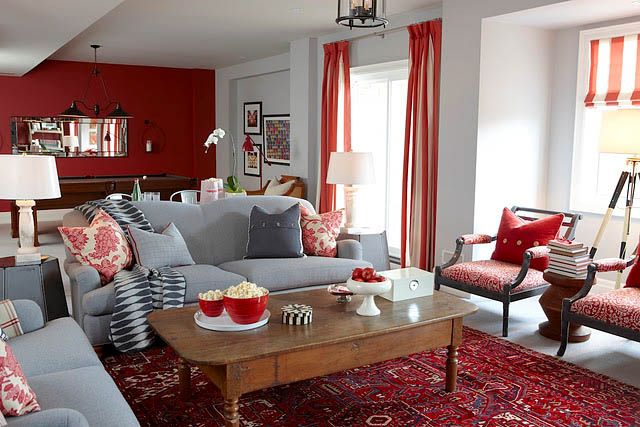 The jumping off point was the Persian rug below ($1400): lovely reds, grey and a touch of blue
.
Layering a rug over the carpet adds to the comfy cozy vibe and would definitely hold up against wear & tear more than the off white broadloom!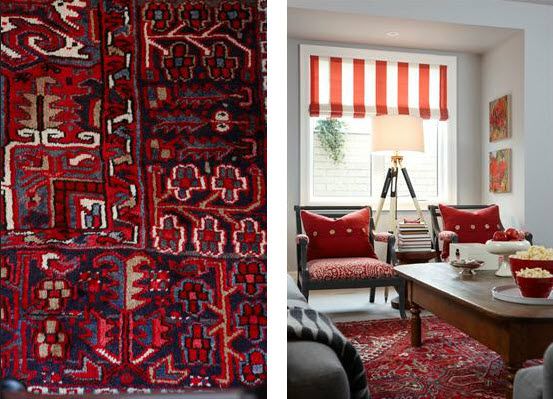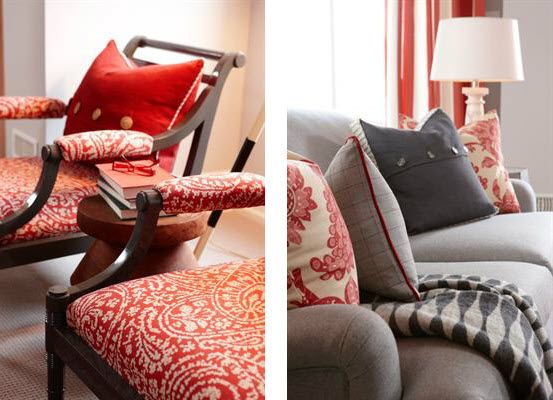 Love that grey patterened throw on the sofa, it's from
Ikea
!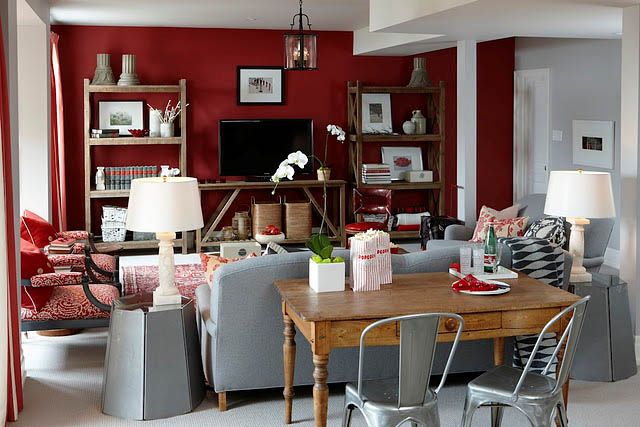 I'd hang out and watch movies here! So what did you think of this weeks rooms? Only one more week of Sarah's House 4 left!!