Happy Friday everyone! Boy the days of December are just flying by aren't they? Well, I've got a gift card for 1 can of paint that I received a while back, and it expires in a matter of days!!! I'm itching to paint something and I'm kinda having a hard time deciding what. This office/den below has been a room that has been circling in my mind for at least a month:
I just LOVE everything about it,the rug, the shelves with wood inserts, those directors chairs, and I especially LOVE those inky blue walls. Could my home office sport this look? I'm tempted to try. I was excited to come across a couple of other angles of this room:
Makes my heart flutter. Another office space with a similar feel: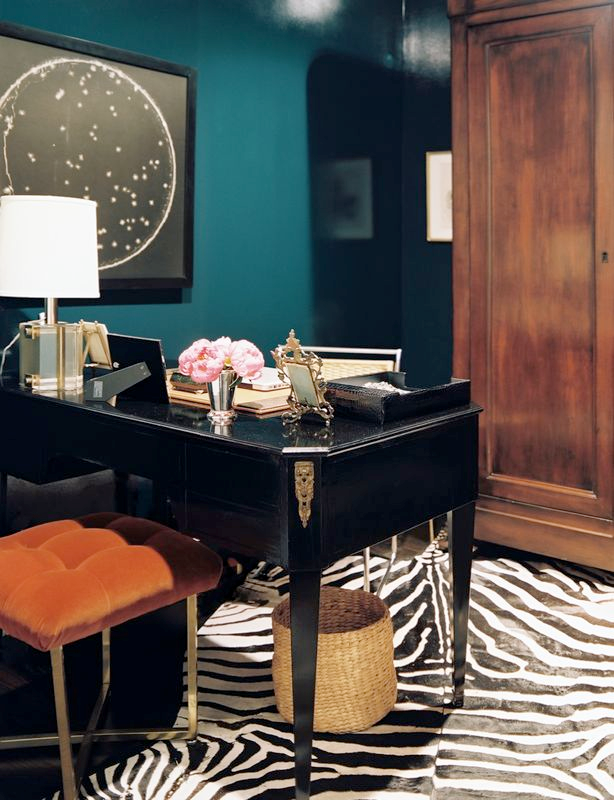 That sort of jewel-tone teal/peacock blue is to die for! What do you guys think, should I try it?