I'm in love with architectural details in a room, panelling makes me weak in the knees! But we don't have to limit our thinking to our vertical walls, what about the ceiling? In a room that lacks architectural details, consider an intricate plaster ceiling installation. Gorgeous, aren't they?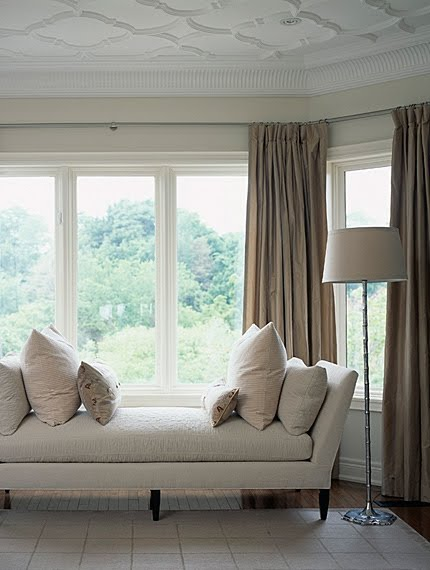 Look into the mirror below to see the full effect in the room: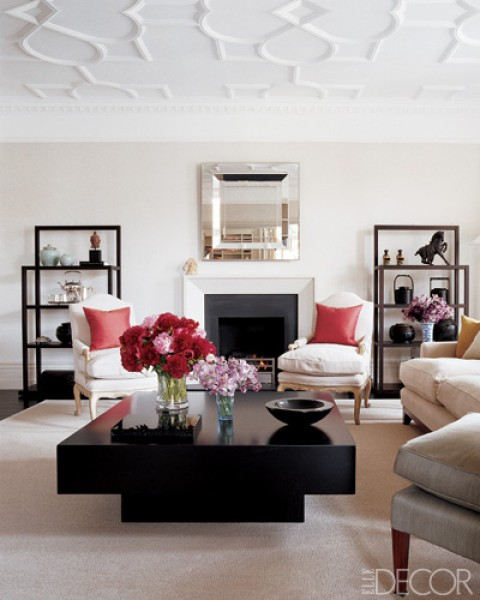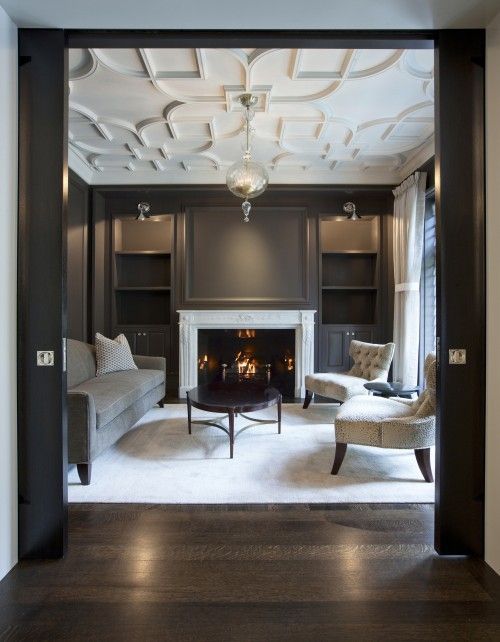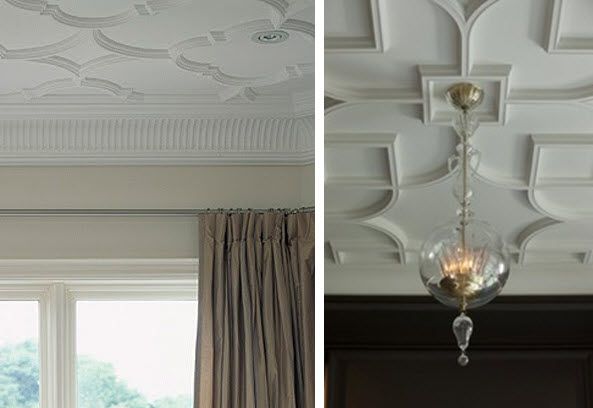 I just adore the effect of this type of delicate molding detail. Sarah Richardson called it 'wedding cake' plaster fretwork on her show, but whatever you call it, it's stunning. I'd love to have the chance to do this in a room one day!