Call it a nook, and alcove, or even a hideaway ... most houses have one somewhere. A spot with an awkward roof line or undefined use perhaps. A nook is defined as a small and out of the way location in a room, and can be a very sweet spot to do something fun and interesting! From hidden storage, to shelving, to a desk, the possibilities are endless ... but for today let's focus on pretty places to perch & lounge around ...
Or sleep, for that matter!
How about a dark and cozy feel: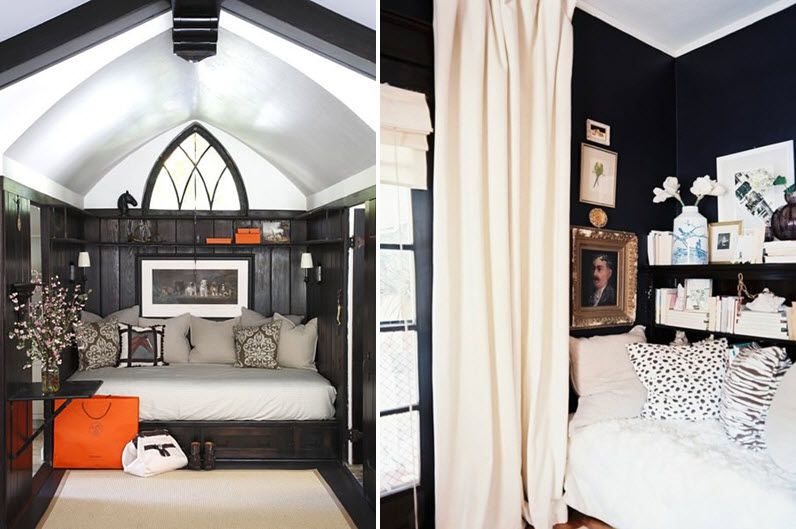 Or bright and unabashedly feminine? Yum.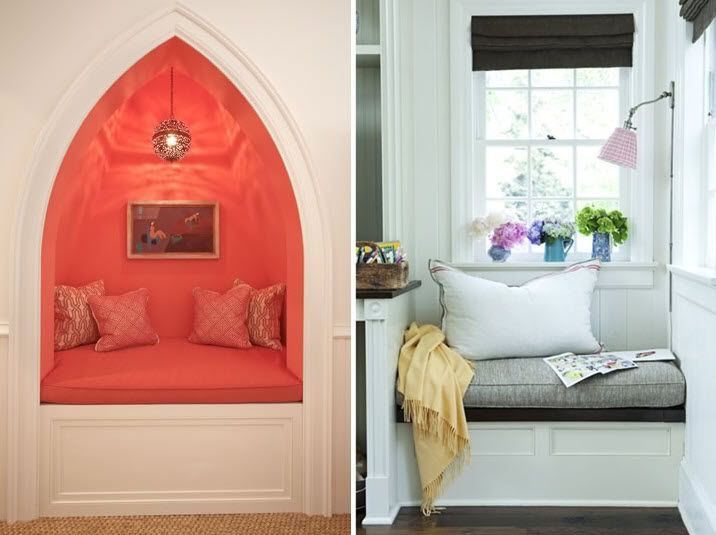 Or maybe you have just enough space to pull up a stool, or a chair and enjoy the view?
Loving these Boho-chic examples, how inviting are they!
You could even tuck a soft & restful spot right under the stairs!
Do you have an alcove in your own home? What do you have placed there?