Do you have a list of must-haves for your dream home?? I bet you do ... I do too - and boy is it long ;) I actually think I should write out a list in case I ever do get to build/renovate my dream home one day! Well, on that list is this: sconces built into bookcases. I'd love to have a dedicated den/library, and it would have to sport this look. I just adore the cozy feeling, not to mention the practicality that kind of task lighting would give!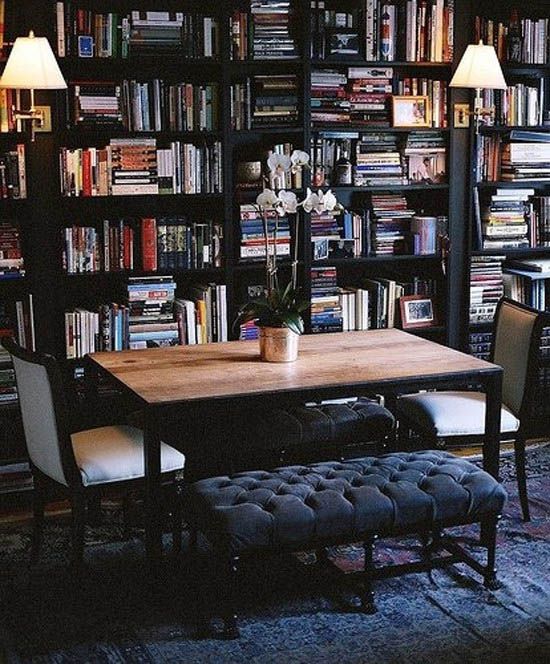 Is this detail on your list? What details are a must-have for you??
Don't forget to enter to win a designer bedding set valued up to $250 from

Bedding Style HERE!

Contest closes this Thursday at midnight EST.