I love the preppy clean look of black & white stripes outdoors!
My deck is far from ready for the season, but all of the stripy pretty below gives me inspiration to get out there and doll it up to enjoy the space all summer long ....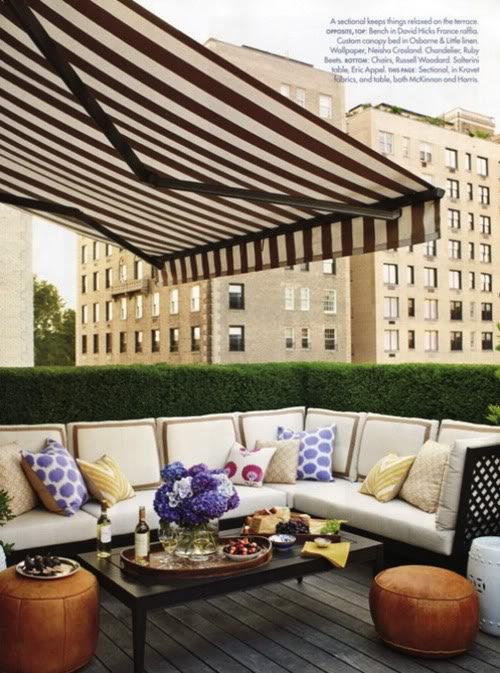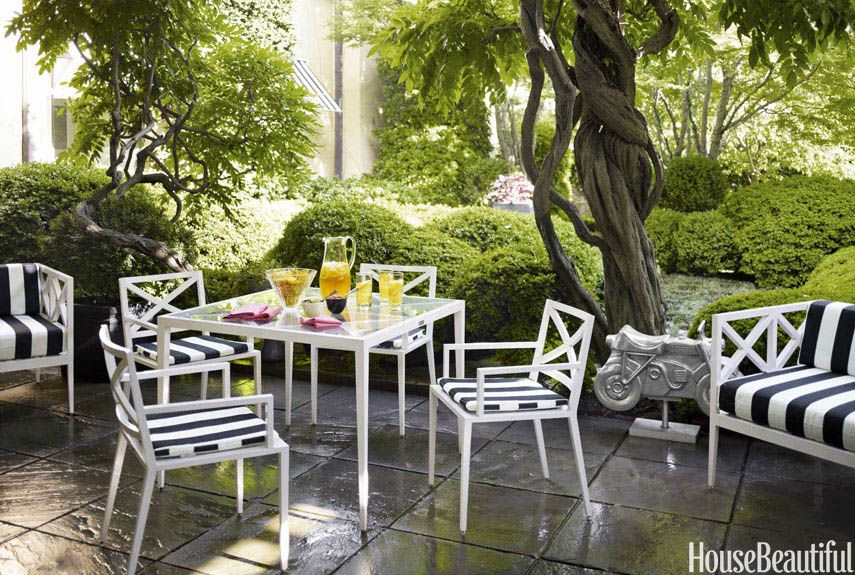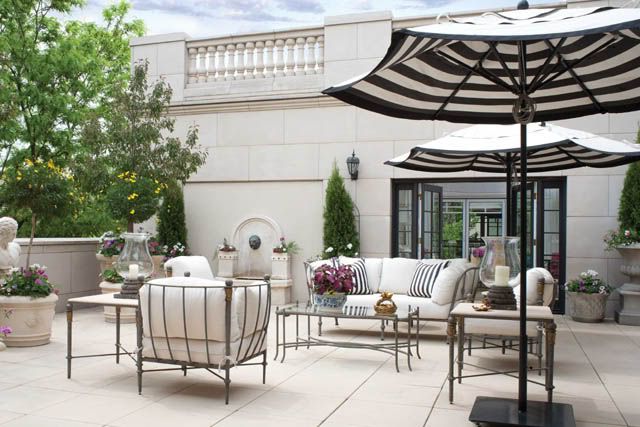 If you are on the hunt for an easy and inexpensive addition of stripes to your outdoor space, be sure to check out the
Portofino Outdoor
line from Z gallerie!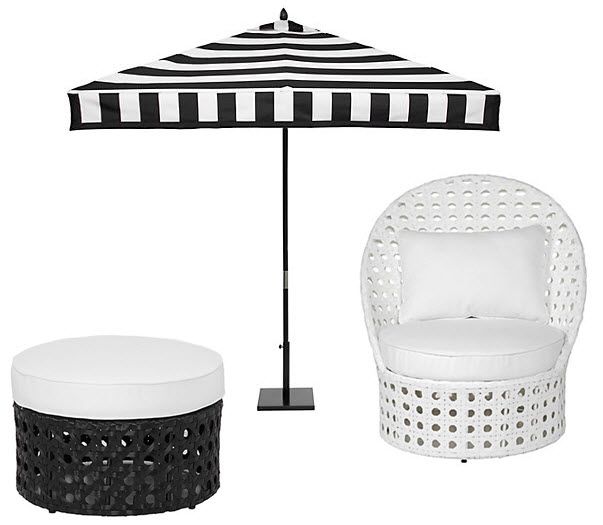 Are you starting to get your outdoor space summer-ready? Or is it still a little early where you live? I personally say bring on summer!