I've been neglecting to recap the

Sarah 101

episodes this season, and we are already 8 episodes in! Two new episodes will air tonight as well, I just love that 2 episodes air each week. So for today, here is a quick photo-gallery recap of 4 spaces I have enjoyed so far in the second season ...
Refreshed Master Bath: This space was locked in the 80's, look at that green tile! Sarah and Tommy brought it back to life with gobs of marble, tile, and a lovely mosaic motif.
BEFORE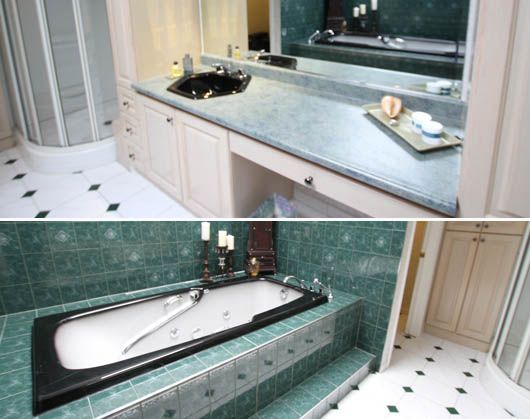 Fresh Country Kitchen: A nice & modern take on country, I loved the herringbone pattern with the subway tile, and boy is that a striking island!
Dual Purpose Den: A tiny & unusable space is made over in a big way! I loved that this space was true to Sarah's style, the furnishings and fabric are tres chic, and the color palette was right up my alley.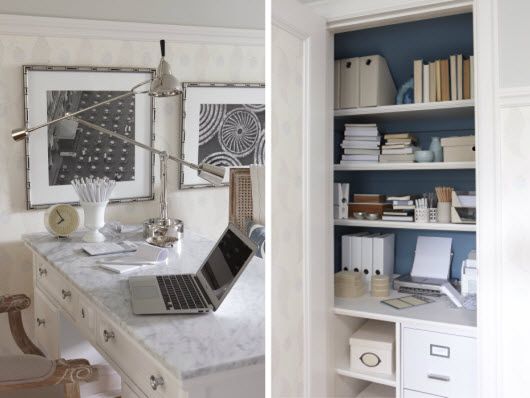 Grown up Condo: A first time homeowner gets a glam makeover with classic pieces that will easily move with her where ever she goes!! Loved all the touches of gold ...
So what do you think? Have you been watching the episodes so far?? And do you have a favorite space?