Fall is in full swing! This past Monday night, I had the first power-outage of the season at my home. So I promptly continued preparing for teaching by candle-light, it's always an adventure!
One pattern that always appeals to me for autumn is classic tartan. Most often woven in wool, tartan evokes such a sense of warmth and coziness, and I love the masculine touch as well ...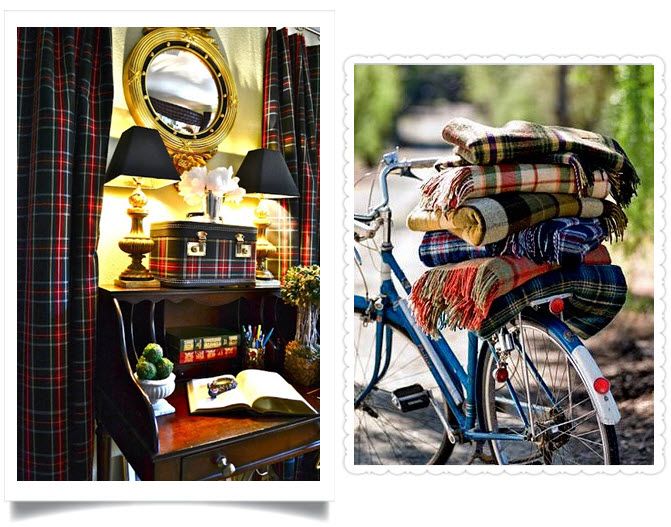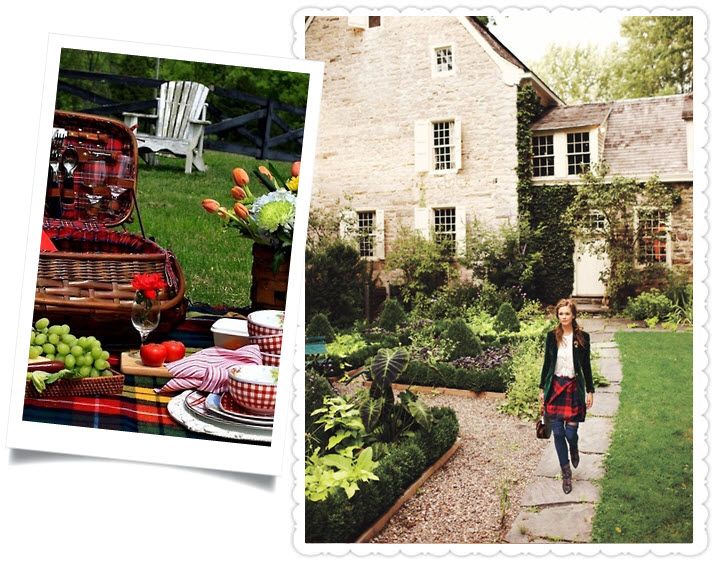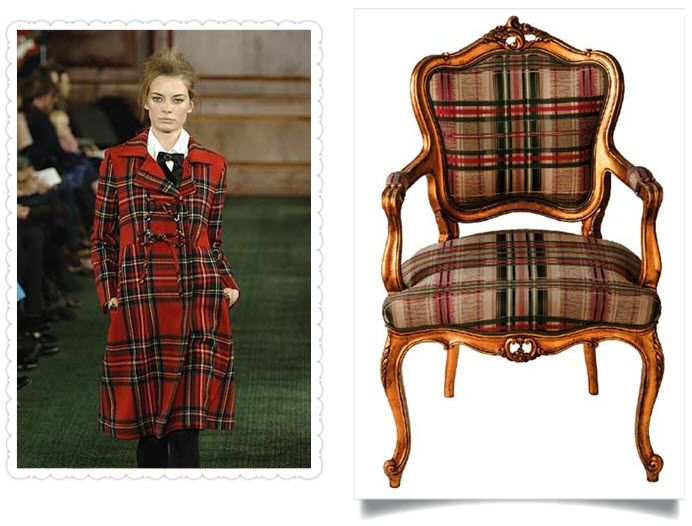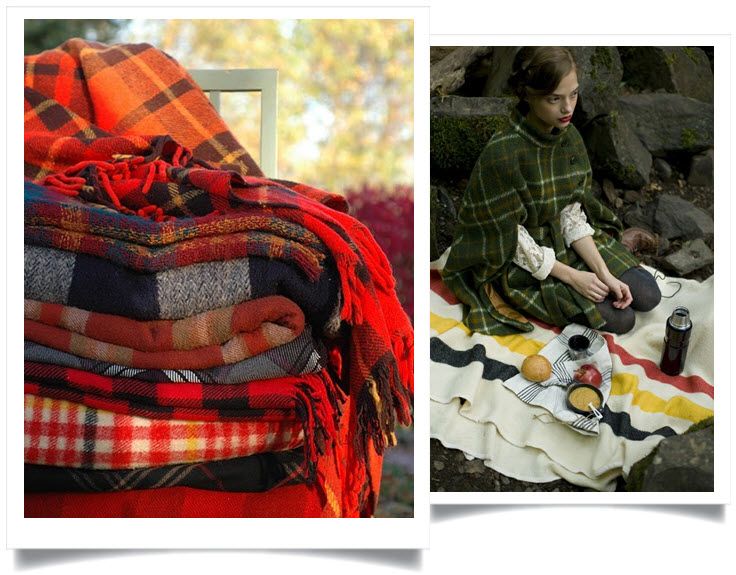 I just love the feeling these images evoke! And I think I'll have all things plaid & tartan on the brain for a while ;) Do you have touches of tartan in your home or wardrobe?