It seems I'm on a roll thinking about art this week! Inspiration #2: why not take a charming vintage piece, or even an article of clothing that is very meaningful to you, and display it by framing it! I love seeing examples of this, it really adds a layer of interest to a room and seems to tell a story: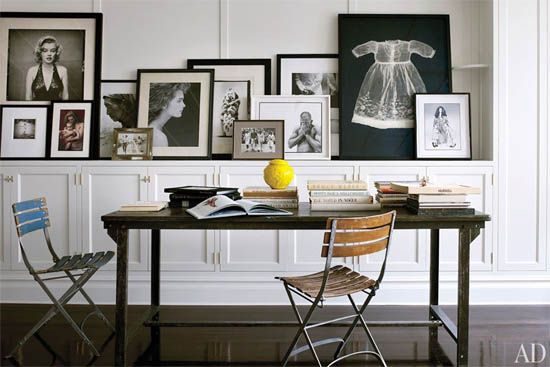 A delicate dress against a black backdrop in Brooke Shields home via
AD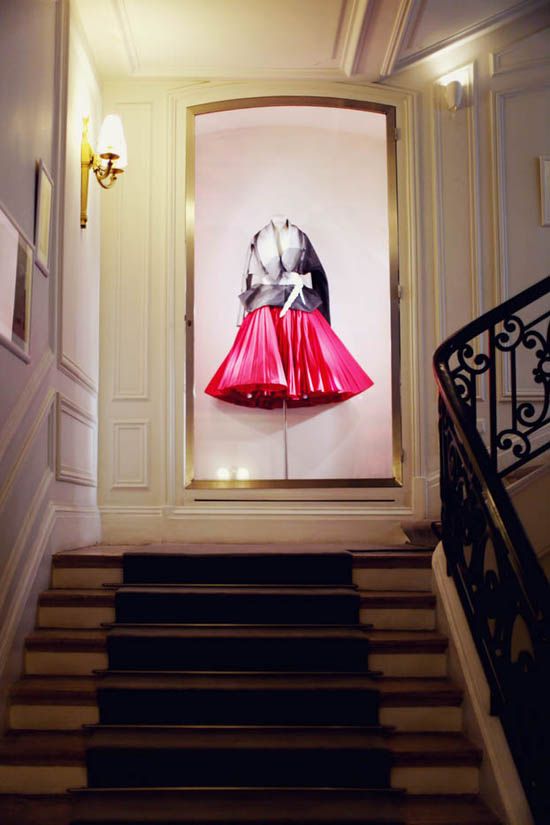 Have you, or would you display an article of clothing this way? I think it can be done in a very chic and simple way, and it's a great way to preserve something special. And talk about a conversation starter!