I'm falling in love with the full circle skirt, and I particulary love that they can be dressed for spring or for fall. For the current weather, I think I'll be throwing on a pair of thick tights! Whether in a solid or pattern, I'm going to be on the hunt for one of these beauties.
Once again I'm definitely crushing on Olivia Palermo's style, I adore the pairing of a simple black turtle neck with a silky full skirt pictured above. I'm going to attempt to pull this look off this fall!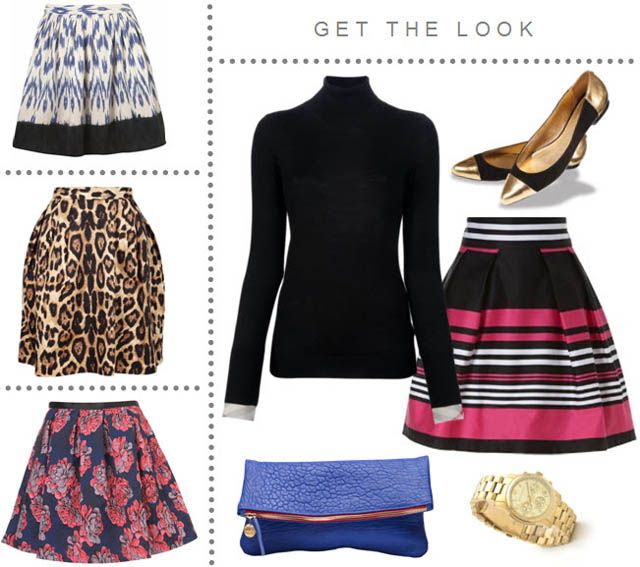 Would you sport this look? Any full circle skirts you think I should check out??