Happy Monday, and to my Canadian and US readers happy holiday Monday!
Well, being as Christmas-crazy as I am, the decorating has officially begun around here :) I was totally inspired by the simple Christmas decor in the home of interior designer
Ingrid Oomen
featured in the December issue of
House & Home
. Love the calm palette in her entire home!
Ingrid used branches dressed with ornaments and simple greenery like handsome potted boxwoods to create a festive mood: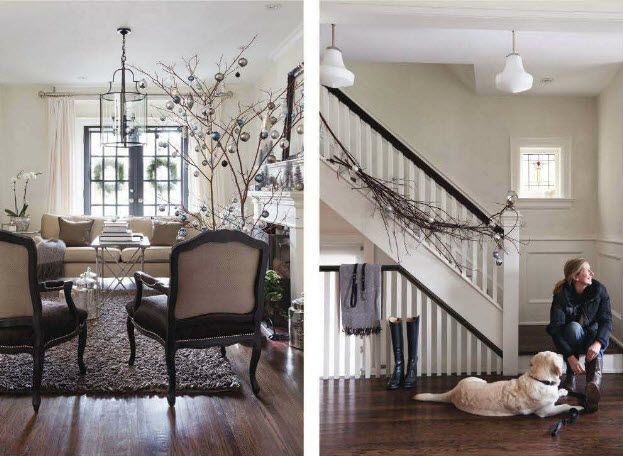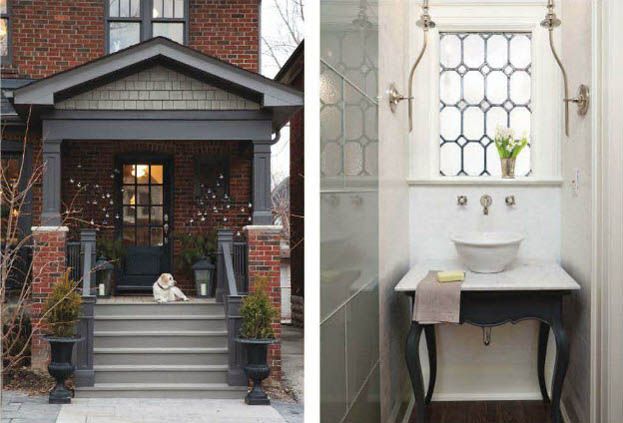 Aahhhh, what I wouldn't give for those amazing black french doors off of my own kitchen! And I had wished to do a wall of subway tile just like the one below if I could have afforded it at the time ...
Love it! Here's a question; does seeing Christmas stuff barely mid-November get you excited or drive you crazy? I myself am definitely of the former group ;)