Happy new week friends!
Are you excited about the time change? It's always tough to lose an hour BUT I love the hope of spring, and coming home from work in the daylight! My mind has begun to turn to all things outdoors, and as I look through my pinboards I've realized I'm drawn to very specific spaces. I seem to pin photos of very manicured lanscaping, often bilaterally symmetrical, and almost ALWAYS involving boxwood hedging and white hydrangeas. LOVE! Those limelight hydrangeas really get my heart singing: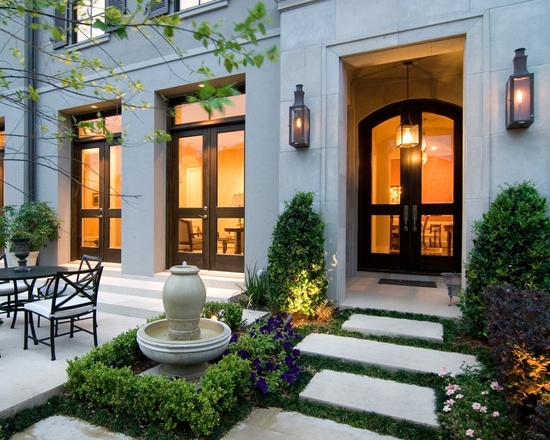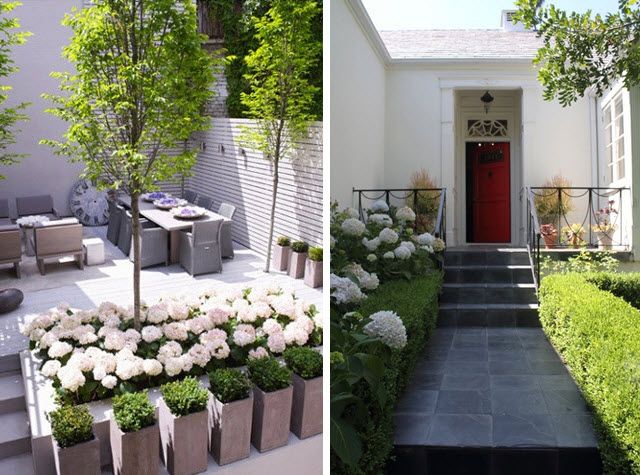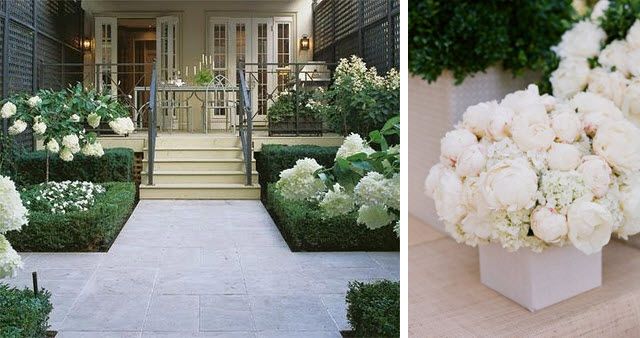 Love it! And it goes to show, you don't need a huge amount of space to make things beautiful. Are you starting to daydream about getting outdoors? What are you drawn to, perfectly manicured landscaping or english gardens that roam natural & free?