Happy weekend! Hope all is well with you, I just wanted to pop in and welcome a new month. Spring is in sight everybody, and I for one, simply cannot wait ... bring on the beautiful Vancouver cherry blossoms!!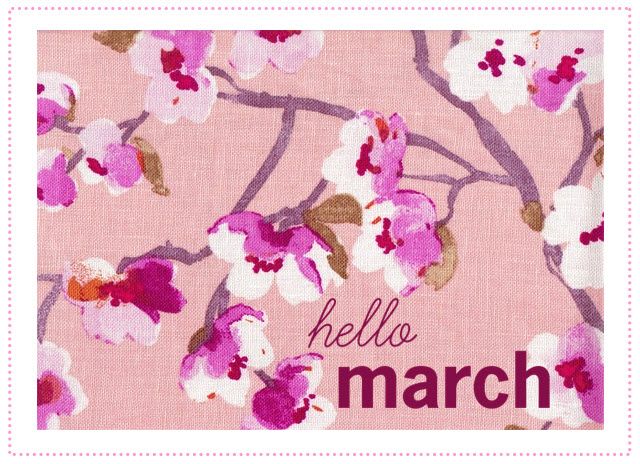 The fabric I used to create a background in the above graphic is gorgeous isn't it? Get this, it's 100% linen and only $29.95 a yard from

Tonic Living

. Run, don't walk!
Oh, and it was this little cutie's b-day recently ... Yoki turned 1! Time flies.
She was extremely unimpressed with us trying to put a birthday hat on her head. But cookies made up for it ;)