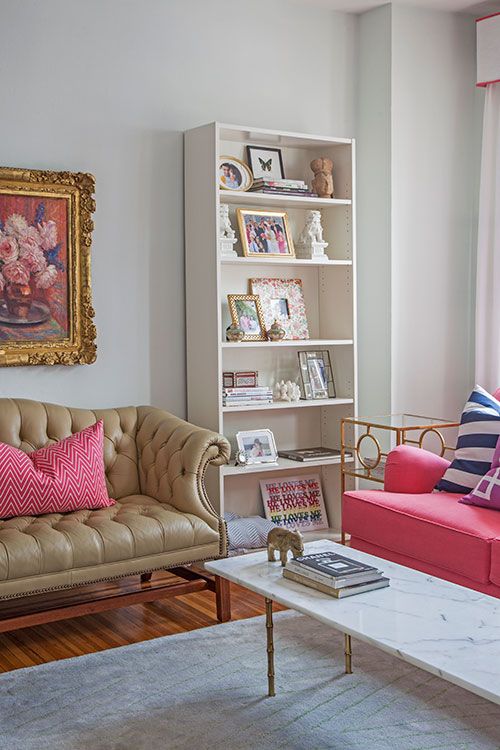 Lately I'm being particularly drawn to images of living rooms with marble coffee tables. I adore the look of marble, the way it brightens a space, and in our current home it isn't gonna happen in our kitchen or bathrooms! So I'm thinking about adding a small dose through a table: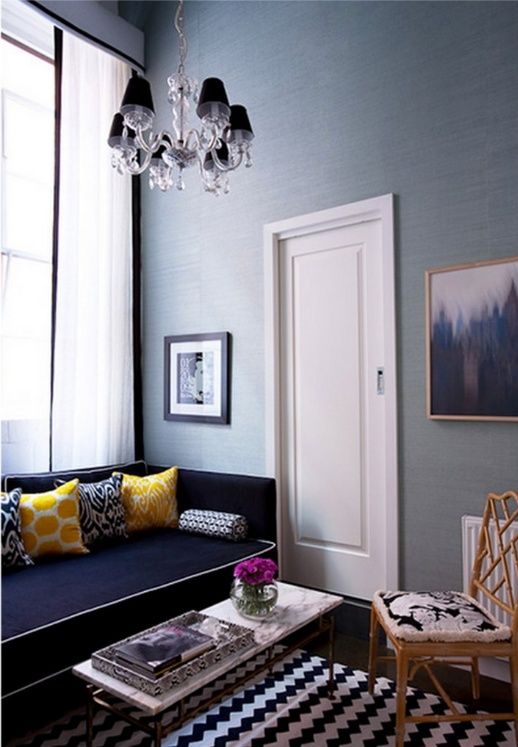 Now please correct me if I'm wrong, but with a bit of research I'm seeming to find that there aren't a ton of options out there! Here are a few beautiful ones I came across:
The catch is I don't have a huge budget for a new table, and honestly our current table is a great size, shape & in good condition. That CB2 table above (#2) for $329 is a steal, BUT the dimensions are all wrong for our room and our needs, it's pretty low and small. So my wheels are turning, should I add a piece of marble to my existing table? It would be something like this:
What do you think? I'm going to get a quote on a piece of marble and see if it's worth it. It would probably be a more economic option than a whole new table. Any experiences with adding marble to an existing piece? I'd love to hear your thoughts!