One of my most favorite foyer looks is the classic round entry table. Where there is room for one, it gives such a grand and beautiful look. I'd top mine with piles of books and a giant blue & white pot filled with orchids. Yum.
Here's a round up of some of my favs that I have saved: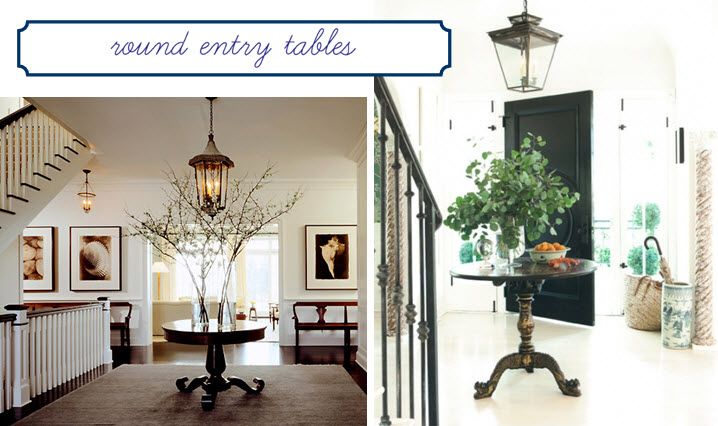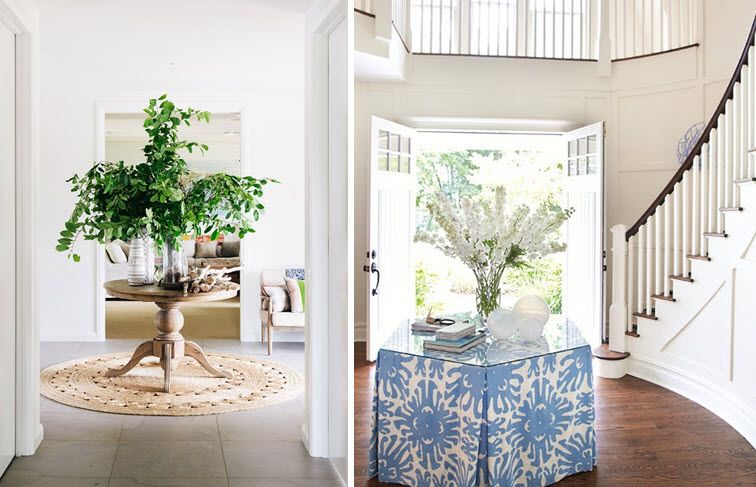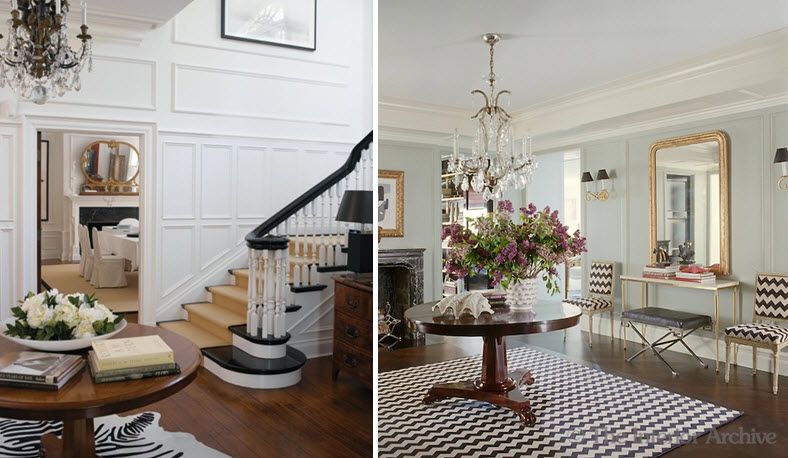 And it doesn't have to be in a MASSIVE entryway - designer Jennifer Dyer accomplished the look with a petit table in her bungalow entry:
This entryway look is on my dream home must-have list, is it on yours?