Hi everyone! Happy weekend :)
Just quickly checking in with a shameless plug today ... you see my brother Andrew entered his beautiful song and video into a local talent competition, and he's a handful of votes behind first place (**UPDATE: if you are reading this on Sunday afternoon he is about 250 votes away from 1st place!), he actually has a chance to win! The prize is a chance to be the opening act at a local concert here in Vancouver, which I'm sure you understand is a big deal for young artists!
I thought, who better to ask for help than all of you? The best part is it is SUPER simply to vote, it's literally a box you click on beside his name (Andrew Marcus), that's IT. No signing up or liking a page or anything.
Go HERE
to vote if you'd like to support him, everyone can vote ONCE A DAY!
And in case you are curious you can click on the image below to actually view his video, it's visually beautiful, and the words and meaning behind the song are so much more. I've actually shared it on the blog a while back; the lyrics describe our conversation with God, and the perfect plans He has for our life.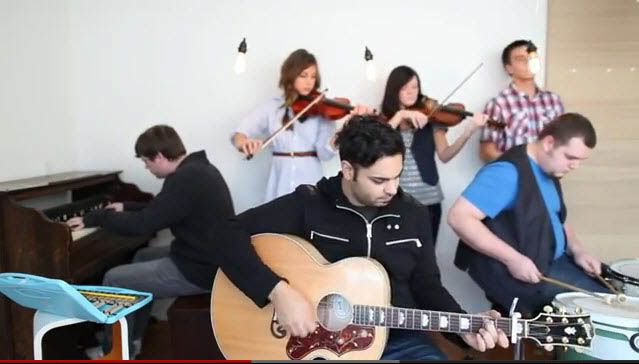 A huge thank you for your help and support!!