The kitchen below actually had me drooling; it's the timeless architectural details that really sing! And that floor. Enough said.
My dream kitchen would definitely have a mix of white and wood like this. I love an island that looks like a piece of furniture. Another dream - to have a banquette!
The built-in sconces, the black & white toile pillows, the plate wall - should I go on?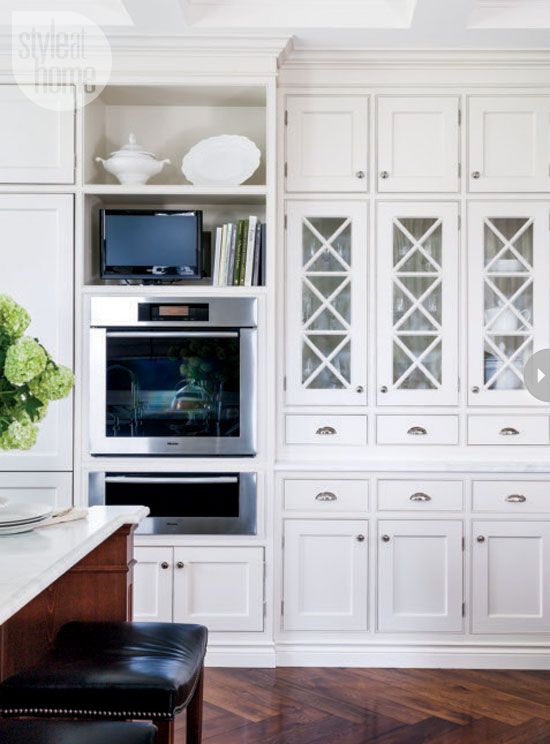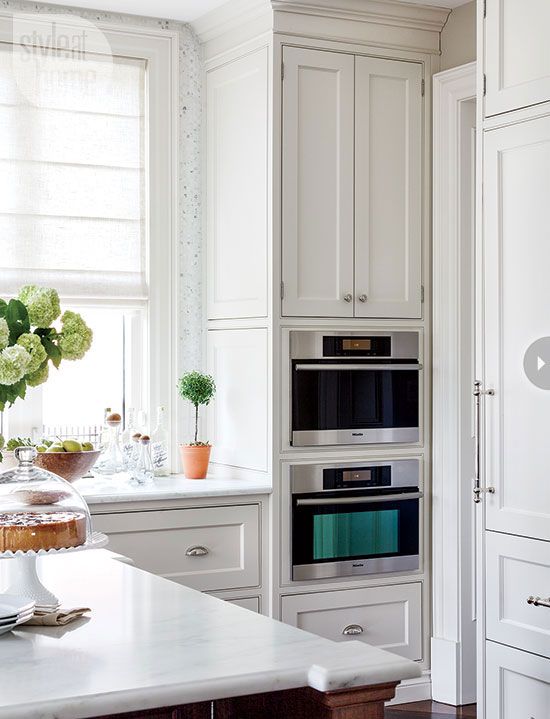 Now THAT is a kitchen. Definitely tucking that one in my dream home file.