Happy new week everyone! Hope you had a great first weekend of October; and here in Canada our countdown is on for the upcoming Thanksgiving weekend!! I can just taste my Dad's famous stuffing already ;)
A few random musings to start off your new week -
1. J C R E W S A L E
Run don't walk - there is a sale on many of the women's new arrivals at
J.Crew
! I just received this

lambswool zip sweater

(25% off with the code SOSWEET), and I paired it with a plaid shirt for a cozy fall look.
They've got 40% off sale items as well!
2. C U R R E N T M U S I C M U S I N G S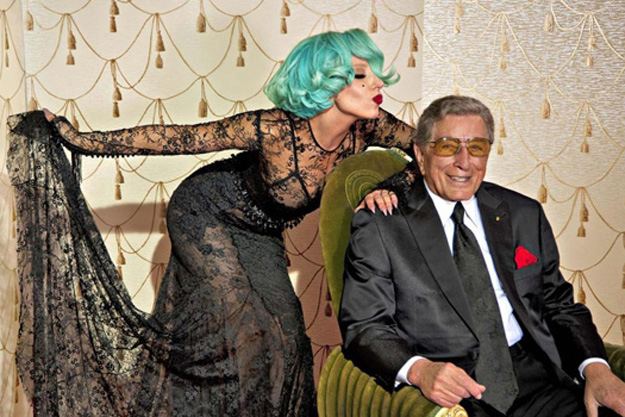 I am quickly becoming obsessed with the new album 'Cheek to Cheek,' by the ultimate odd-couple Tony Bennett and Lady Gaga. After their hit single 'The Lady is a Tramp,' in 2011, they wisely decided to pair up again, and this time for a whole album (lucky us!

click

below to have a listen):
And another song I've been in love with for probably more than a year -

Oceans

by Hillsong United. This is a powerful song asking God to build and strengthen our faith beyond our imagination, it's beautifully written & executed:
3. O U R A U T U M N T A B L E S C A P E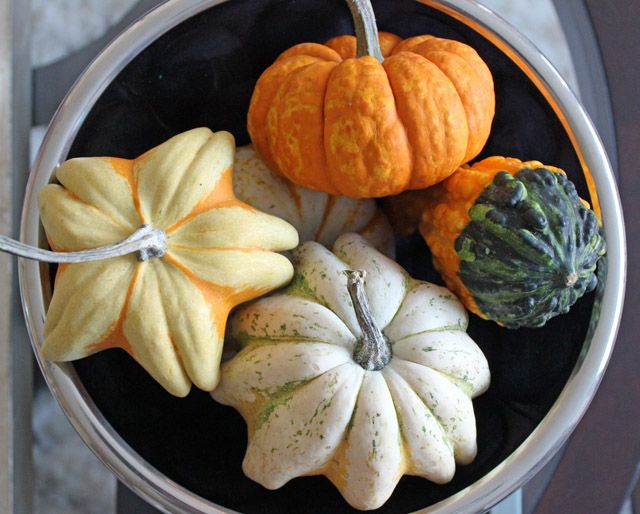 I picked up a few fabulously whimsical gourds for our autumn tablescape last week at a new market in our neighbourhood. There seems to be WAY more variety of shapes and colors this year!
4. L O V E L O C K S I N P A R I S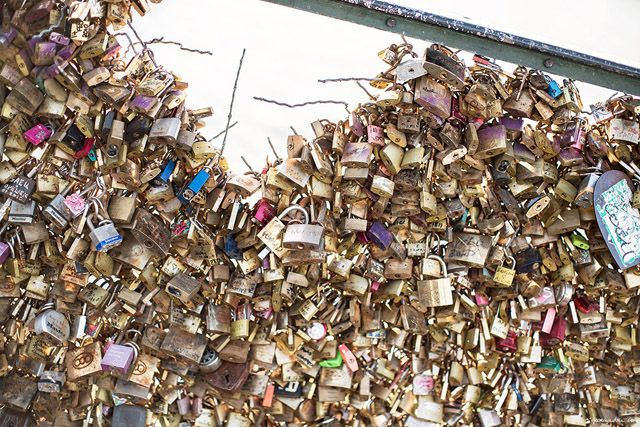 Have you heard the sad news about the love locks bridge in Paris? The weight of the locks is weighing the bridge down - so much so that part of the bridge began to collapse inwards last Sunday. This will mean the locks will be permanently removed. Here's hoping that they will display them elsewhere to preserve them. Did you leave a lock on this infamous bridge?
5. I P H O N E 6 P L U S R E V I E W
Last but not least, I've made the BIG switch - literally. I received my iPhone 6Plus last week and although the size is taking a bit of getting used to, I love it. There is a lot of controversy surrounding the new phone, but rest assured that the 'Bendgate' scandal has almost disappeared - all in all only a handful of people have found that the phone actually bent in their pockets. And considering we are generally carrying it around in a purse, the problem is really non-existent. I love the large screen display and of course the optical lens on the camera (not available on the iPhone 6). I think if you are not using your phone to talk on very often, but instead you text/use it as a camera, this is a good fit for you. I give this phone a two thumbs up! Hope that info helps if you are considering making the big switch :)
Hope your week is off to a fantastic start everyone!