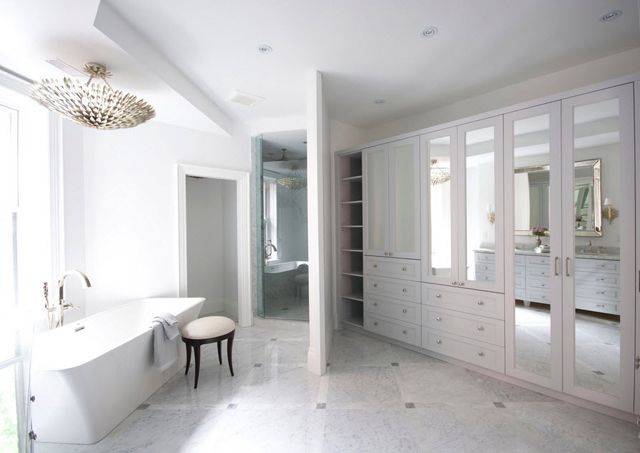 Today I'm sharing one of my all-time favorite designer's work with you, and particularly the fabulous
bathroom
designs of
Meredith Heron
. This Toronto-based interior designer has truly mastered the art of intuitive glamour in all of her work, and I think you will immediately agree that the bathrooms below capture her talent perfectly. I adore some of the key elements Meredith employs to create a stunning bathroom space.

First example; she expertly adds texture, depth, and interest by utilizing millwork, grasscloth, and pattern through wallpaper & fabric.Whether it's floor-to-ceiling deep, luscious navy, or half the wall panelled in a tailored onyx, anchoring the room in decadent darks lends to an air of sophistication: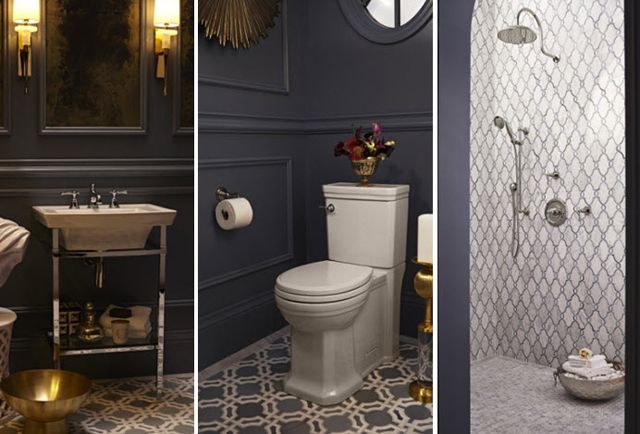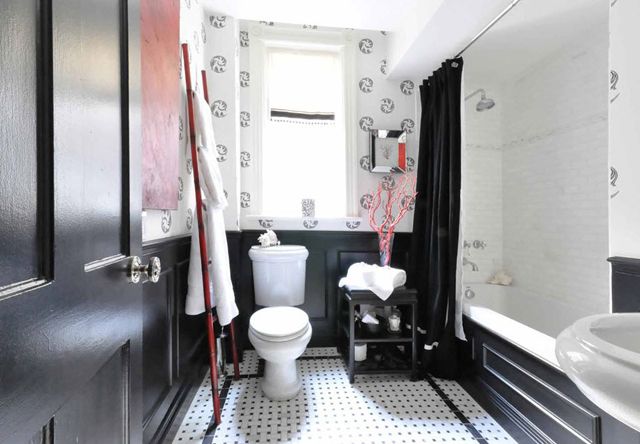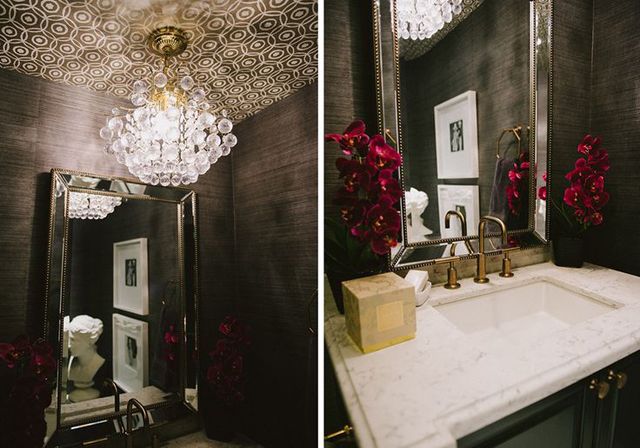 How about warm metal fixtures? I'm so thankful to see brass & other warm metals still going strong. Whether it's through light fixtures, hardware, faucets, or mirrors, Meredith knows how to pick pieces that become absolute showstoppers in the space!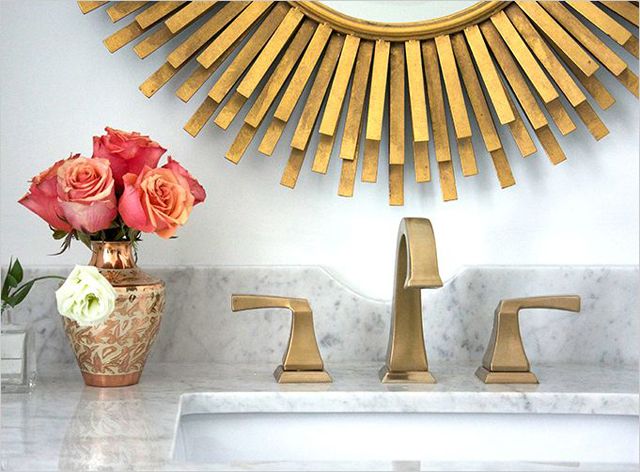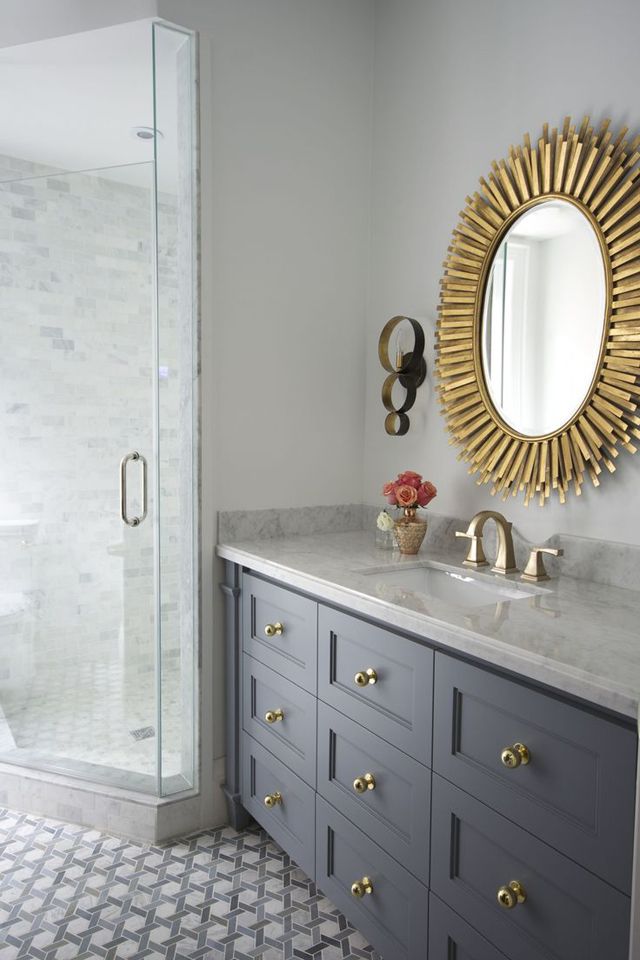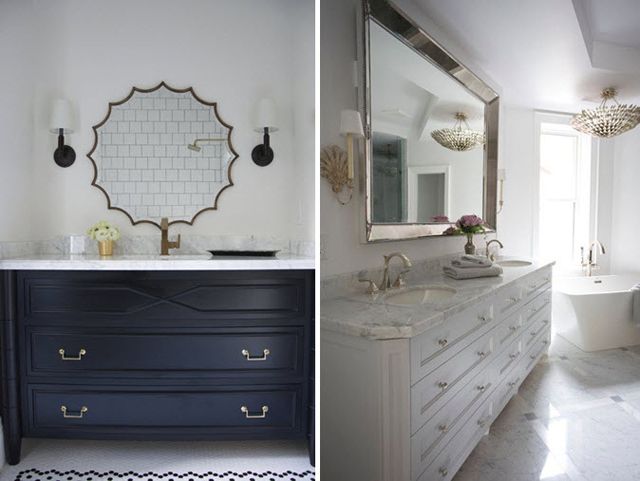 It's quite easy to see that Meredith also has mixing tile patterns & textures down pat. She knows how to play with scale and perspective so that 5 or more tile types are seamlessly combined and your eye rests easily on the overall space. Stunning effect, isn't it?