Can you believe it? 2016 is coming to a close in a matter of days - and I've been on the lookout for all of the interior design trend reports that have been cropping up. I really enjoyed the list included in the January 2017 issue of
House & Home
magazine, as well as select tips included in
this
Houstonia article. Here's my take after a bit of reading, and a whole lot of inspiration through my favorite designers instagram accounts.
1.
Dark & Earthy Paint Colors
- I think we will see moody deep tones in more than just the 'den' or reading room. Perhaps we are seeking more comfort? Whatever the reason I'm loving the look. Pantone announced last week that Greenery is the go-to for 2017; I'd like to predict that the mossy and forest greens will beat out the bright springy tones.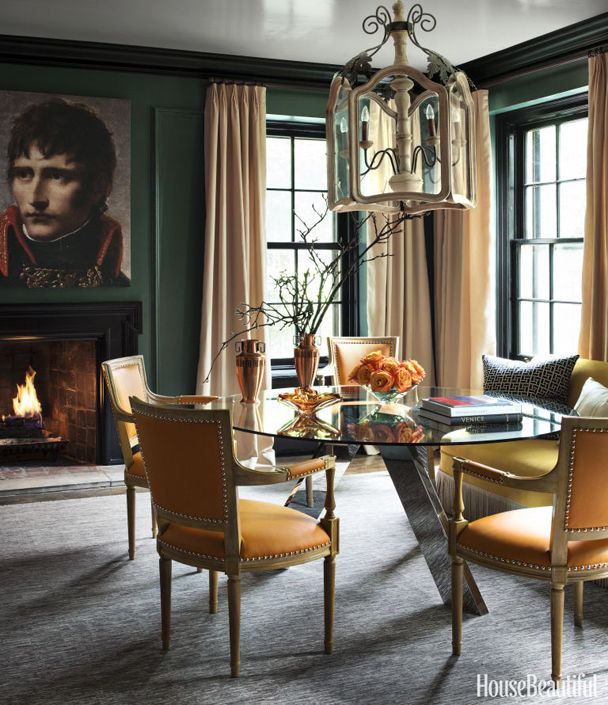 2.
Color combination
- Speaking of greens, perhaps my favorite combination I've started to see more and more is blue & green. It's perfectly preppy and considering blue has been a mainstay for so long, I think this one will be an easy winner.
3.
Mural wallpaper as art
- I love this one! The watercolor wallpaper from Phillip Jeffries below is perfection, and many new lines of wallpapers are coming up with such pretty mural-style papers.
4.
Natural stone in all it's colors
- it's so exciting to see my favorite designers push the envelope and utilize such stunning natural materials that go well beyond our regular Calcutta's & Carrera's. Just look at the purples in that fish scale stone
Meredith Heron
is currently using!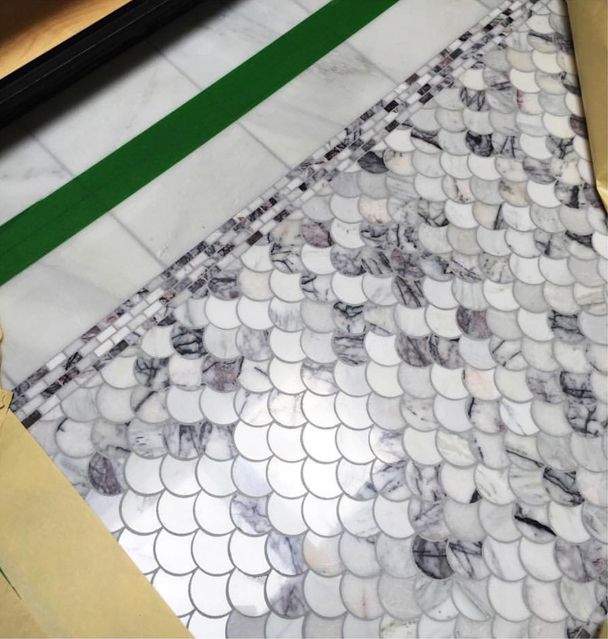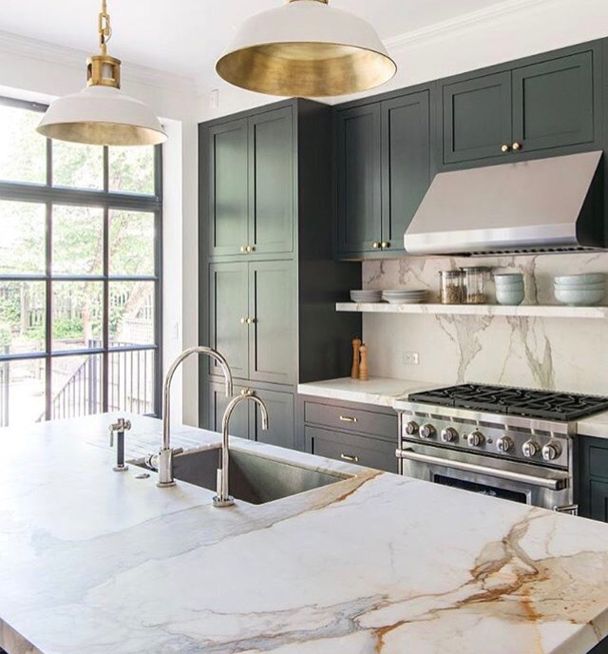 5.
Oversized parquet
- what a perfect foundation for any room. There's nothing that says Parisian-chic any more that this:
What do you think, are you loving these trends as much as I am? Any others you predict? I'd love to hear!