Happy Friday all! Ready for the weekend? I've been running around like crazy getting ready for this weekend's IDSWest show in Vancouver & our Canadian Design Blogger's West event tomorrow! I attended the Opening Night party last night and it was a blast, lots of yummy design sneak peeks that I will share with you next week :) If you are in Vancouver I would highly recommend you check out IDSWest 2012, it's a great show this year!
Now that it is the last weekend of September, my mind is starting to shift to October-ish thoughts. Last year I had fun carving pumpkins, but this year I'm thinking PAINT! Here are some of the images that have my wheels turning:
1. Love these fun colors & the gold stems:
2. Or how about gold-leafing the whole thing??
3. Black matte spray-paint is a classy take on creepy ...
4. Use a painted pumpkin as a flower pot!!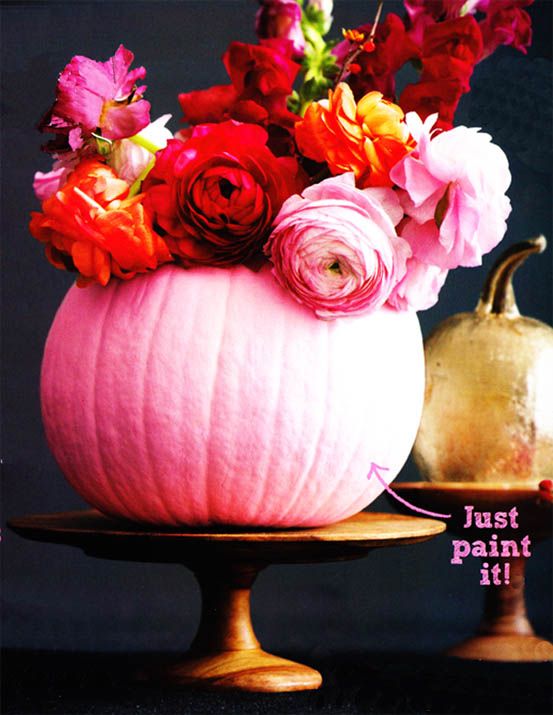 5. Chalk paint! It's got a similar effect to the matte spray paint, but it can be brushed on. And I adore the soft colors grouped here:
6. Intricate details painted on, so pretty & feminine!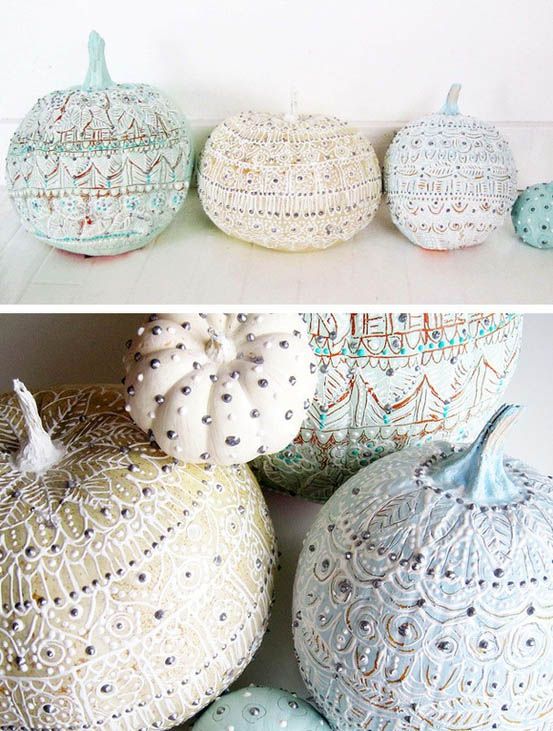 I'll definitely post whatever it is I end up doing with pumpkins this season! Do you have any October decor inspiration your looking forward to trying?