Ok, ok ... I had to sneak a picture of the cute little guy in here to entice you over :) Am I turning into one of those parents that just wants to show off photos of their child at every waking chance? Well, I am happy to report that his nursery is finally being pulled together!
Here's a little reminder of the space I have planned, we've so far installed the gorgeous Bamboo Lantern in brilliant gold from
Shades of Light,
and the stunning Fornasetti Nuvolette wallcovering that I had been drooling over from
DecoratorsBest
!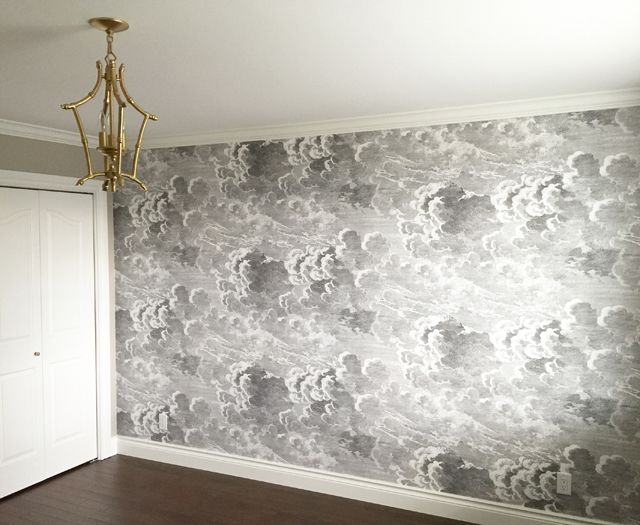 It's finally time for furnishings! Follow along with the progress sneak peeks on
instagram
, much more to come soon. Truth though? He's so little I'm almost afraid to put him in the giant room all by himself! Funny how becoming a mom will do those things to you! :)