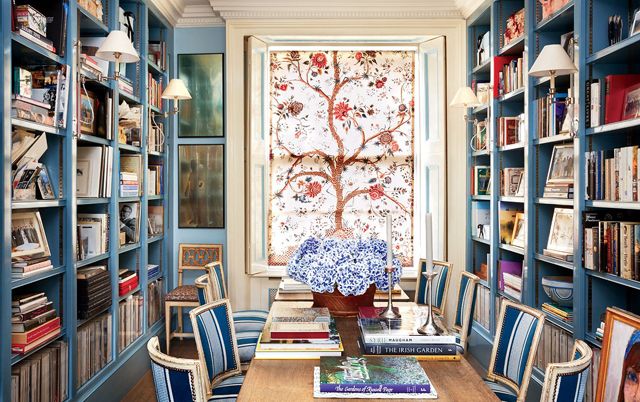 The dining room above stopped me in my tracks. The blue built-ins complete with sconces, the gorgeous chairs and long table ... and the BOOKS. Oh the books! It's a mash up of so many of my favourite things together in one space. I blogged about this
WAY back
in 2012, and 4 years later, the library-dining-room is still my favourite double duty space. I would 100% do this if my home had the room for it. It's luxe, it's interesting, and it's cozy. What a conversation-starter at your dinner parties!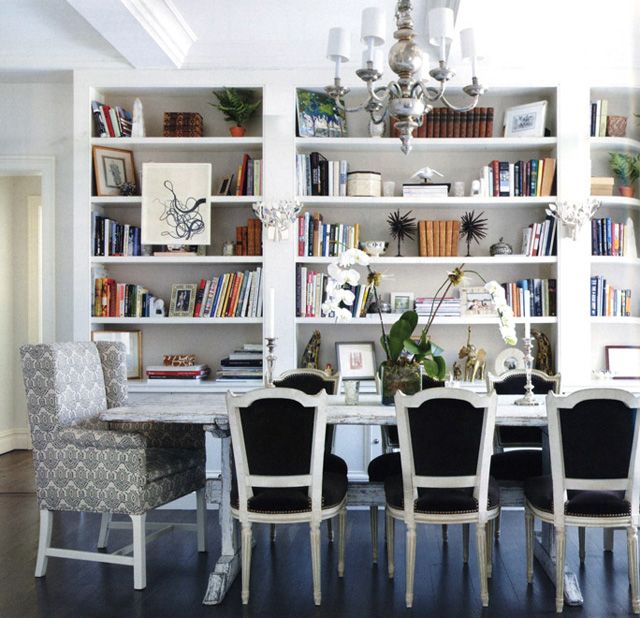 I love that this concept can take on a very formal and traditional feel, or a very contemporary and clean look. Here are some examples of that (and everything in between!):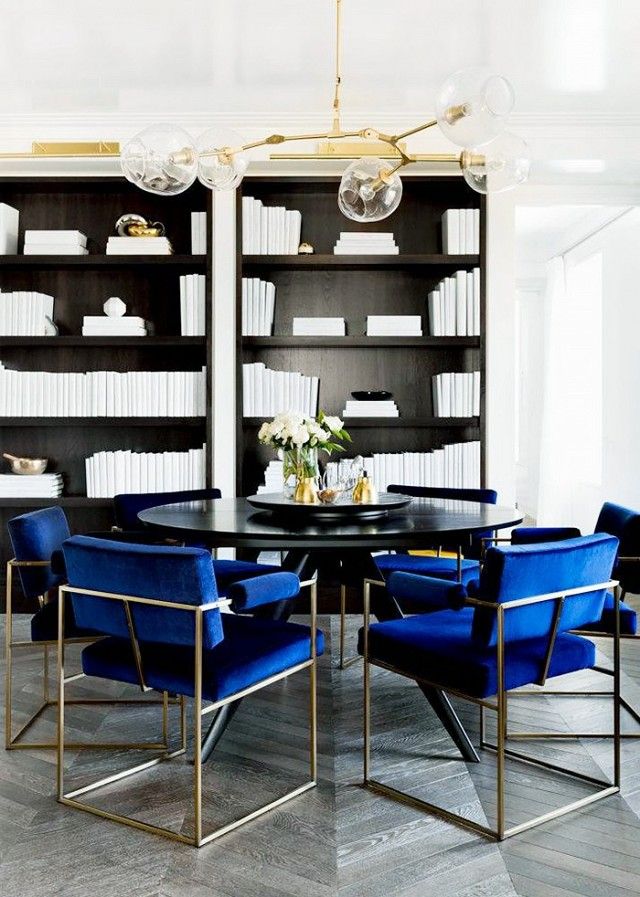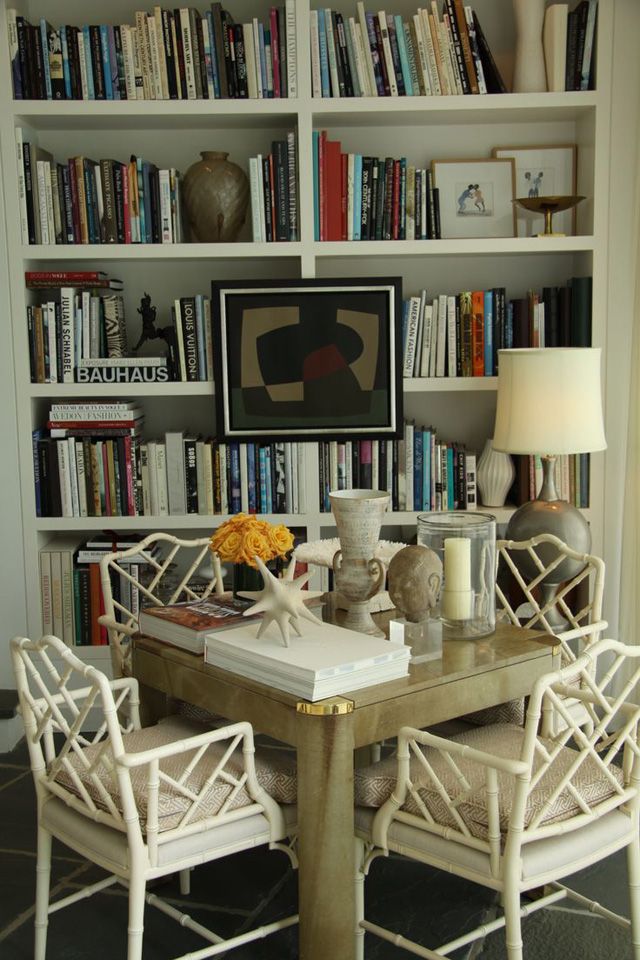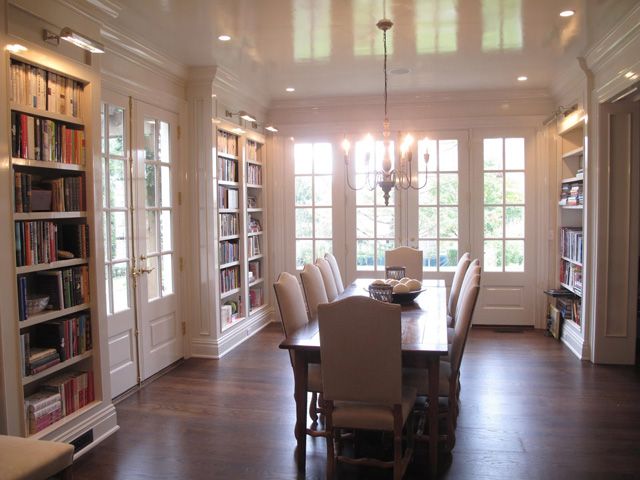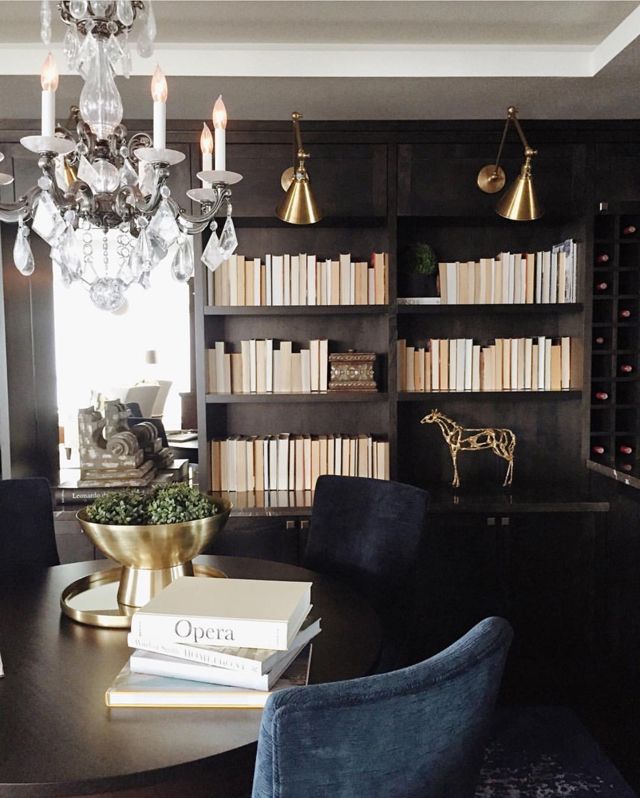 There is a lot to love about this look. I am obsessed with books, and you have to admit that they are adding such amazing color, texture, and interest to these rooms. With picture lights or sconces hung it also creates layered and intimate lighting. In Europe, where apartment spaces are tight, this is a norm for the sake of space saving. But I'd like to think it's more than just a space saver - the library dining room gives an air of sophistication and luxury! Would you include a library dining room in your home if you could?