My own home's bathrooms are far from renovated, so I often catch myself staring at our cupboards/countertops/tiles/etc, daydreaming about what I would love to do in a bathroom. A bathroom reno is not going to be happening for me any time soon, but…hey, a girl can dream! These are photos I will be filing away until that day comes! I find I am definitely drawn to a clean and crisp white palette, so here are some photos of spaces that inspire me. These are my top 5 favorite trends in bathrooms right now:
1. Sconces 'in' mirrors: I LOVE when light fixtures are embedded in a large vanity mirror, so glam, and it really creates a custom feel.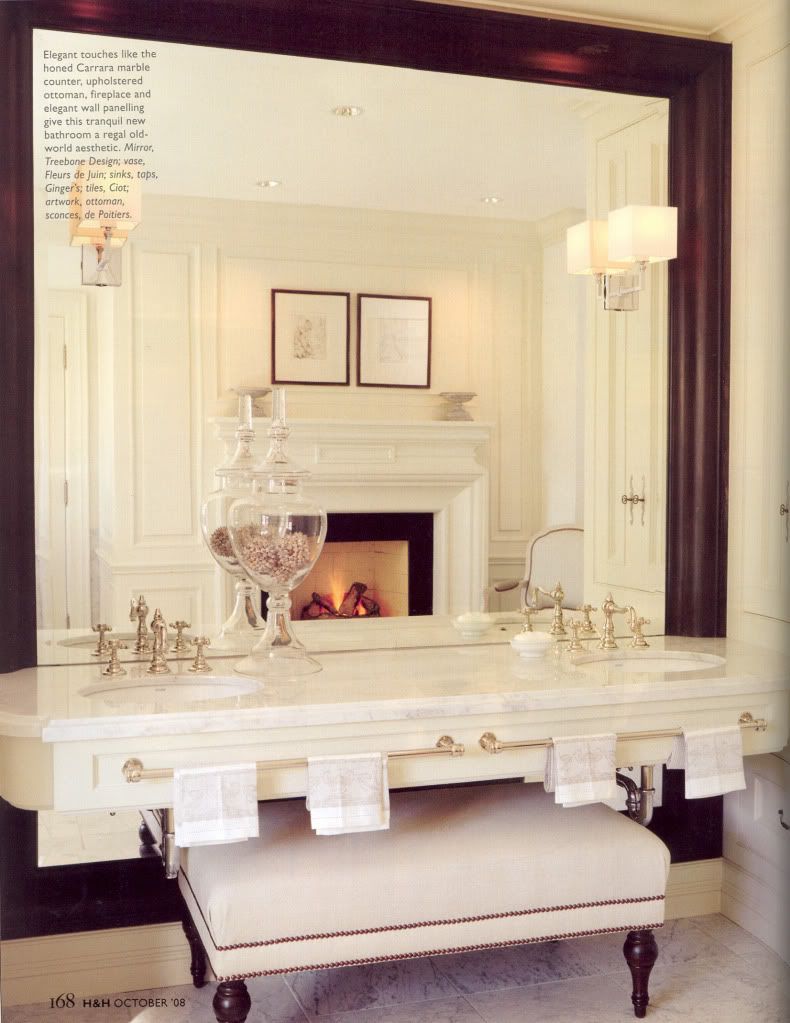 via Canadian House & Home
2. Furniture piece as a vanity: Whether it's actually a piece being given a second life as a vanity, or a brand new piece made to look like a retrofitted dresser, I have been loving this look! Who doesn't want a little art deco glamour in the bathroom?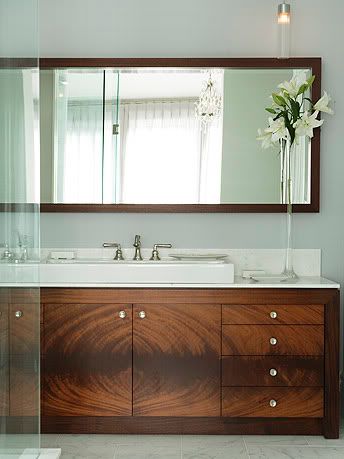 via Sarah Richardson Design Inc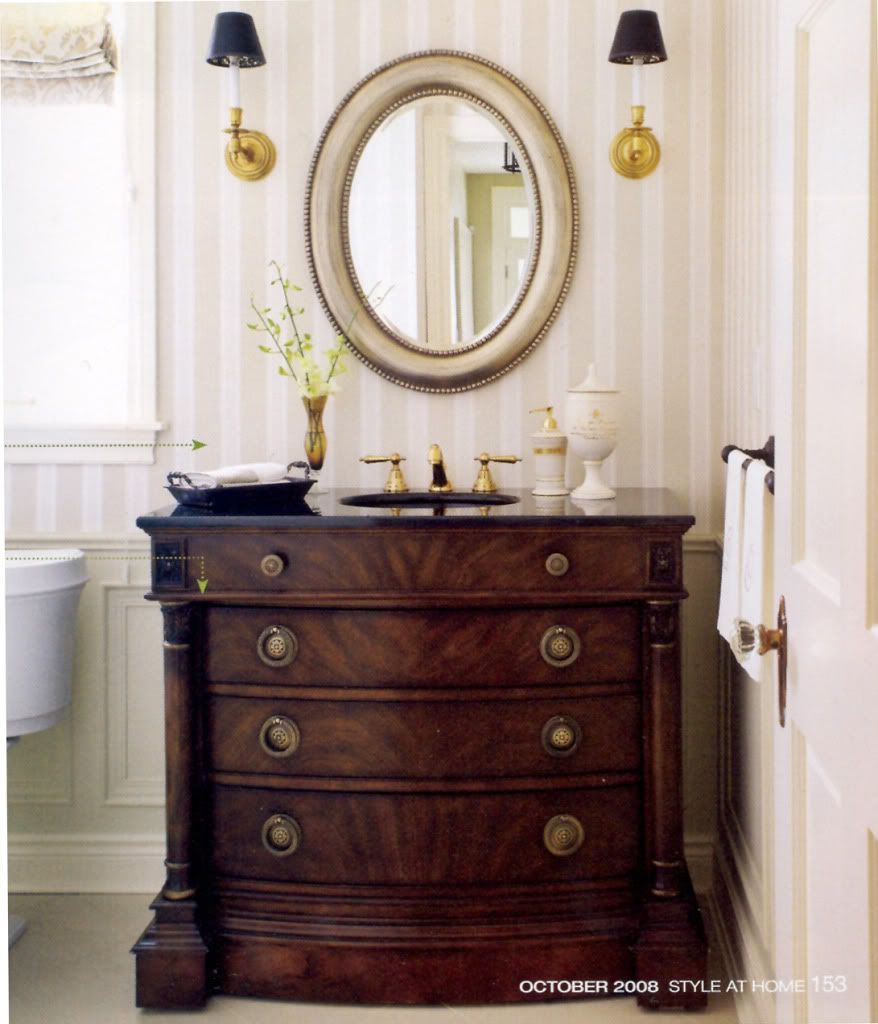 3. Art in the bathroom: Best idea ever! Why do we think we need to be hanging pictures of bathtubs in a bathroom?? To remind us which room we are in, in case we forget? I'm a big fan of the thought that the pieces in your bathroom should flow with the other artwork displayed in your home.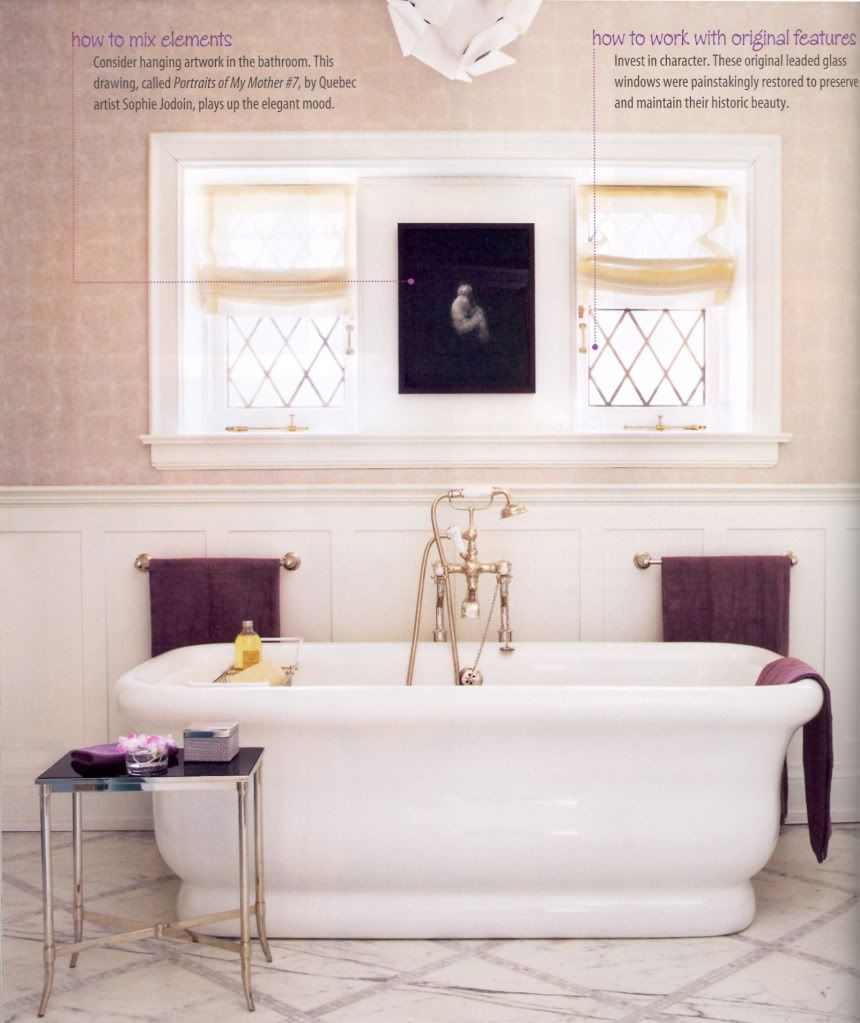 4. Giant showers and free-standing tubs: This has been a trend for a while now, and is still going strong.
via Sarah Richardson Design Inc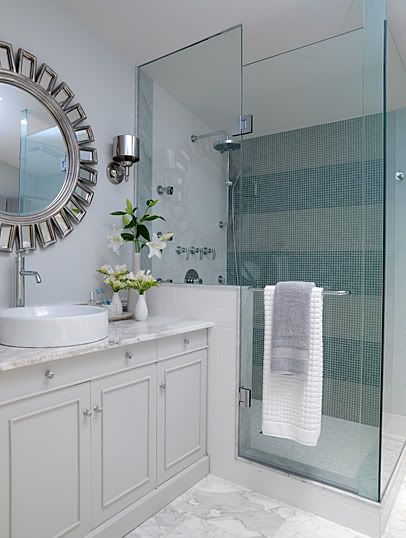 via Sarah Richardson Design Inc
via Sarah Richardson Design Inc
5. A dressing/vanity area: Yah, you heard right...AREA! Okay so this probably isn't the easiest thing to fit into the average-size master bathroom, but what an amazing idea.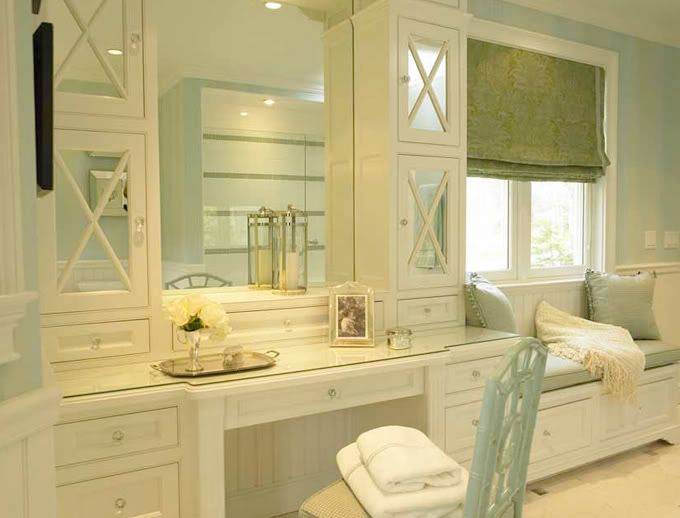 Jmac & Kennedy Interiors via House of Turquoise
I drool over all of these spaces! Did I miss any bathroom trends you're loving right now?